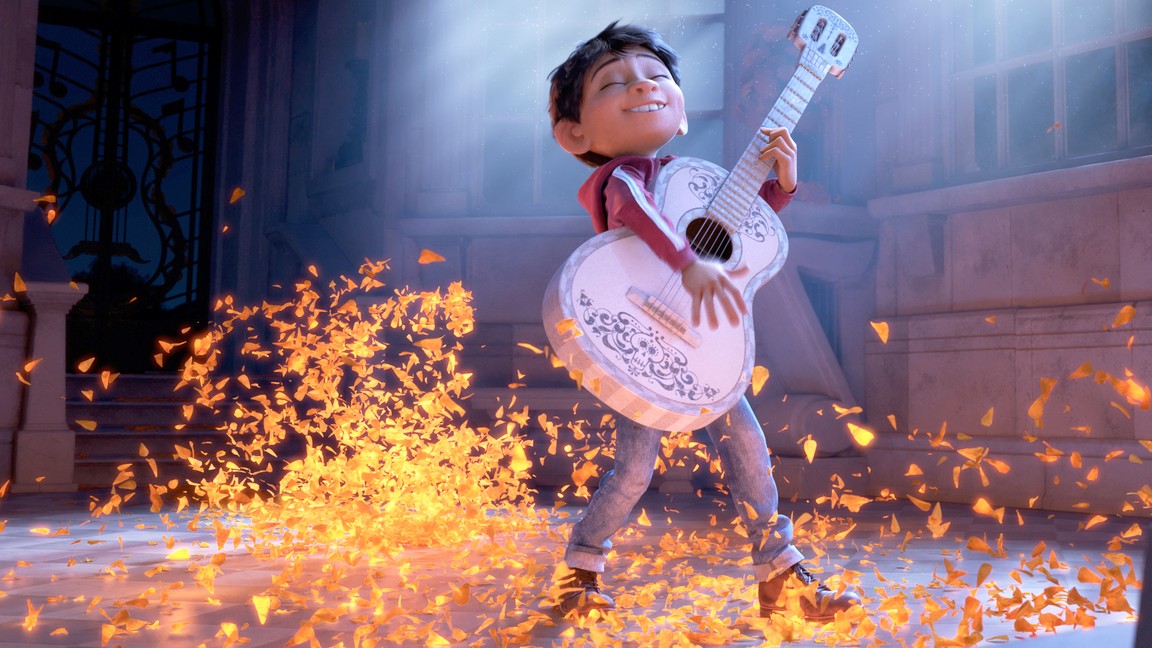 Disney-Pixar's "Coco" can best be described as heartwarming and thought provoking. Directed by Lee Unkrich and Adrian Molina, the film tells the story of twelve-year-old Miguel Rivera, whose family despises music. After having seen "Coco", I became fascinated with the Rivera family's thoughts on music, as well as how the Land of the Dead was depicted.
The importance of family is the main theme in this film. Miguel's great-great grandfather abandoned his family to pursue a music career, which is what leads to the family's ban on music. To the Rivera's, family is everything and must stay together. Miguel's desire to embrace a musical career prompts his family to believe he would follow in his ancestor's footsteps and walk away from his family. The harsh rebukes Miguel faces from his family isn't intended to hurt Miguel, but to protect him. I felt that Miguel views his family's reaction as that of an unsupportive family who choose to discourage him from achieving his goals.
Now let's take a look at the Land of the Dead, where Miguel travels shortly after a disagreement with his family. The Land of the Dead is presented as a beautiful and magnificent land that exudes energy and life, with characters as colorful as the location itself. I was amazed at the work that went into creating the Land of the Dead, particularly the scene where the dead walked on leaves that glowed with their very touch. Not only was the land itself beautiful, but the alebrijes, or spirit guides, were perfectly and beautifully designed. Pepita, the spirit guide of Miguel's great-great grandmother, Mama Imelda, was particularly awe-inspiring. Pepita is an enormous cat-like being with equally large wings, and the entire body is covered in a array of colors. Although her appearance is intimidating, it is easy to get lost in the beauty of her design and find her to be one of the most amazing and memorable characters in "Coco".
"Coco" is a beautiful film, not just in design but in the message. Miguel's family only wants what's best for him and although their methods are less than orthodox, they are well intentioned. If you're looking for a movie to take your kids to see, "Coco" is the one for you.
Final Grade: A+