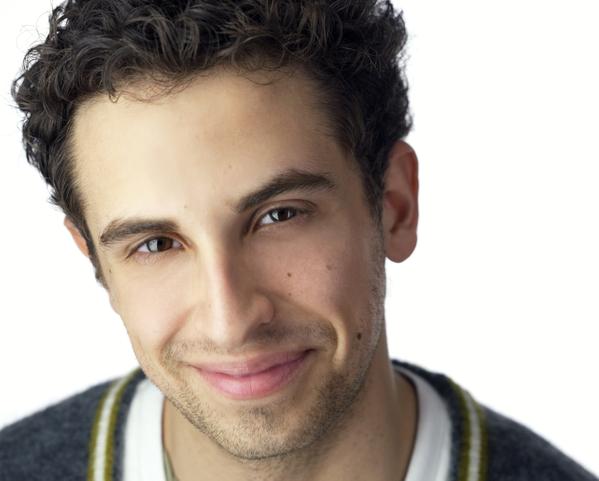 Tony Award® nominee Brandon Uranowitz, currently appearing in An American in Paris, joins the cast of the 2015 Will on the Hill event at the Shakespeare Theatre Company. A favorite bipartisan event of theatre and political fans alike, Will on the Hill returns to the Shakespeare Theatre Company on Monday, June 15, 2015. The cast will also feature special guest performers, STC Affiliated Artist Edward Gero and Samira Wiley, known for her role in Orange is the New Black. 
Now in its thirteenth year, the Will on the Hill event features a performance of Midsummer Madness, an original play by Peter Byrne, directed by STC Associate Artistic Director Alan Paul. The annual event welcomes Members of Congress from both sides of the aisle and distinguished Washington insiders onto the Shakespeare Theatre Company stage to perform a political satire infused with Shakespearean language and references. The event pays tribute to the unique dynamic of our city and provides a wonderful way to engage new audiences. Proceeds from this event support STC's many education, artistic, and community engagement programs including in-school workshops and online learning resources that inspire new and diverse audiences and deepen the connection to classical theatre in learners of all ages. Will on the Hill will take place in Sidney Harman Hall (610 F Street NW), and begins with a VIP cocktail reception at 6:30 p.m., followed by the performance at 7:30 p.m., and a buffet dinner immediately after the performance.
This year's cast for Will on the Hill will includes guest actors Edward Gero, Brandon Uranowitz, and Samira Wiley. Gero has been a prominent figure in the Washington theatre community for more than 30 years. An Affiliated Artist with the Shakespeare Theatre Company, he has appeared in more than 70 roles on the STC stages, most recently as King Henry IV in Henry IV, Parts 1 and 2. He recently created the role of Justice Antonin Scalia in the world premiere of John Strand's The Originalist. Uranowitz currently appears in Broadway's Tony Award®-winning production of An American in Paris, for which he was nominated for Best Featured Actor in a Musical. In 2014 he was nominated for a Helen Hayes Award for his performance in Torch Song Trilogy at The Studio Theatre, directed by STC Artistic Director Michael Kahn. Wiley is a TV and film star and a graduate of the Julliard School, best known for her starring role as inmate Poussey Washington on the hit Netflix series Orange is the New Black.
In addition to Midsummer Madness, the evening includes a performance from students in Text Alive!, a free arts integration program offered by STC to D.C. area schools, which teaches Shakespeare's plays through performance and adaptation. This year, students from Virginia's West Springfield High School present their disco-style take on the wrestling scene from As You Like It, which was performed earlier this spring for the Duchess of Cornwall during her visit to the Shakespeare Theatre Company. 
About Midsummer Madness: Summer in Washington finds two lobbyists, one male, one female, vying for a job at the prestigious lobbying firm Stratford, Avon and Bard. Each thinks the other has the advantage due to their gender, so their interviewer puts them to the task of solving some of their clients'—and Washington's—biggest conflicts. Things do not go as planned, however, as Shakespeare's heroes and heroines emerge to join the fray. The battle of the sexes is far from over…
Many members of Congress will join Edward Gero, Brandon Uranowitz, and Samira Wiley on the STC stage, including Senators Chris Coons (D-DE) and Patrick Leahy (D-VT), and Representatives Joyce Beatty (D-OH),Suzanne Bonamici (D-OR), Tony Cárdenas (D-CA), Gerry Connolly (D-VA), Ted Deutch (D-FL), Debbie Dingell (D-MI), Janice Hahn (D-CA), Jim Himes (D-CT), Alan Lowenthal (D-CA), Carolyn Maloney (D-NY), Jim McDermott (D-WA), Jim Moran(D-VA), Eleanor Holmes Norton (D-DC), Jared Polis (D-CO), Charles Rangel (D-NY), Elise Stefanik (R-NY), Dina Titus (D-NV), Mike Turner (R-OH), Ann Wagner(R-MO), Peter Welch (D-VT), and Ryan Zinke (R-MT).
Other illustrious cast members include Christina Sevilla (DA U.S. Trade Representative, Executive Office of the President); and members of the media, including Jonathan Allen (Vox), Ron Christie (CEO Christie Strategies), Steve Clemons (Washington Editor-at-Large, The Atlantic, National Journal, Quartz), Bob Cusack (Editor in Chief, The Hill), Rich Edson (Fox News), Amy Holmes (The Blaze TV), Rick Klein (ABC News' Political Director), Dana Milbank (The Washington Post), Latoya Peterson (Fusion),Thomas Rogan (Tom Rogan Thinks), Robert Siegel (NPR's All Things Considered), Pamela Lynne Sorensen (Pamela's Punch), and Kelly Jane Torrance (The Weekly Standard).
The Honorary Co-Chairs for the event are Speaker John A. Boehner (R-OH), The Honorable James E. Clyburn (D-SC), House Minority Whip Steny Hoyer (D-MD) and U.S. Senate Democratic Leader Harry Reid (D-NV). 
* Cast members subject to change.
VIP tickets are available for purchase, and include a pre-performance cocktail reception and a buffet dinner with the opportunity to meet and dine with members of the cast and event sponsors. VIP tickets can be purchased for $250 by emailing WillontheHill@ShakespeareTheatre.org.