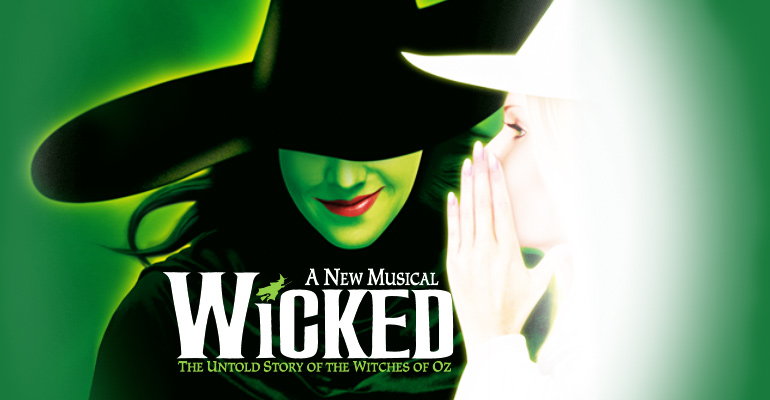 The Hippodrome in Baltimore, welcomes "Wicked" back for another enchanting and engagement. "Wicked" is one of the hottest shows on Broadway and around the world. You can see it now through April 26th.

This cast is vivacious. The set only varies from the Broadway production in scale, but not in perfection. The costumes, hair, and makeup are all what you'd expect from a Broadway caliber show, as well! The choreography is executed with precision. From a technical standpoint, this show is everything that the hype builds it up to be. If you have seen the show or are just curious what everyone has been talking about for years, you won't be disappointed!
I do have a couple of complaints because let's face it, it wouldn't be a real review if I said that absolutely everything was exquisite, you all know I'd be lying! So here it is: even in a campy show, you can go too far. Far enough to the point where you are not getting all of the laughs that you could, as an actor. This is the case with Carrie St. Louis' portrayal of Glinda. The part, originally performed by Kristin Chenoweth was naturally over the top, just like you'd expect from Ms. Chenoweth. Ms. St. Louis however, overacts, the overacting to the point of no return. She garnered laughs, but also groans (from adults). Her soprano is lovely and exuberant.
Her harmonies with Alyssa Fox (Elphaba) are also exquisite. Speaking of, Ms. Fox delivers a great green girl for the masses to enjoy. Some of the lower notes seemed a bit out of range for her, but overall she is wonderful in a part that few can triumph. A standout of all-around talent is Ashley Parker Angel as Fiyero. He is light on his feet and easy on the ears, with a wonderful tone to his voice. The chemistry between Fox and Angel is the hottest of any "Wicked" cast that I've seen and when they kissed, I wanted to cover the eyes of the kid next to me, but refrained since I didn't know her :).
The rest of the cast is certainly talented, but not exceedingly memorable. For the cost of tickets, you will absolutely get your money's worth. This will most likely be the only time you hear me take issue with this, but this show always seems to be 20 minutes too long! No, I'm not being a smarty pants and telling big Broadway producers what to cut because I don't have a clue, but it lags a bit. However, I would sit through the lag again, to listen to an Elphaba (particularly this one) sing, "No Good Deed" and of course, "Defying Gravity"!
It was delightful to listen to kids in the audience sing along (quietly) to, "Popular" and I about died when the kids next to me started realizing that "Frozen" is a direct take off! All of that aside, it's a fantastic show, for theatre lovers of all ages to enjoy! Grab some tickets and go have a great time, I know that I did!
For more info on tickets and show times, go to www.france-merrickpac.com and for more information on the tour schedule or tidbits, go to www.wickedthemusical.com