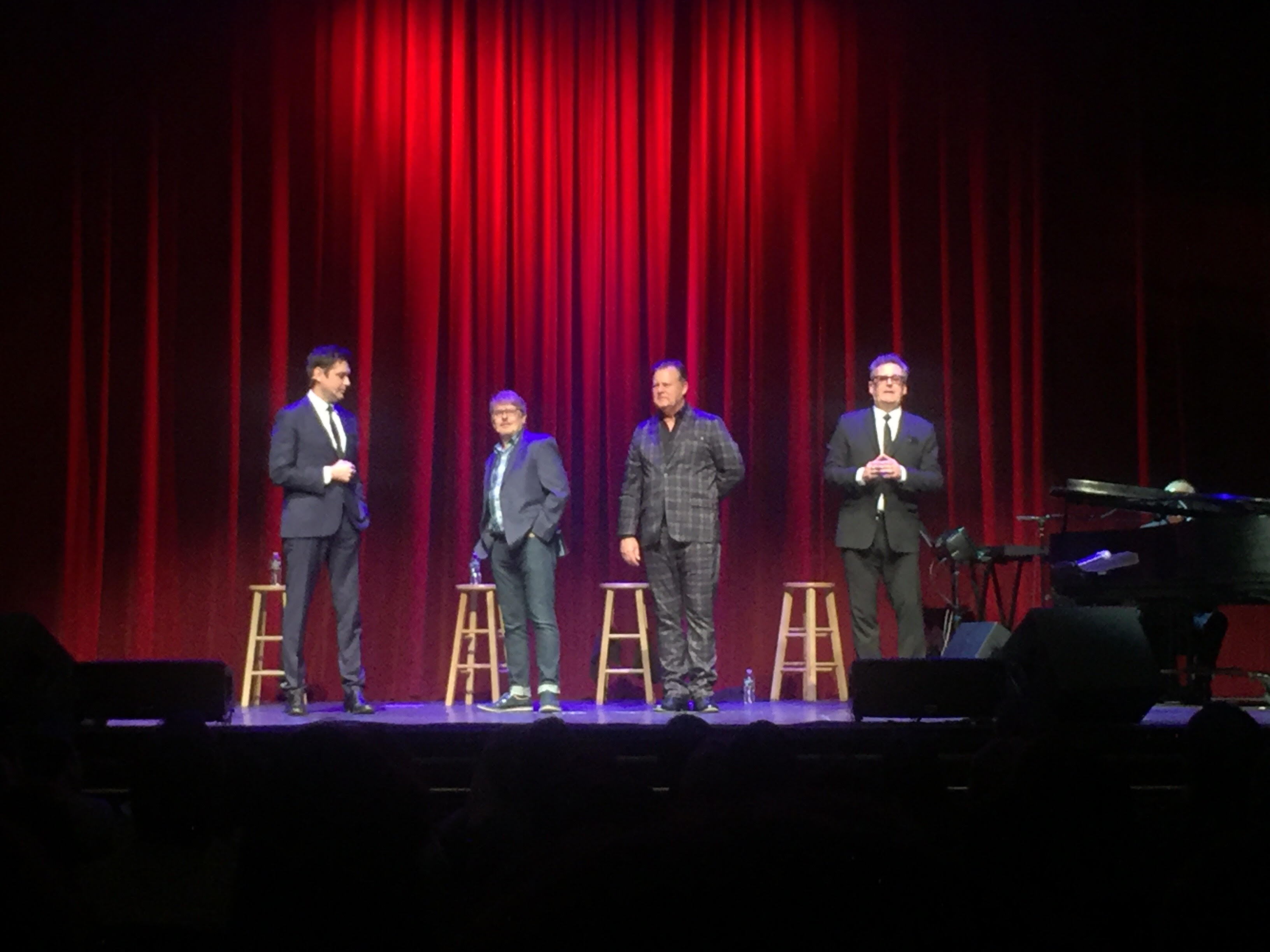 "Whose Live Anyway?" at The Weinberg Center, in Historic Frederick, Maryland, was a show not to be missed. If you like comedy and love to laugh, this is the night out for you.
Have you ever seen the TV show, "Whose Line Is It Anyway?"? Well, you should! This show was the live, interactive version and they did a tremendous job of entertaining us, by coming up with on the spot scenarios. Improvisational comedy is one of the hardest things to do and one of the best things to watch. This troupe made it look so effortless. Within minutes, I was laughing so hard, that I was crying.
Comedian, Greg Proops was our emcee for the night, explaining what games they were playing and what they needed from us, the audience. His energy onstage was endless and his wit was inspired. Proops informed us early on, that veteran cast member, Ryan Stiles would not be there, as advertised, but promised an equally entertaining replacement. The cast took to the stage; Jeff B. Davis, Joel Murray, and our replacement, Dave Foley! What a group!!!! As Proops said, "[they] didn't bring the tall guy, the bald guy, the rich guy, or the black guy" but our group was no disappointment.
I have always been a fan of Joel Murray and he did not let me down. His timing and attention to detail took the show to a whole other level, for me. His decisions on stage were clever and made his participation, something that I want to see again and again. Because the show is ever changing and moving, it's hard to articulate just what transpired, but Murray's depth, elevated the show beyond my expectations.
Jeff B. Davis was so likable and hilarious. His input to the games and scenes even had him cracking up. He really enjoyed himself onstage, whether it was an audience member making him laugh or a fellow cast member going over the top, he was at ease and added such a wide range of talent to the entire evening. His attention to detail, made his call-backs the best. His use of previously mentioned information, carried through the whole night, but never got stale. Davis' ingenious usage of playing "Alexandra", an aforementioned daughter of a lady the pulled up on stage for an earlier game, was tremendous. It really added to the game of, "Jeopardy" that they played.
Dave Foley being added was definitely a treat. Because the show is all improvised, anyone with extreme talent could step in and Foley is an extreme talent and blended very well with the other extreme talents onstage. Foley and Davis did a scene that took place in Frederick that was just hysterical. The content was funny but their actions blew it out of the water. They incorporated the creek that runs through Frederick and every other line, they were jumping "over" it.
I cannot do this review without mentioning Bob Derkach, the Musical Director. Playing live music for an ever-changing show is quite the challenge. He has to follow the cast members and even add sound effects to embellish a scene. He is the improv member onstage and deserves high praise.
The idea to take this show on the road is brilliant and I feel fortunate to have seen them perform. The venue is stellar. The Weinberg Center is in the heart of Downtown Frederick. Parking is easy, fantastic restaurants are abundant and so is the charm. I have to say that it was so peaceful to see a show of this caliber without having to go into DC or Baltimore and fight the brutal traffic. I will certainly be back there for another show and definitely won't miss "Whose Live Anyway" the next time they come through Frederick.
For more info on The Weinberg Center season, go to: www.weinberg.org – Facebook, Twitter, Instagram
For more info on the tour of "Whose Live Anyway" go to:
www.whoseliveanyway.com – Facebook, Twitter, Instagram
And as always, they're both available for liking and following on all social media, as well as each cast member.