Who's Bad at 9:30 Club
4 min read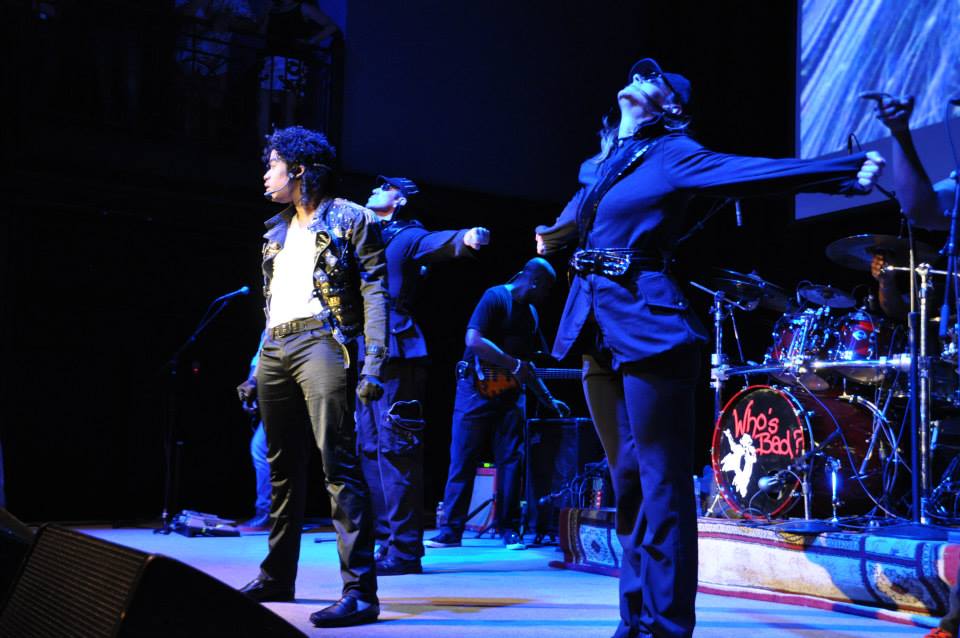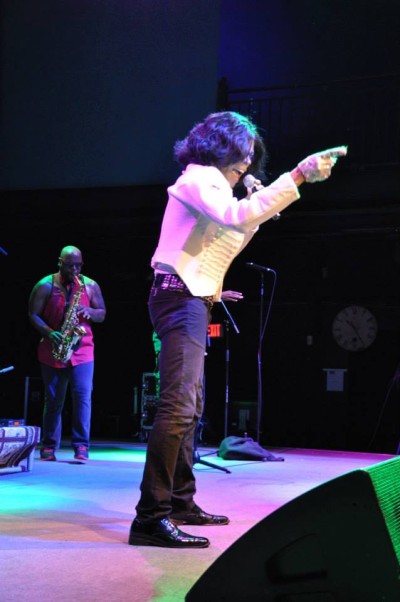 I love Michael Jackson. Not a unique or astonishing statement, I know, but seriously, I LOVE Michael Jackson. He is the standard when it comes to musical and performance art and nothing irritates me more than when people try to equate anyone to him. Beyoncé has the physical endurance. Justin Timberlake has the falsetto. Pharrell has the genius for arrangements. Cher has the longevity. But there is no one right now who possesses all of those qualities like he did. Luckily for fans like me, there is Who's Bad, the ultimate tribute band that is dedicated to honoring the true King of Pop's legacy by making sure the masses get to hear his music and see his moves for many years to come.
Who's Bad is touring and made a stop to a completely packed 9:30 Club on Friday night, to the delight of Washingtonians young and old. The group is fronted by Taalib York and Joseph Bell (or "JoBel" – be on the lookout for his new album!), two supremely talented singers and dancers. I find it telling of his true star power that it takes the hard work of two men to produce a show of the same quality Michael Jackson did by himself. And yes, they did match the amazing energy that made Jackson's live performances and music videos so enthralling! York never missed a beat with his moonwalks in "Billie Jean" and JoBel kept the crowd on its feet when he belted out the pleas to our humanity during "Man in the Mirror.
Aside from nailing the vocals, the band has obviously mastered the complex musical arrangements. Saxophonist Aaron McCoy and Trumpeter Ray McCall were quite the multitasking horn section, playing away for "Wanna Be Startin' Something" and "Jam" and then serving as backup dancers or rappers whenever needed. These guys along with the bassist and guitarist danced, and played their hearts out until the very last song; it was obvious that they LOVE Michael, too. Rounding out the group were an unstoppable drummer and two sharp dancers who must have had at least 10 costume changes during the night.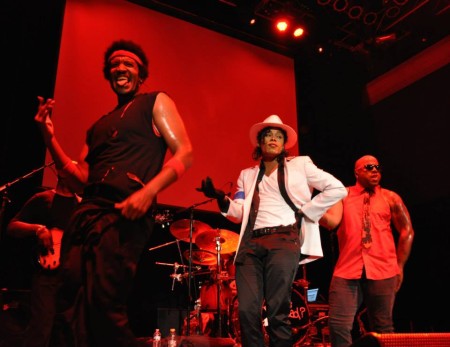 What made the show even more enjoyable was a huge screen displaying nearly nonstop footage of Michael at the top of his game during the late 1960s, '70s,'80s, '90s and the turn of the century. I never had the opportunity to see him perform live, but witnessing the hysteria onscreen and the brilliance onstage was pretty close.
Who's Bad is doing a great service to the world by helping us relive the joy and excitement we felt listening to a new Michael Jackson album or when a new music video premiered during prime time television. Do yourself a great service and go see them the next time they're in town!
Check TRR later this week for an exclusive interview with original band member and Tour Manager Ray McCall.