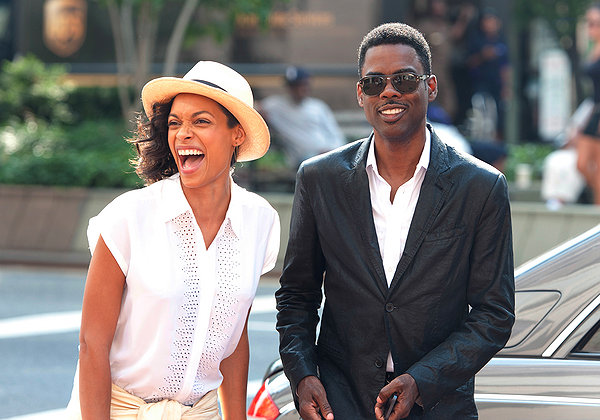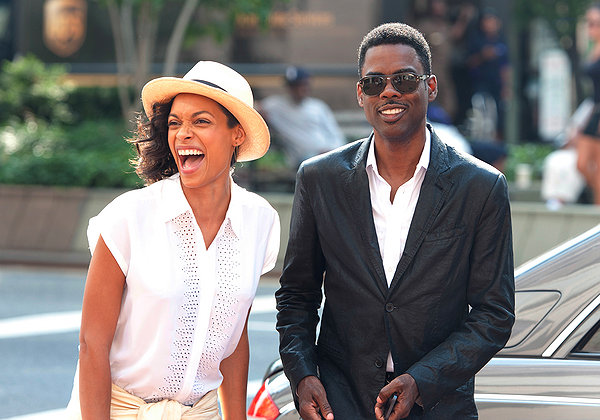 If there is one comedian who can never do wrong, that comedian is Chris Rock. Rock has been riding high through a series of successful comedy specials including "Bigger & Blacker" and 2 critically acclaimed TV Series. Now, he's back and ready to make us laugh once more with "Top Five"
Top Five follows the life of Andre Allen (Chris Rock), a successful comedian who finds himself at a crossroads in his career. After starring in successful "Hammy the Bear" films, Allen wants to do more dramatic roles. The way he does this is by starring in a thought invoking drama about the Haitian slave revolution called "Uprize". Nonetheless, the press and his fans only want to talk about Hammy and him continuing the role. At the same time he's promoting his latest film, he is days away from marrying reality star Erica Long (Gabrielle Union) in a highly publicized Bravo TV event. Andre isn't thrilled about it, but he's willing to go along with Erica's wishes.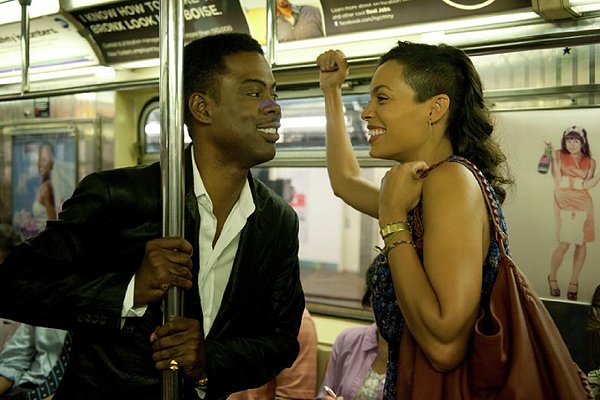 Andre reluctantly agrees to participate in a profile set up by the New York Times, although a ruthless film critic continually rips his movies to shreds. The critic from the Times never showed. Instead, a reporter named Chelsea Brown (Rosario Dawson) spends the day with Allen to find out about who he is and what makes his funny. She promises to deliver an article that insightful and informative that anything the ruthless critic did to him previously. In the course of a couple of days, the two discover a common thread of being recovering alcoholics and secrets that make them who they are.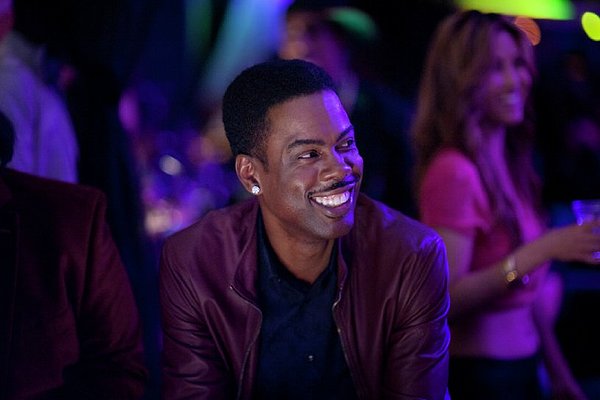 Top Five is Rock's Magnum Opus; it grabs your attention and never lets go for a minute. Rock has filled the film not so perfectly timed humor, period. If you can enjoy the comedic madness of many cameos in the film and make their parts shine bright, then you got a dynamic hit on your hands. In fact, every supporting character and cameo in "Top Five" delivers, but most importantly serves the film in such a way to advance the plot.
Rock and Dawson's chemistry is amazing that you felt that Brown and Allen knew each other in another life and are finally reuniting for the first time. Well all know that Rock excels in comedy but he proves to handle the drama, as well. He manages to bring the honest truth of being a comedian in his prime wanting to break free. Granted, the movie is nothing more than a row of comedy scenes than a structured tale, but Rock knows how to finish strong, time & time again.
In case, you're wondering My Top Five Reasons to see Top Five:
A great storyline
Wonderful cameos like Jerry Seinfeld, DMX and Whoopi Goldberg
It'll make you laugh during the holiday season
Brilliant chemistry between Dawson & Rock
Finally, It's Chris Rock at his best!
TRR GRADE: A