A Welcome Solo Introduction to The Voice of Mint Condition
3 min read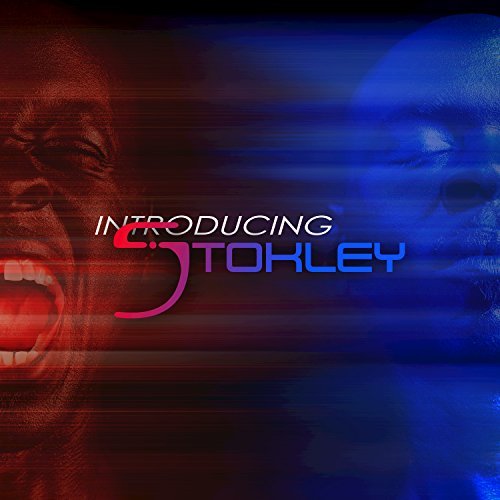 No matter what the music genre is, when it comes to a group or band, there's always a lead vocalist who stands out, and whom the record company dreams of making into a solo superstar. After serving on lead vocals, drums & percussion with Mint Condition for twenty-eight years, Stokley Williams finally gives R&B fans his debut solo album "Introducing Stokely".

Initially, Stokley was offered a solo deal in the late nineties when Mint Condition were recording for Perspective Records. However, outside of a fantastic cover of the classic Isley Brother's ballad "Make Me Say It Again Girl," which appeared on "The 6th Man" soundtrack, no other solo material appeared, and Stokley opted to stay with the group.
With Stokely's debut, he doesn't spend the entire album copying the Mint Condition style. Instead, we have a diverse offering of musical styles which works to his advantage. The lead single "Level", has a smooth summertime laid back groove, which should without a doubt, be on your summer cookout playlist. "Organic" & "Think About You" follow "Level," and trust me, fellas, both tracks need to be on your slow jam playlist. One of the reasons why I've always been more into ballads than the up-tempo material is my ability to identify with the vocalist. When Stokley sings about natural beauty and just thinking about your loved one in the midst of a busy day no matter where they may be in the world, made me smile and think about my wife.
Williams's musical influences are very prevalent on the album On "Cross The Line," he shadows the Michael Jackson classic, "I Can't Help It," while the groove on "Hold My Breath," is very reminiscent of the late, great Prince. The album also features great guest appearances from Estelle, Wale, and the amazingly talented composer Robert Glasper. Estelle joins Stokely on the radio-friendly duet "U&I" while DMV native, Wale, lends some bars to "Way Up." One of the strongest tracks on the album is the Glasper produced "Art In Motion." Williams previously worked with Glasper on the Grammy-winning "Black Radio." The two have an amazing chemistry together which reminds me of Kanye West and John Legend.
The album isn't flawless though, as I wasn't too fond of "Victoria," which reminded me something of what Ricky Martin or Enrique Iglesias would sing, and it just didn't work for me. While "Be With You" seems to come across as a filler, and the closing song the Omi featured "Wheels Up" is an unneeded attempt to cross over to pop radio.
Thankfully Stokely's solo debut features more hits than misses through a fifteen song journey. Mint Condition is one of the LAST great R&B bands in modern music and throughout a two-decade career they have continued to make classic songs and give audiences around the world, amazing live performances. With his solo debut, Stokely has shown he has a musical persona outside of Mint Condition.
Final Grade A-