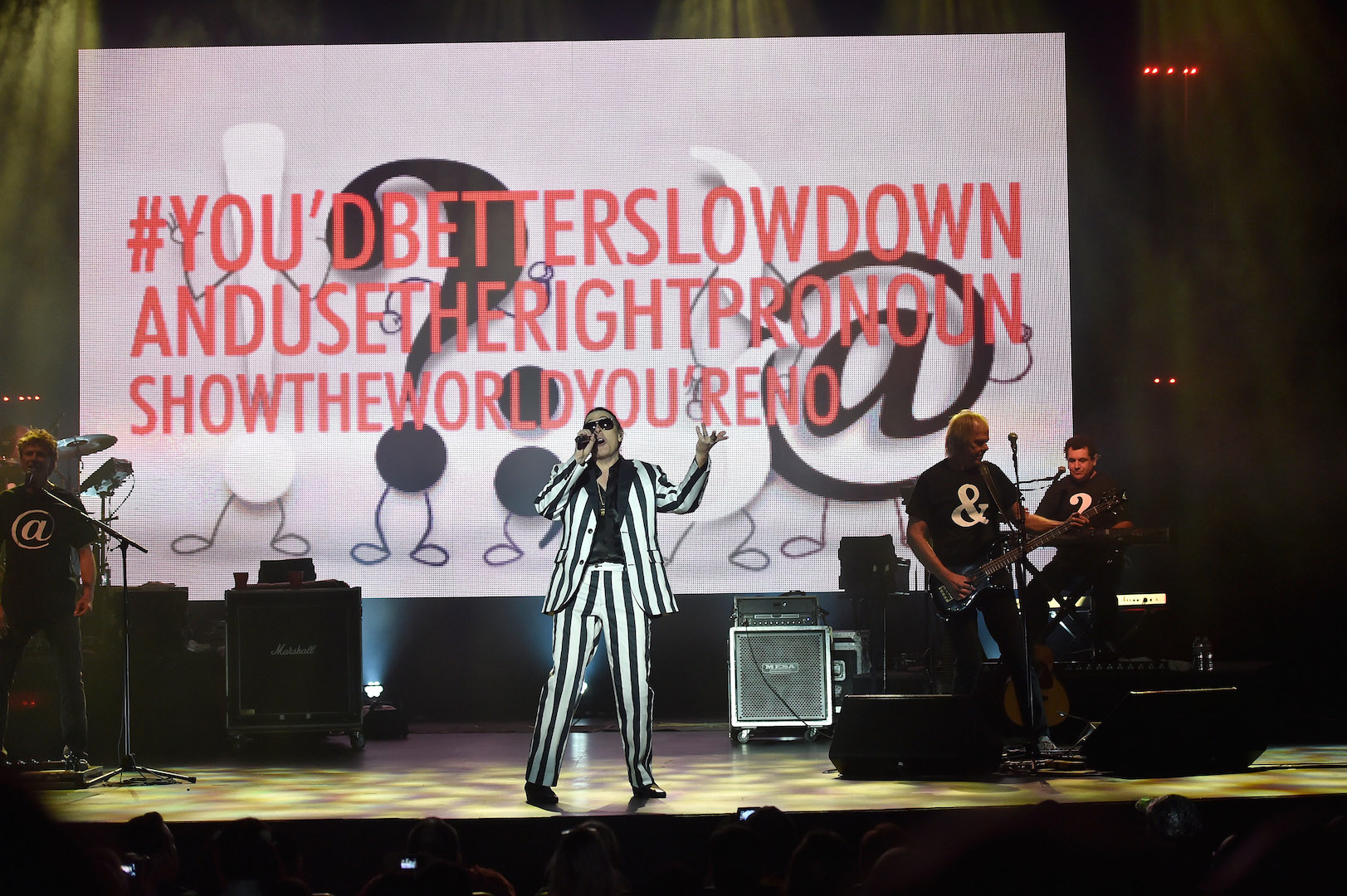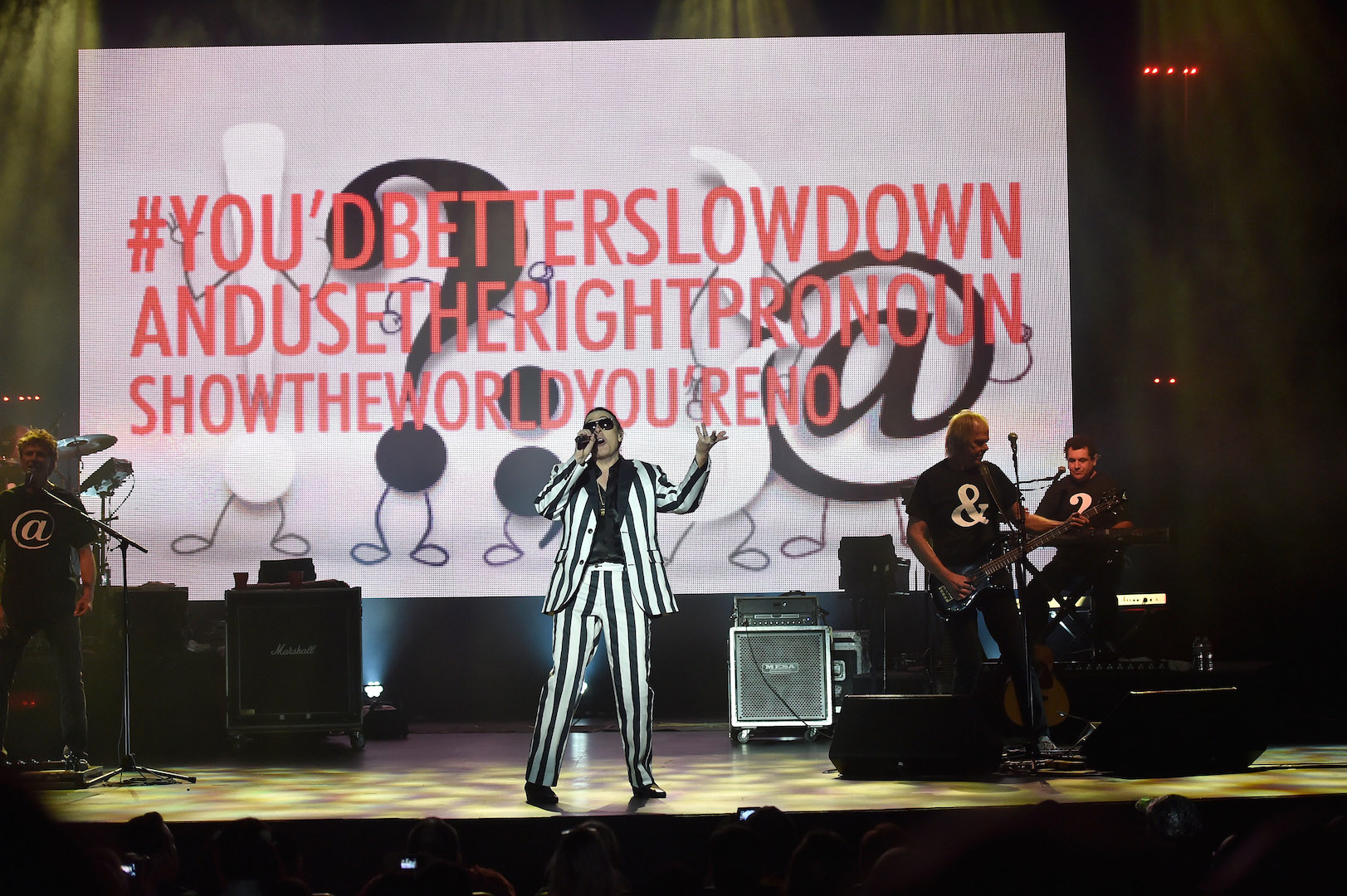 "Weird Al" Yankovic fans, young and old, gathered at Pier Six Pavilion Saturday night to hear his wonderful, comical sounds during his two hour show. Riding off the coattails of his Grammy-award winning comedy album, the "Mandatory Fun" Tour gives the fans what they want – a chance to see the man, myth, the legend that is "Weird Al."
"Weird Al" has been entertaining us with his amazing, hilarious parodies for over three decades! Even though I am a long-time listener of his music, this was my very first time to see him live. Going in, I did not know what to expect of his concert. One thing's for sure, I knew that I was in for a real good time especially to listen to not only his classic hits that I grew up with but new songs from the Mandatory Fun album.
A video montage of classic clips suddenly appeared on the screen to let the crowd know that the Mandatory Fun Tour was well underway. The opening song to the tour was "Tacky" but the way he started the show was pure genius. "Weird Al" was singing live with a camera following him from the backstage area to the stage right outside area of Pier Six before making his way onto the stage. The crowd went wild upon his epic arrival.
As the night went on, the fun got crazier. With each song performed, he and the band wore costumes that fit the song. For the "Perform This Way" performance, Yankovic wore a purple (yes, purple) octopus get-up with fuzzy light purple boots and a upside down ice cream cone as a hat. Before you ask, the answer is a resounding Yes! Yankovic channeled the King of Pop for "Fat" before switching over to grunge with "Smells Like Nirvana."
Throughout the evening, we saw a variety of clips that showed how "Weird Al" has become a pop culture icon since the 1980's. No matter if you have seen him guest starring on "The Simpsons," being referenced in numerous shows like "My Little Pony" and "30 Rock" or even being Whiplashed by Oscar-Winner J.K. Simmons, "Weird Al" and his longtime band mates bassist Steve Jay, drummer Jon "Bermuda" Schwartz, Guitarist Jim "Kimo" West and keyboardist Rubén Valtierra are a force to be reckoned with and we truly enjoyed being in their presence.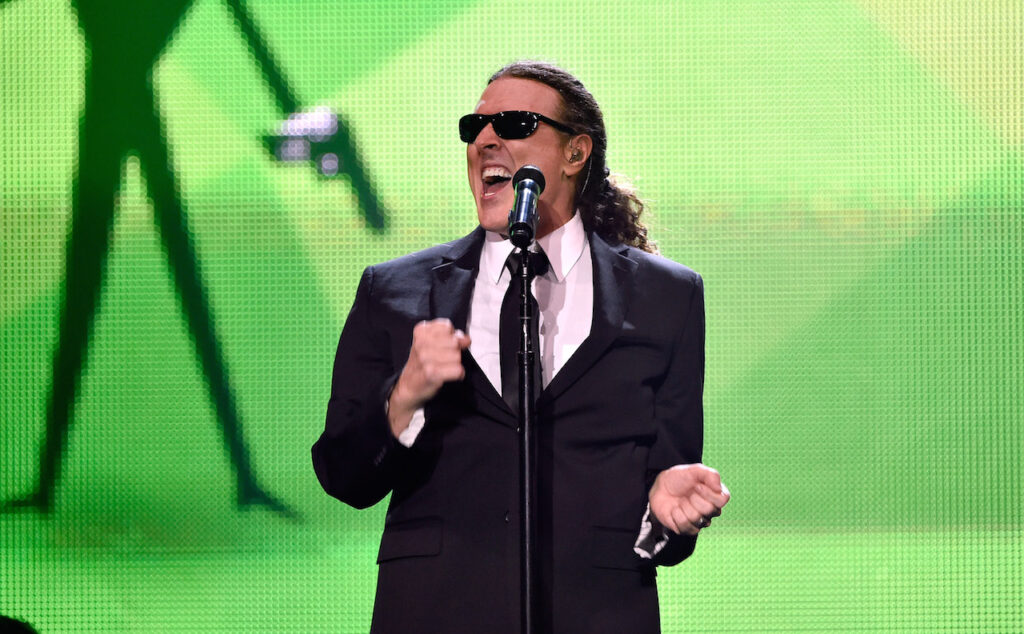 One of the many highlights of the show was when "Weird Al" and his amazing band performed a long medley of songs one right after the other while there was constant costume changing on stage. It was astounding to watch and hear the band start off with "Party In The C.I.A." and then switch over to "All About The Pentiums," then rolling through many songs before closing it out with "Canadian Idiot" which ended as an explosion of red and white confetti streamers rained down on the crowd.
During his performance of "Wanna Be Ur Lovr" from his Poodle Hat album, Yankovic walked down into the crowd and sang to a few unsuspecting audience members. One teenage girl nearly lost it when he serenaded her.
Next, "Weird Al" and the band went unplugged for another medley of songs from the 1980's. This set included such classics as  "I Love Rocky Road" and "Like a Surgeon." While he performed a personal favorite of mine "I Lost on Jeopardy!" they showed a clip of Jeopardy and SNL Announcer Don Pardo doing what he does best. This proves that not only "Weird Al" not only cares about the fans and the music, he truly cares about the people who helped him along the way.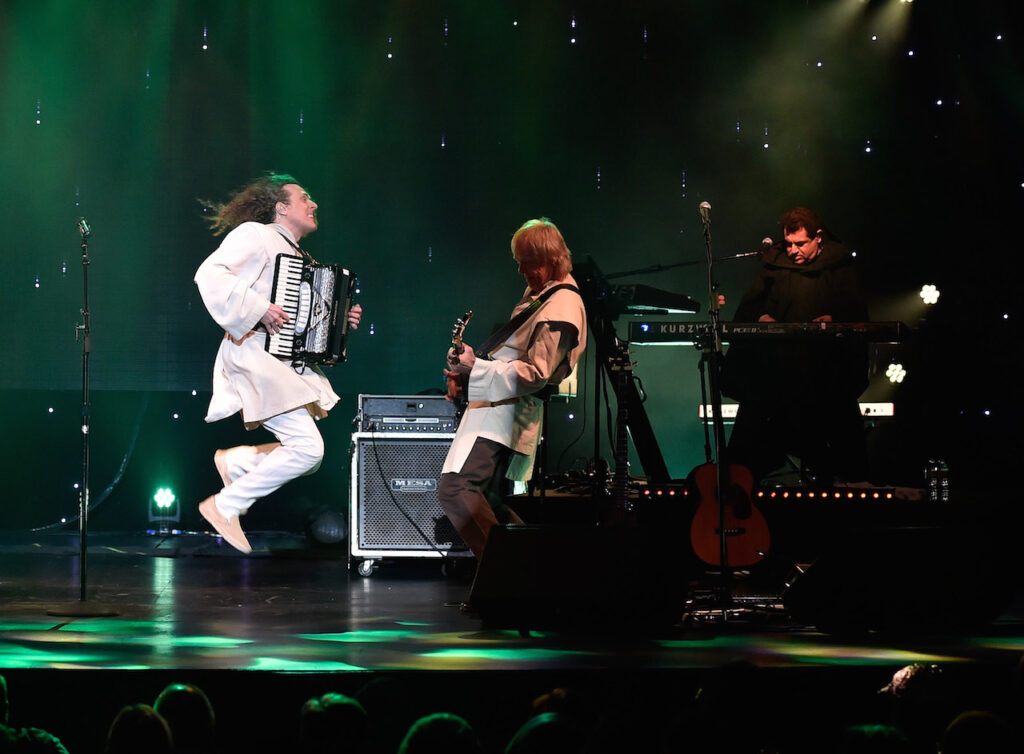 To close out the show, Yankovic came out swinging with three of his biggest hits: "White & Nerdy" in which you see him "rollin…" (you know the rest), fan-favorite of the night "Word Crimes" that had the audience singing along and "Amish Paradise." For those who think the show is over at that point, stay for the encore that will take you to "a galaxy far, far away."
For the fans that stayed after the concert, some band members met with them to pose for pictures and sign some autographs while "Weird Al" signed one item for those very fans even after the VIP Meet & Greet. It's amazing how one man and his loyal band have not only taken pop hits and turned them into comedy gold but stayed in the game longer than some of the musicians he parodied for more than 35 years.
When "Weird Al" comes to your town, you are in for Mandatory Fun, guaranteed!