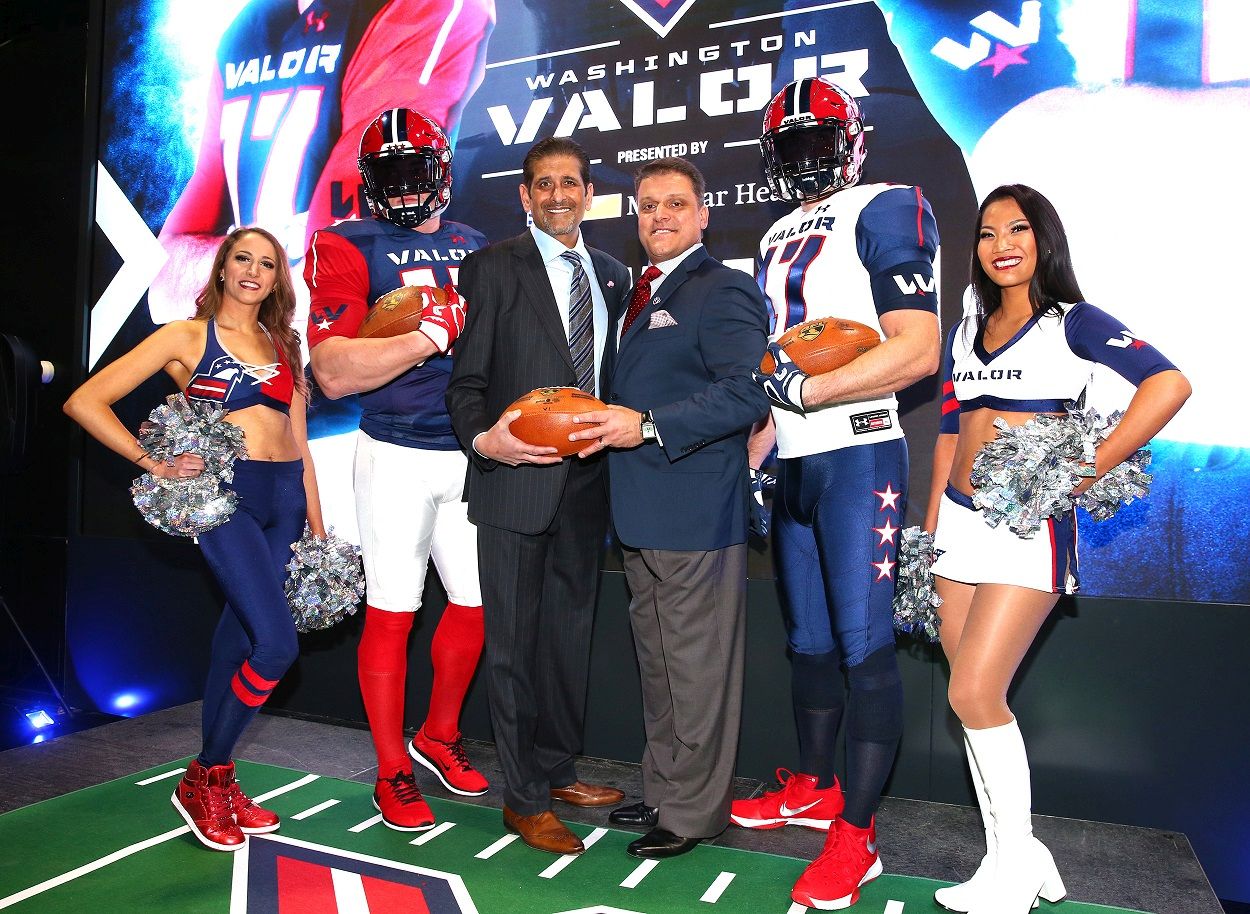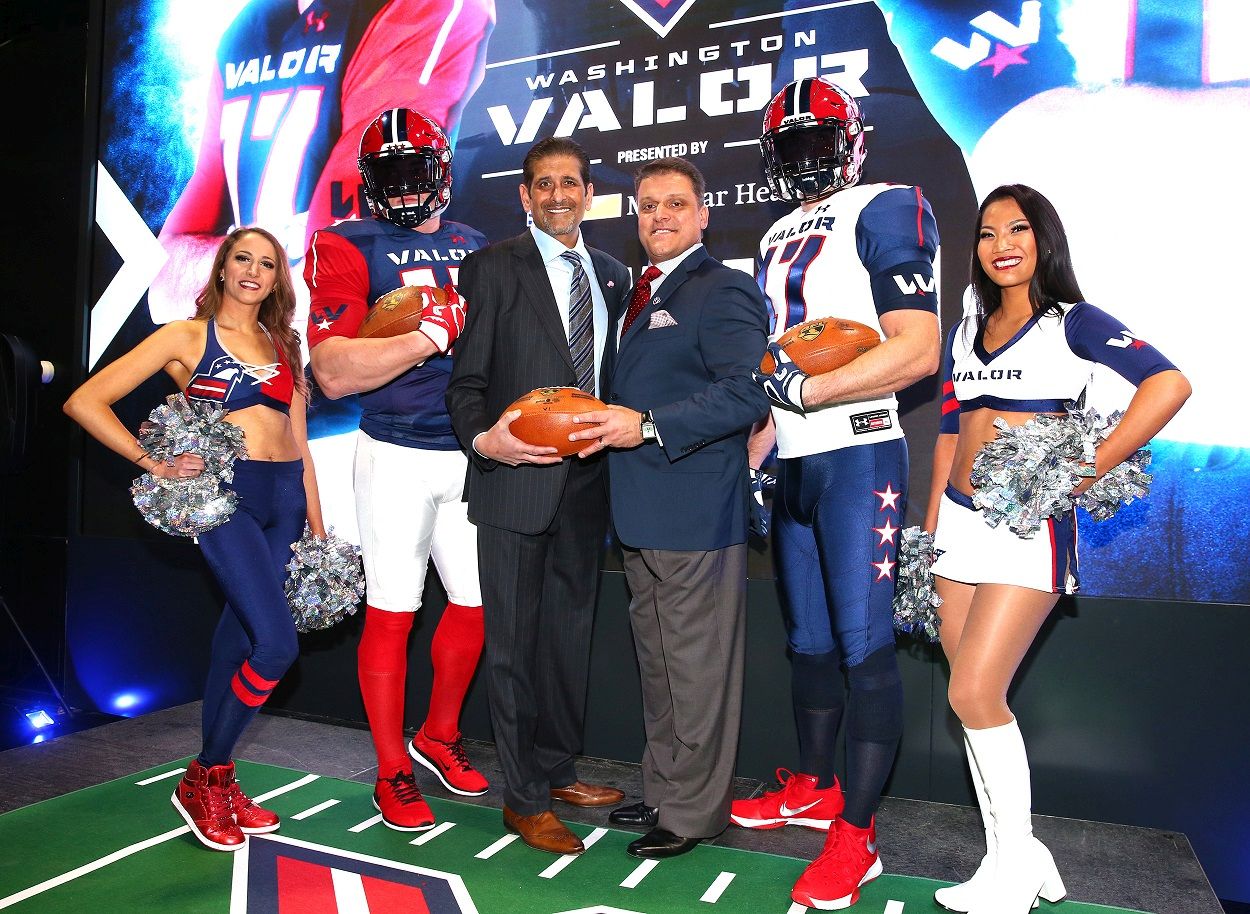 The Washington Valor, presented by MedStar Health, unveiled their uniforms for the 2017 season on Saturday, Dec. 10. The event was held at Beck's Lounge located at Verizon Center. Monumental Sports & Entertainment co-owner and managing partner of the Washington Valor Roger Mody and Valor Coach Dean Cokinos were joined by Valor play-by-play announcer Grant Paulsen.
All Washington Valor games will be broadcast on Monumental Sports Network.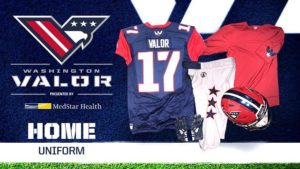 The new uniforms will be red, white and blue in honor of the nation's capital and will also align the Valor team with all of the Monumental Sports & Entertainment properties. The "W" on the compression sleeves and on the back of the jersey represents Washington while the stars on the uniforms represent D.C.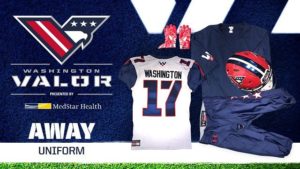 "We think that our uniforms live up to the name Valor," said Mody. "They project strength, passion, integrity and determination which represent our core values. We are excited for the next step for our franchise and look forward to Valor football starting in the spring."
Attached are pictures of the Washington Valor home and away uniforms and helmets with co-owner and managing partner Roger Mody and head coach Dean Cokinos. Visit www.washingtonvalor.com for more information.