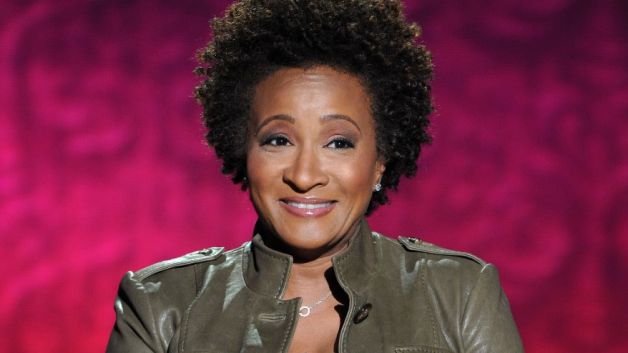 The anomaly continues! You may recall that two years ago, George Mason University invited Wanda Sykes to entertain at the Patriot Center during Families Weekend. No one was more confused than me, unless you count Sykes herself, or me when I found out that she would be bringing her shocking candor to the Music Center at Strathmore.
To put this in perspective, the last event I saw at the Patriot Center was a Ludacris concert where everyone yelled out "You's a ho." The last event I attended at Strathmore was an intimate evening of jazz at the Mansion with world-class musicians.
Neither Sykes nor Keith Robinson (her opening act) let the stunning splendor and classy atmosphere of the Music Center stop them from filling the air with expletives and outrageous insults. Robinson still doesn't like young people and is still irritated by people who are in his opinion, overly sensitive. The overall crowd was slightly younger than usual, but most of the audience was still from the Baby Boomer generation and dressed in nice evening wear. So I was not surprised at the light titters instead of hearty guffaws that followed the racy jokes. But as the evening went on, Robinson loosened everyone up. I think him asking a couple how many dates they went on before having sex and then asking the man's parents the same question did the trick.
By the time Wanda herself took the stage, we were all ready to laugh at her perfect blend of the inappropriate and insightful. She did not disappoint! Not many people can make jokes about ISIS or Ray Rice's domestic violence issues, but Wanda Sykes is one of the few. She is skilled enough to simply refer to offensive aspects of current affairs in order to make a point. For instance, she recommended that the overzealous police officers from Ferguson replace the Secret Service to deter White House intruders. "He made it all the way INSIDE the White House! He should've been shot six times." She also enlightened us on the growth of her "White babies," the children her French wife had with the help of a donor and joked about growing older. Sykes' material tends to offer new details on the same key topics, so I felt like an old friend was catching up with me.
I look forward to the next time Wanda and I can chat, but I do hope it's at a more suitable location. At this rate, her next performance will be at a church potluck or a kid's birthday party. The horror. Oh, the hilarious horror!