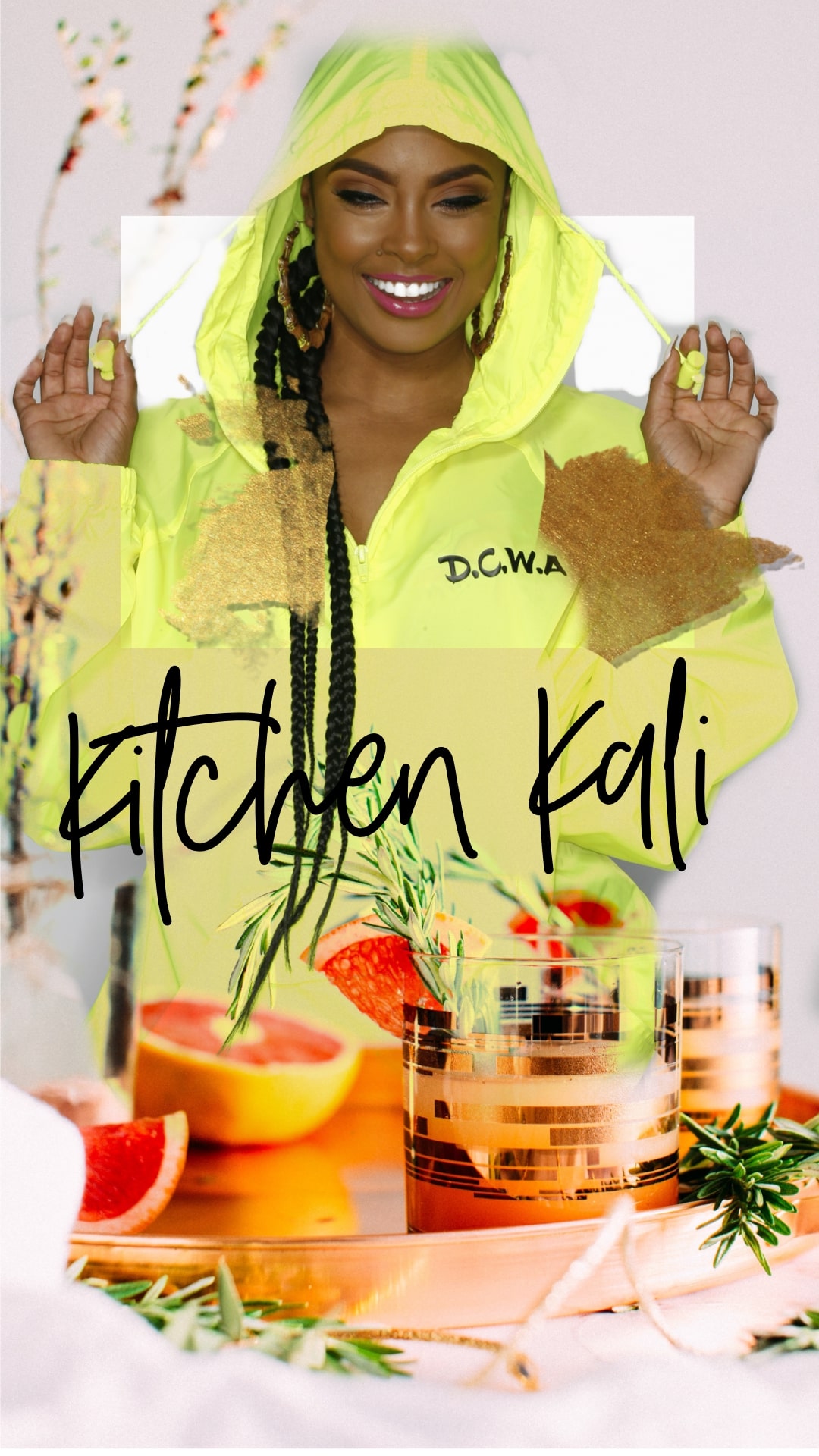 On this edition of INTERVUE, I would love to introduce you to a fierce mogul, who will soon no longer need introduction. This stunning woman and community leader through her health and wellness brand, this Tuskegee Graduate and Atlanta native did not come to play.  She came ready to get her seat at the table as a health and wellness coach, blogger, women's rights advocate, and black female entrepreneur, let me introduce you to the leader behind the Atlanta based meal prep company on the rise… Immaculate Meals CEO Miss Tristian Webster.
Why is her platform so increasingly important you might wonder? Black people are predisposed to death historically through diet. As the health and wellness culture grows, we are seeing longer life spans, better mental health, and overall happiness in our culture, but we still need intentional leadership that is where Tristian comes in…. Take a peek into my conversation with my Tuskegee Sister:
Tell us about your journey and background and how you came to create Immaculate Meals?
I've always had an entrepreneurial spirit but was too scared or comfortable working my 9 to 5 and thinking my main goal was just to climb the corporate ladder. I was working as a consultant for Atlanta's transit system as a contract administrator managing the contract of a 33.8-million-dollar project. In the process I was a gym/yoga rat prepping 6 meals each day to bring to work and drinking about a gallon and a half of water each day. My meals and my gallon were the talk of the office, and one day one of my team members asked if she gave me money would I make double of what I make for myself to help her lose weight and of course I agreed. One co-worker turned into two and so on. I later found out my contract was coming to an end and MARTA wanted to cut cost with its consultation firm. I had to make a choice and I had only a couple of months to figure it out. This is how Immaculate Meals was birthed. Before my last day I had a website, printed promotional fliers, and business cards.
Have you done any community outreach initiatives or plan to?
I am always trying to be of service to those in need and not necessarily with my brand and business attached to it because giving back is very important to me. I have partnered with a popular spin company in Atlanta called "Vibe Ride" and have hosted their summer campaign of #Wellnesswednesday by offering samples of my meals after their spin class. We've formed a great bond through this initiative.
How do you think meal prepping can help heal the community?
I think it is so important for people to know that what they put into their bodies is so important. Being healthy is more than just going to the gym and doing a ton of cardio. A part of the reason why people aren't seeing results is because of what they are eating regardless of what they are doing in the gym. Then, you have the other side of the spectrum that really want to live healthier and lose weight but they just don't have the time. They wait to eat and usually end up making poor eating choices or overeating. planning ahead always keeps you ahead of the game.
Tell us about your exciting new blog project under the instagram profile: kitchenkali_xo
I am very excited about my new blog. It's kind of a behind the scenes of my business and letting people meet the girl inside the kitchen. I will be sharing recipes, health & wellness tips, doing supplement product reviews, giving advice on mental health and also incorporating my travels and love for international cuisine. I am a true foodie so I really just want to share my world with my clients and others.
I know a lot of celebrities are into clean eating and meal prepping, what celebs have endorsed Immaculate Meals?
I have prepared meals for Kevin Hart and his team while he was filming two movies in Atlanta last year and preparing for his first marathon. (It's nothing he's publicly promoted.)
Sis, As a black woman, how can your platform empower black women as we age and have an increasing desire as a generation to take care of our health and well-being?
Again, it goes back to WHAT we put into our bodies. When we know better, we do better. Many aren't fully knowledgeable of WHAT to do or WHERE to start. I help take the guesswork out of things. I am very personable with my clients with helping them meet their goals outside of prepping with me. Knowledge is empowering and once what we put what we know into action and see the transformations from the inside out, we create a message and everybody wants in!
Let's talk about your dream for your company on a national level, what does that look like?
I like the thought of keeping my business somewhat small and intimate. it provides me with the ability to personally craft each client's personals needs without the personal touch and care being lost through being so commercialized. I do however want to explore the idea of having a cooking show and or write my own cookbook.
It is black industry leaders like Tristian that will elevate our communities and help sustain longer life through passionate efforts to share knowledge on health and wellness, and bring fresh ingredients into the black community to lower the incidence of diabetes, heart disease, better known as the silent killer, and reduce high blood pressure, elevate us sis and keep doing your part to heal the world so that others may do so as well.
Want to Follow Tristian Webster?  
Website: www.immaculatemeals.com
Instagram: dahomie_tristi – kitchenkali_xo and immaculatemeals