A Trip Worth Taking
2 min read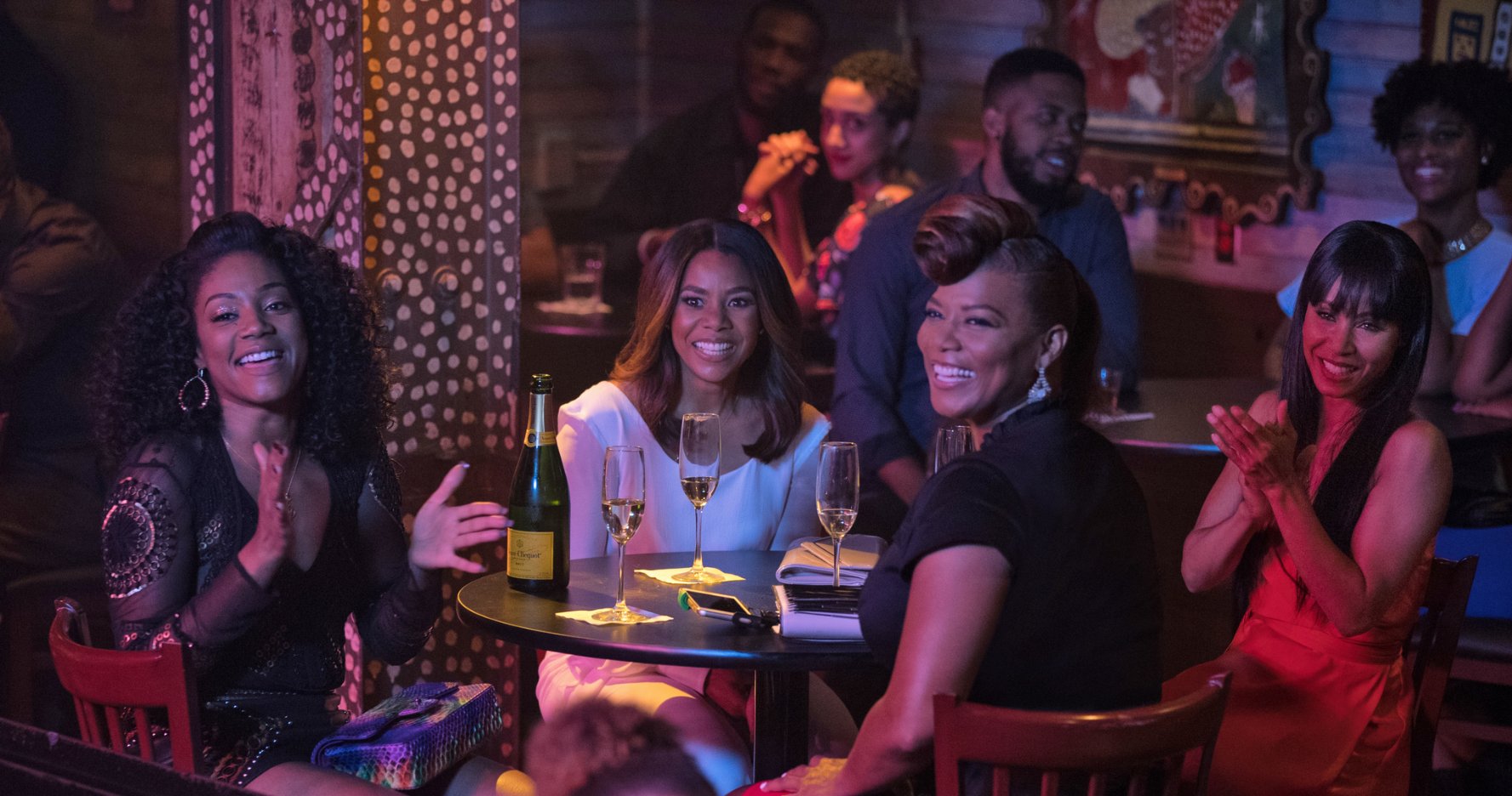 Universal Pictures' hilarious comedy, Girls Trip, is sure to draw comparisons to last month's Rough Night from naysayers, and while their general premise is the same (friends from college reuniting), the similarities end there. The comedy genre can be a hit or miss most of the time. What one person may find funny, the next person may not, which is why comedy is layered and the R rated comedy will always be a mainstay.  Girls Trip has achieved what previously R-rated comedies released this year failed to do, and that is stick with its audience long after the credits roll.
Four female friends, known as the "Flossy Posse," reunite for a wild weekend at the Essence Festival.  Regina Hall plays Ryan Pierce, a self-help author and leader of the group who while successful has a philandering husband, played with just the right amount of dogism by Mike Colter, of Luke Cage fame. The rest of the ladies, Sasha (Queen Latifah), Dina (Tiffany Haddish in a breakout performance) and Lisa (Jada Pinkett Smith) each have their share of problems as well. Sasha is having financial trouble, Dina just got fired from her job, and Lisa is a divorcee of two years who has forgotten how to have fun. Despite their problems, it doesn't stop them from reuniting to support Lisa, who happens to be the keynote speaker at the Essence Festival.
The script written by Kenya Barris & Tracy Oliver who previously collaborated on Barbershop: The Next Cut, gives each lady a chance to shine, which can sometimes be rare in an ensemble comedy. I spent the majority of the movie laughing out loud, as the jokes came at a rapid pace.  It's always refreshing to see a comedy where ALL of the good jokes aren't in the trailer, and that is the case with Girls Trip.
Director Malcolm D. Lee once again shows he can effectively juggle four successful African American friends on screen, as he did with the males in The Best Man movies.  The strength of Girls Trip is in the film's heart and the chemistry between the leads and the male characters aren't underwritten or wasted either. Memorable supporting work comes in the form of Larenz Tate, a friend of the women from college, and Malik (Kofi Siriboe) who serves as a love interest for Lisa.
While the film's two-hour running time may turn off some viewers, I never found myself bored with the movie.  No matter what your ethnic background is, you will find something you can relate to in Girls Trip. With meme ready jokes, memorable one liners, and cameos galore (including one from my favorite music group), the film is easily the most fun I've had at the movies this summer and one of my top films of the year.  Girls Trip is worth the TRIP to your local theater and highly recommended.