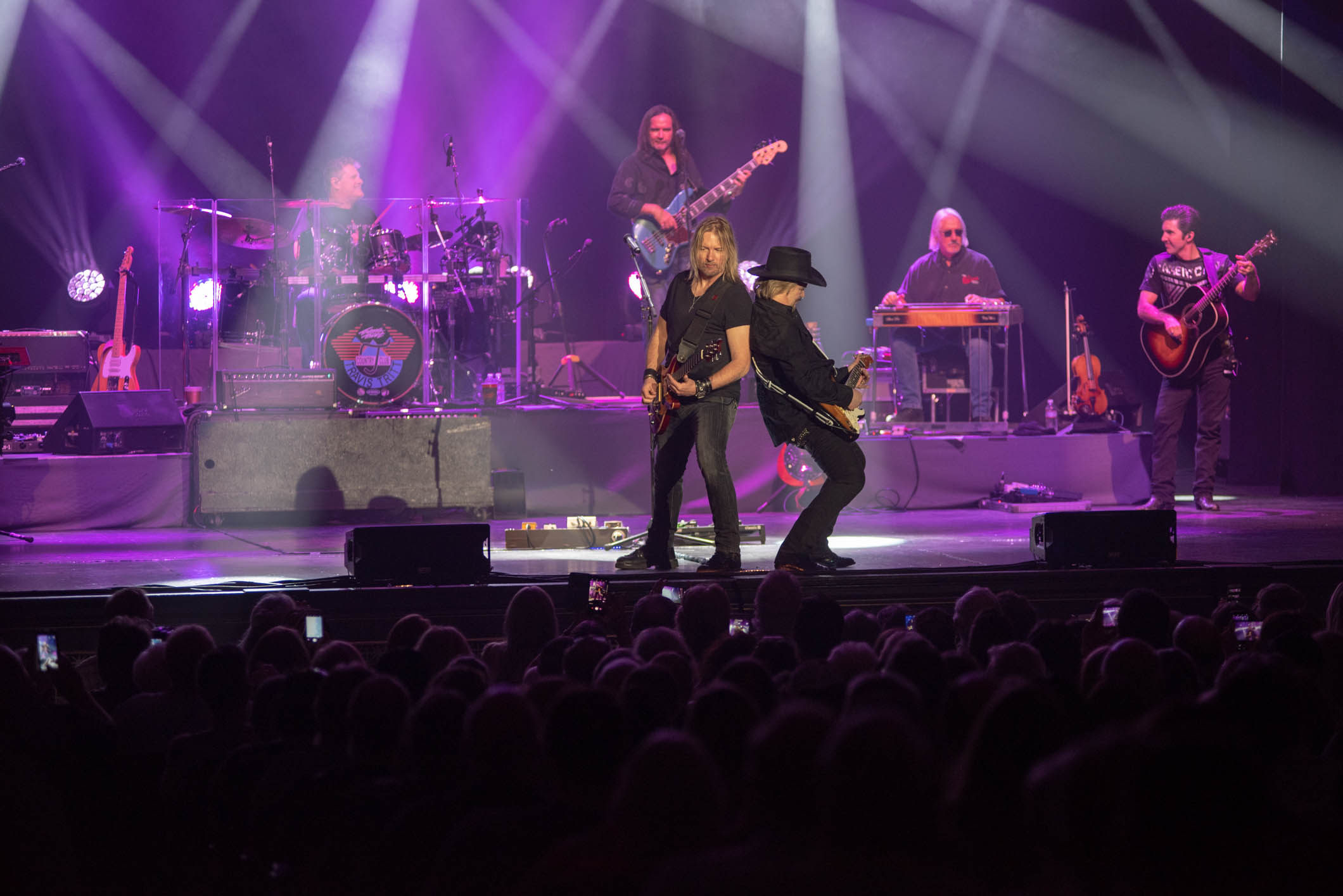 Wednesday night at The Weinberg Center for the Arts in Frederick MD I had the pleasure of seeing one of the country artists known as part of the Class of 1989. I am talking about none other than Travis Tritt.
First, I will admit, I am not a big country music fan. Not saying I don't like country music, I listen to most types of music. Back in the day, during the time that Travis became popular I was starting out as a DeeJay, playing music at school dances and parties. Also this time I was sporting a mullet.
Travis Tritt performed with his band, for close to two hours, playing many of his number one hit songs as well as cover such as the Hank Williams song "Move it On Over" which was also a hit for George Thorogood and Travis recorded a version with George Thorogood on the soundtrack of the TV Show "King of the Hill". Travis also performed a great cover of The Eagles song "Take it Easy".
At one point of the show, Travis sat down with his guitar and talked to the audience, about the recording of a video for the song "Anymore", in which he acted in the video as a disabled war veteran. He was nervous how real vets would take him playing one as he never served in the military. He was happy with how well received and accepted he was and what it meant to him to him to be a spokesman for disabled American Veterans and later the VFW. This brought the audience to give Travis a well-deserved standing ovation. After playing "Anymore", he played a few other songs just himself and his guitar.
One thing I love about country music and seeing country music live is the patriotism and the love for this country. Unfortunately, we live in a time where there is too much negativity and I think the world could learn a lot by listening to country music and the positive message it sends talking to country music fans to find out what patriotism and generosity means.
The way Travis ended of his show was really special. Just before he played the long song of the night, he spoke about how when he got his start, many in country music were not fans of his style, and his friendship with the late, great Waylon Jennings. He spoke about how much he loved playing music with Waylon, the advice he got from him and the fact that a day does not go by that he does not think of Waylon Jennings. He then played Waylon's song "Lonesome, On'ry, and Mean".   After playing this song, he spent a good twenty minutes introducing each of his band mates and giving each one time for a short solo to highlight how well they play. I have seen performers introduce their band in the past but nothing of this level. I thought it as a great touch and showed how much Travis appreciates his band.
To end the show, they performed his hit song "T-R-O-U-B-L-E", and at the end of the song he did something else I had never seen before. As the song was ending, he thanked the fans for coming and walked off the stage and his band finished the song, which in a way made every member of his band equal to him, and to thank the fans and to my surprise the fans loved it. I am sure there are some shows if the main attraction left the stage like, fans may get upset would start leaving, but again this shows the patriotism and loyalty of Travis's fans.
Opening for Travis was the duo Smith & Wesley. Smith & Wesley played for about 30 minutes, having a great time performing for the audience. The highlight of their performance was playing their hit song "Superman for A Day". Not only is this a great song, and a hit song for them, but just as important as these two things are, the greatest thing about this song, every time someone buys this song, the proceeds to go St Jude's Children's Research Hospital. This is a great cause and I know I have done my part, and buying this song to help support this wonderful cause.
This is a show I will not soon forget and hope to get to see Travis in concert again in the future.
Rating: A