The Tontons At POV
2 min read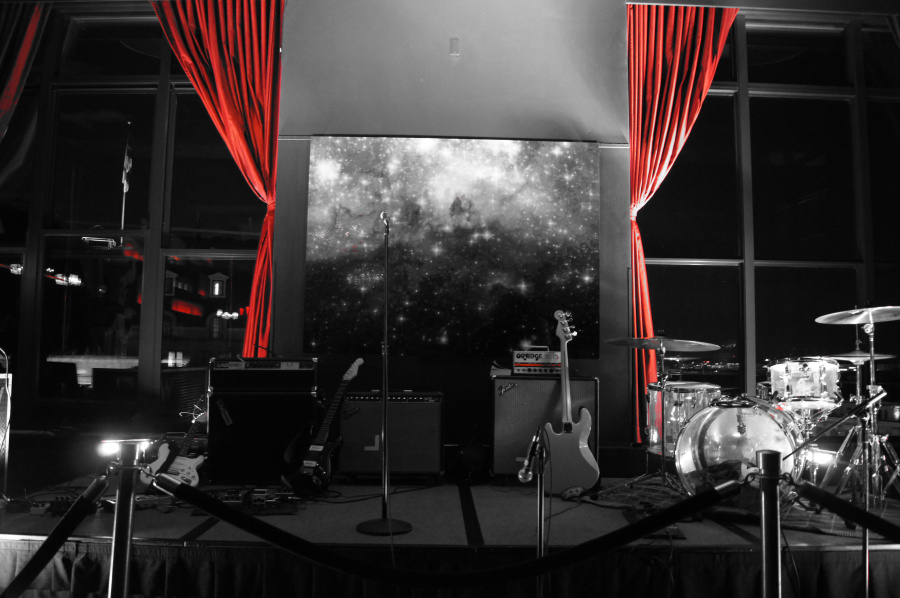 We were at the POV Lounge in the W Hotel Tuesday night for a rooftop concert with The Tontons. Since 2008, they've lit a match under Houston's indie-music scene with a steady stream of quality releases and frequent gigs. There pushing their latest release "Veida" which hit digital download shelves last September.
Making a distinct reference when identifying their sound is anonymous. The band would rather site influences driven from musical styles than make specific artist comparisons. I like it; be you! The band generally listed jazz as a predominate influence. The jazz reference is kind of funny because all music is jazz if you think about it. It's really enlightening! What's your greatest musical influence? Music! It makes sense!
I'd make the obvious rock connection, a very Tom Nguyen bass driven rhythm. It has some pop too; especially when you have Adam Martinez filtering in guitar solos. It's a very accommodating sound for Asli Omar's vocals; whether that was something they worked towards or something that just came natural, the pace of sound and vocals fits well. Their single "Golden" is a good example of this. Even though the rhythm is at a moderate pace, Asli still accentuates her lyrics fluently.
Vocally, it's a distinct sound in a stylistic manner. I drawn comparisons of jazz and the blues through Asli's voice more than anything else. I'd say she has the vocal characteristics of a Amy Winehouse or a Billie Holiday or even maybe a Alice Smith; just carried at her own pitch. It's intoxicating; a very natural sedative.
It doesn't matter who or what you compare them to. It matters that they sound great! You better best believe the H-town hype! A motif I would draw upon is actual enjoyment, if you would consider enjoyment a theme. It transcends beyond the stage into the audience. Couple that with the surroundings of a rooftop view overlooking 15th street and the Washington Monument and it makes for a good evening. Not bad for a Tuesday night!