The Zombies At Rams Head On Stage
2 min read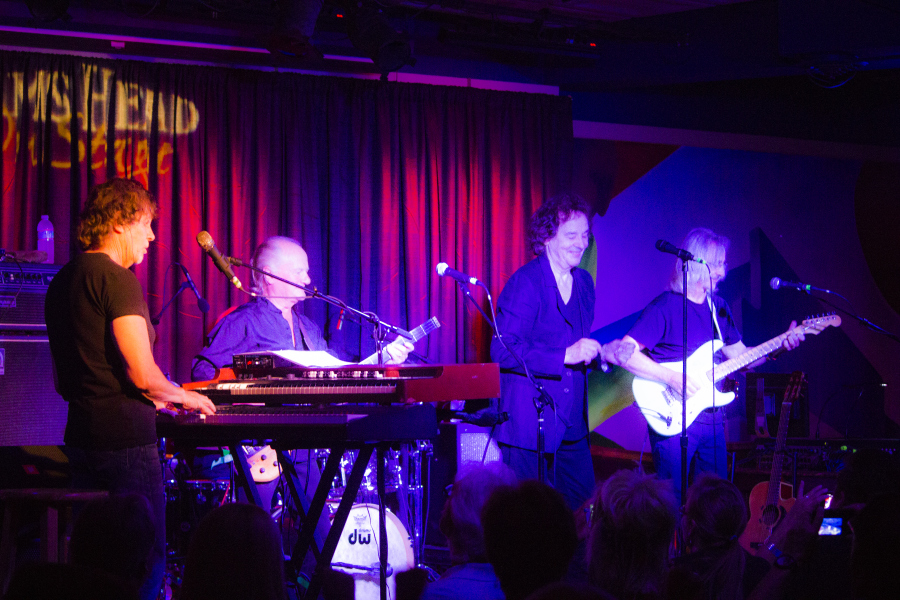 Concert Revue and Photography by Alan Duckworth
The moon is at it's perigee, closer and brighter than any other full moon of the year and coincidentally, The Zombies are at Rams Head On Stage.
Greta Morgan of Springtime Carnivore had an impressive spotlight session during the show. Springtime Carnivore as a band has a sound comparable to Grace Potter and the Nocturnals: soulful hard rock. It's good to know that Greta's voice can carry a show all by itself! You can check out her work at The Elvis Project.
Some of the most memorable tunes in rock-n-roll history came out of the sixties. The Zombies were right there with The Beatles and The Rolling Stones maybe not releasing as many hits as them, but hits that were astonishing nonetheless! The songs "She's Not There," "Tell Her No" and "Time Of The Season" will live on as some of rock's greatest tunes. Rod Argent's songwriting and organ playing had a very important role in their composition. The organ solo in "Time Of The Season" is both psychedelic and timeless. It's my favorite organ solo of all time.
To see The Zombies in this fashion, with Colin Blunstone, Rod Argent, Jim Rodford, Tom Toomey and Steve Rodford was like seeing a band put together at a rock-n-roll fantasy camp. Rod Argent, who after the Zombies split in the early seventies went on to form Argent and produced ballads such as "Hold Your Head Up" and "God Gave Rock And Roll To You." He also worked with acts Phil Collins, The Who, Billy Squier and Edgar Winter. Tom Toomey on guitar was nothing short of extravagant. Then there's Jim Rodford who was the bassist for The Kinks and played in a reformation of The Animals, The Animals II. Colin Blunstone's vocals projected admirably. The amount of rock on stage was immense! This concert here tonight was a special moment in the history of the band – a culmination of all their great works past and present.
The Zombies feed off the energy coming from the audience and returned the gratitude. It was fun clapping and singing along with the band. It made me feel like I participated in a jam session with one of the world's greatest active rock bands. Yeah, me and the Zombies, we use to romp together. Just a fantastic concert!