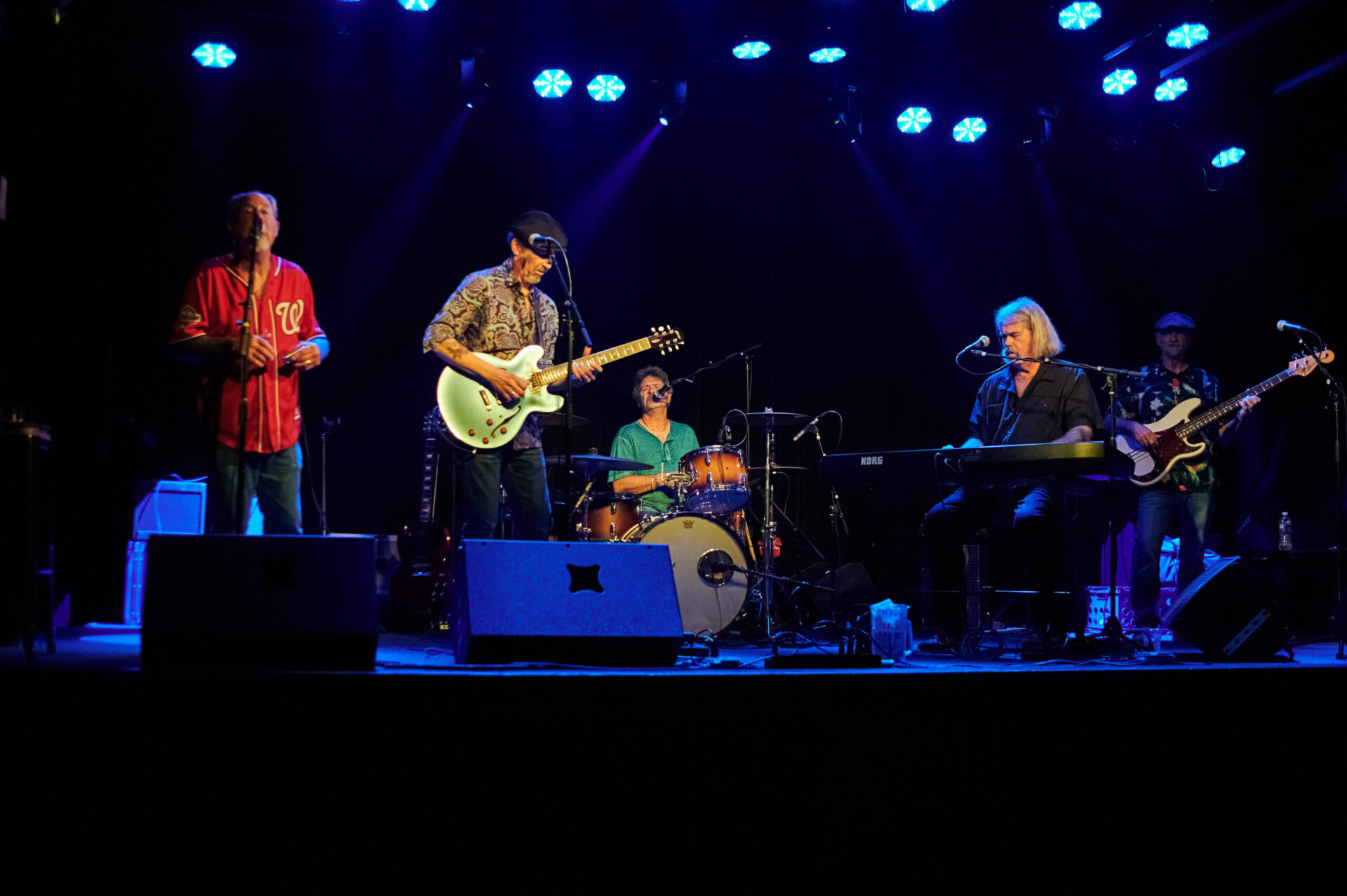 The nighthawks. Who have been a Washington DC blues favorite , which will be celebrating 50 years next year performed at Jammin Java in Vienna VA on Friday June 11, 2021 for a night full of night of humor, fun stories and great music. The Nighthawks formed in 1972 as an idea from Mark Wenner, who for a while had and whom had been unsure how to implement a music style as described on their website as "mixing blues, R&B, honky-tonk country, doo-wop, gospel and rockabilly into one delicious stew."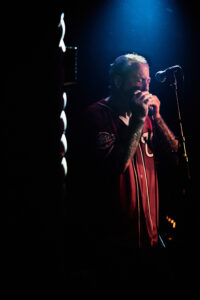 Since the formation of the band, there have been a few changes in the band lineup since the mid 1980's. The man behind the great idea for The Nighthawks, Mark Wenner, tours with the current lineup. The Nighthawks consist of: Mark Wenner on vocals & harmonica, Mark Stutso on drums & vocals,  Paul Pisciotta on Bass and Dan Hovey on guitar on vocals. 
I am native to the DC area and over the years I have heard of The Nighthawks, and its a band which I always have wanted to see in concert, but until now had not seen live. With that, I admit I did not know much about their music. I heard of their style, and heard how great they were, and I am fan of most type of music, including, Blues, R&B, Honkey Tonk Country, Doo-Wop, Gospel and Rock, and to hear a mix of all this by one band.
Opening for The Nighthawks was Reverend Billy C Wirtz. If there is such a thing as a perfect opening act, its Reverend Billy C Wirtz. From the moment he took the stage, he was engaging with the fans, telling stories and jokes and playing music. He was very familiar with the fans as they were with him. He has opened for The Nighthawks for a while and when he opens, he usually performs with the Nighthawks, and did for the second act of the show.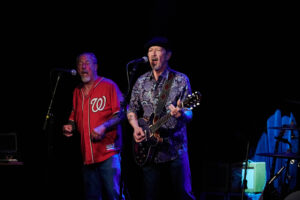 As I am a first timer seeing The Nighthawks live, I honestly cannot talk about specific songs they performed. I would love to see them again and get to new their music better. I was very happy to be there seeing The Nighthawks watching them perform, listening to their music and watching the fans. may at Jammin' Java to me seemed to be long time fans of the band, as the reactions from the audience, the smiles on their faces, the bounce in their step were matched, song by song, note but note by the great performances of Reverend Billy C Wirtz and The Nighthawks. You could see the thrill, happiness and excitement in the performance at Jammin' Java.
I love going to shows that I am not familiar with the music, because I love listening to new bands and new music and Reverend Billy C Wirtz and The Nighthawks surely did not disappoint. This show, was my first show I have been to in over sixteen months. The first time seeing a show at Jammin' Java and the excitement I had, being, in person, at a show as great as this, will make this a night that I will never forget.