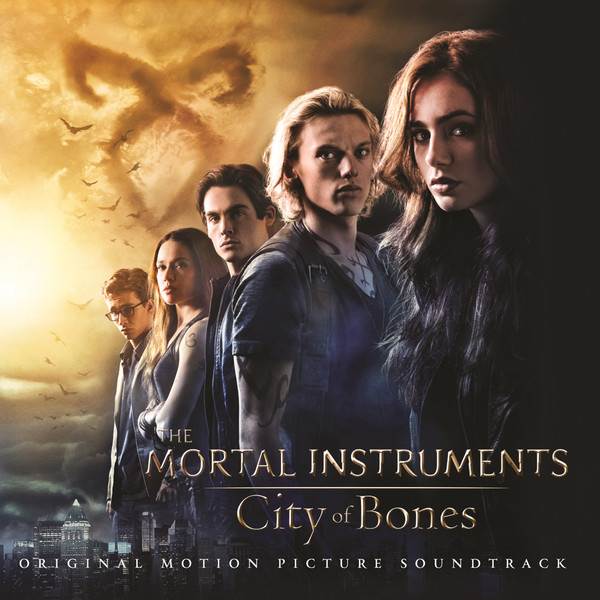 If you loved "Twilight", then you may be interested in the new fantasy film "Mortal Instruments: City of Bones." In this film, fifteen-year-old Clary learns of her demon slaying heritage through a series of events surrounding around the abduction of her mother. This film is accompanied by a dark, yet occasionally upbeat soundtrack, seemingly appropriate for the movie's supernatural theme.
Zedd's "Into the Lair", AFI's "17 Crimes", Jetta's "Start a Riot", Bassnectar's "Calling From Above" and Seven Lions, Myron & Shane 54's (featuring Tove Lo) "Strangers" fit the action adventure sequences of the film. The techno and pop feel of "Into the Lair", "17 Crimes", "Calling From Above" and "Start a Riot" will have you imagining the battle between the Shadowhunters and the demons they set out to vanquish, and "Strangers" will have you anticipating the next moves of both the protagonists and antagonists.
Ariana Grande & The Wanted's Nathan Sykes' "Almost is Never Enough", Jessie J's "Magnetic", "Demi Lovato's "Heart by Heart", Bryan Ellis' "Strange Days", He Is We's (featuring Owl City) "All About Us" and  Colbie Caillat's "When the Darkness Comes" appeal to the romantics of the listening audience. "Almost is Never Enough", "Heart by Heart", "All About Us" and "When Darkness Comes" demonstrate the love story between Clary and fellow Shadowhunter, Jace. "Magnetic" and "Strange Days" illustrate the vicious circumstances Clary and Jace face along with their fellow Shadowhunters while exploring their newfound interest in one another.
Pacific Air's "Bear" and Youngblood Hawke's "Bring Me Home" ends the battle between Shadowhunters and demons and gives the characters a peace of mind that evil has been vanquished. It's easy to imagine "Bear" playing in the ending credits and "Bring Me Home" representing Clary's rescuing her mother from her captors.
Fantasy and science fiction films tend to have very exceptional and imaginative soundtracks, and "Mortal Instruments" is of no exception. This amazing blend of musical styles makes this soundtrack as magical as the movie itself. These distinctive songs perfectly illustrate the movie's mystical theme and draw the listening audience into its melodious grasp.
Final Grade: B