The Kennedy Center Presents HERstory, June 14-15
2 min read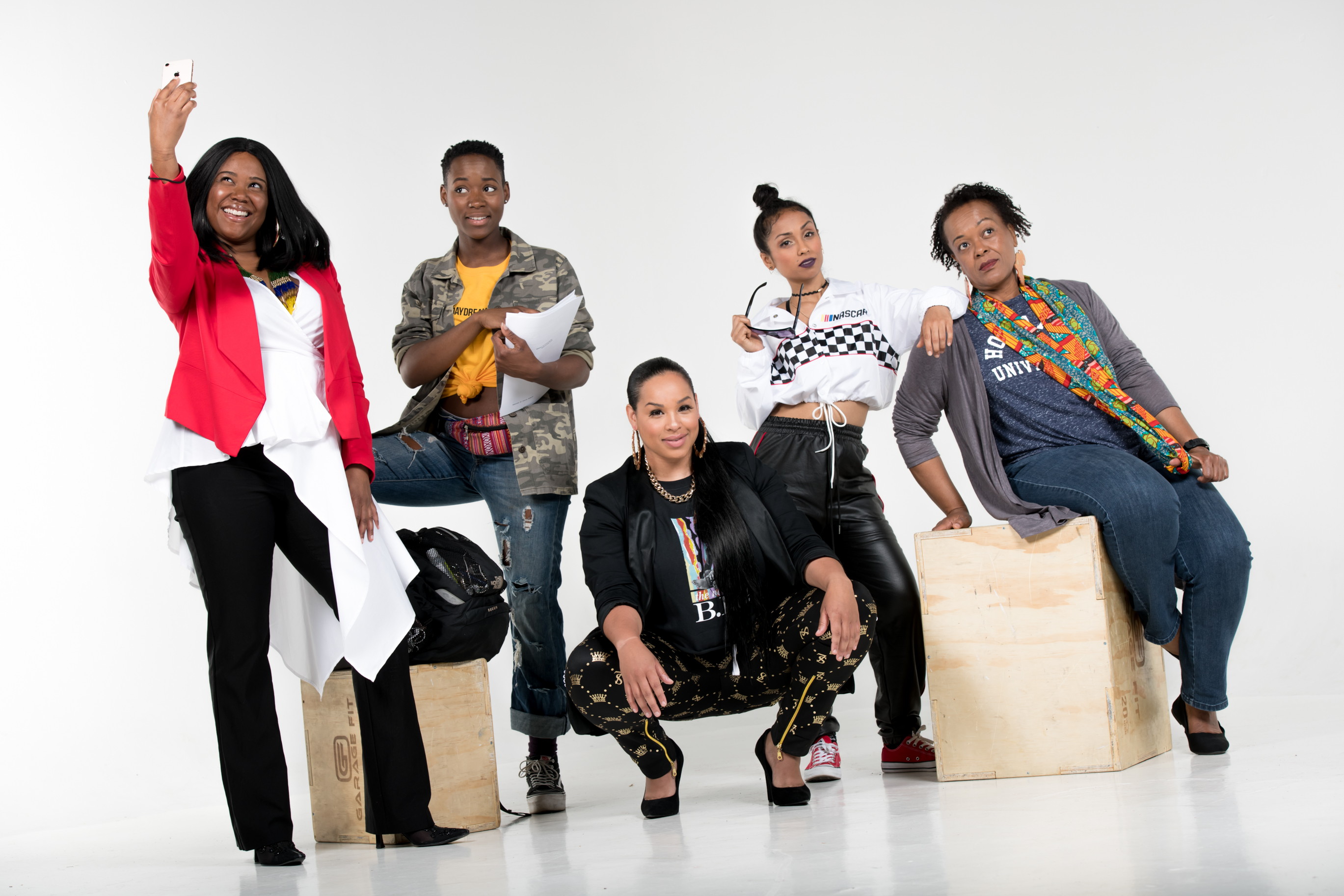 The John F. Kennedy Center for the Performing Arts presents a Kennedy Center co-commission, HERstory: Love Forever, Hip Hop. Long-time D.C. resident Goldie Patrick, revives the 90-minute production in a stroll down memory lane. First commissioned by the DC Hip Hop Theater Festival in 2005, HERstory is an examination of the often-erased role of women in Hip Hop. Presented as a part of the Hip Hop Culture season, HERstory: Love Forever, Hip Hop will run June 14–15, 2019 in the Family Theater.
"I am thrilled and honored to tell this story of the women and girls who, like me, are active and avid members in Hip Hop culture," said director Goldie Patrick. "This work is a reflection of the ongoing battle I face as a professor, a fan, and as a creative woman in Hip Hop. It's truly a love letter to Hip Hop, told through complex characters who share stories, emotions, and a love for the culture."
The legacy of storytelling in Hip Hop has traditionally been dominated by the male voice. In this play—the women tell the story. Taken from a series of interviews Patrick conducted with women in the culture, the performance incorporates true stories in a bold shift in narrative about Hip Hop culture.
In the play, Hip Hop, personified as a woman and known as HER—inspired by the 1994 Common hit song, "I Used to Love H.E.R."—is on her deathbed, and five women of diverse and often opposing views show up unexpectedly to decide her future. The all-woman ensemble—consisting of Billie Krishawn, Pershona Ambri, Heather Gibson, Aakhu Tauhnera Freeman, and Audei Polk— explore the ideas and theories of sexual objectification, misrepresentation, and misogyny in Hip Hop. With real-life stories describing their pain, the group finds themselves conflicted on what decision to make: whether to keep HER alive or pull the plug, HER's fate lies in their hands. The performance is about the women and girls who used to love HER—or still do—this is HERstory.
The creative team includes Fatima Quander (associate director), Niree Turner (assistant director) John Alexander (lighting & projection designer), Kendall Arin Claxton (assistant stage manager), Katherine Freer (media/projectionist), Cresent Haynes (sound designer), Timothy Jones (set designer), Manna- Symone Middlebrooks (dramaturge), Keta Newborn (stage manager), and Ayana Patrick (hip hop veritas).
HERstory: Love Forever, Hip Hop received commissioning support through the Kennedy Center Hip Hop Culture Program's For The Culture commission.
Ticket Information
HERstory: Love Forever, Hip Hop will be performed Friday, June 14 and Saturday, June 15, 2019 at 7:30 p.m. For more information please visit the Kennedy Center website, in-person at the Kennedy Center box office, or call (202) 467-4600 or (800) 444-1324.