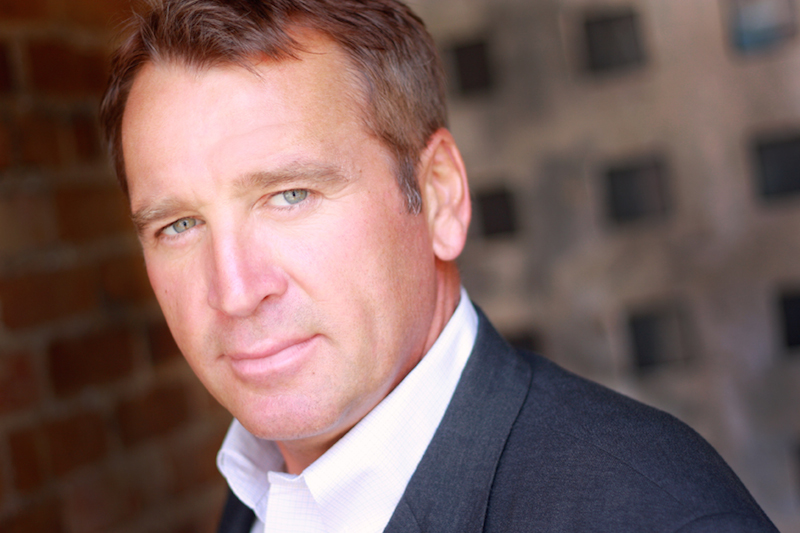 For his latest screen appearance, film actor Leonard Waldner portrays an unorthodox detective who is drawn into the mysterious disappearance of the young girl Mia, played by emerging starlet Laura Aiden. The Investigation of a Time Traveler, directed by John Martini, dives into the unstable world of a homeless schizophrenic—a former physician who claims to have invented a time machine, and whose spouse is nowhere to be found. The film will be available on Amazon beginning December 30, 2014.
Leonard Waldner's portrayal of the central investigator deftly shifts from steely to impassioned as the ever-more incredible details of the case unfold. This is a choice role for Waldner, whose growing list of film and television credits can be attributed to his leading man looks and compelling screen presence. With personal charm and intuitive craft, he delivers an unforgettable performance that drives the film to its unexpected conclusion.
Leonard Waldner was cast based on powerful previous performances in Clear Lake (2012), Night Travellers (2008), and his recent work with Anthony Michael Hall in Something About Her (2015). His next project, Blue Weekend, is scheduled for released in 2016, and stars Waldner along with C. Thomas Howell and Olivia D'Abo.
Currently being distributed digitally nation-wide, The Investigation of a Time Traveler is a break-out directorial debut from John Martini, who also wrote the screenplay.