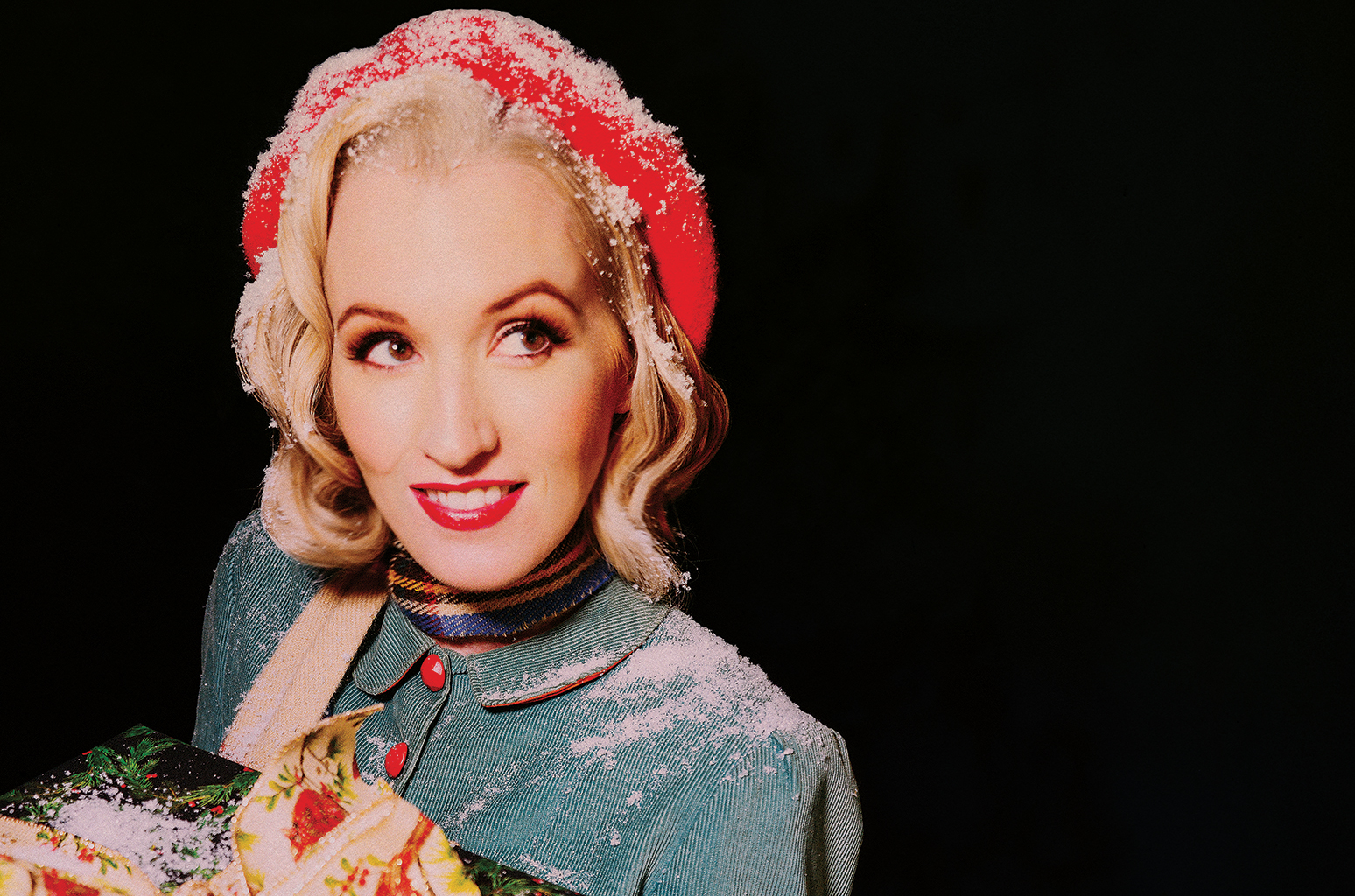 Last Wednesday night, The Ingrid Michaelson Trio graced the Lincoln theater stage in D.C. for their Ingrid Michaelson Presents: Songs of the Season tour. Led by indie-pop artist Ingrid Michaelson, the trio sang the night away with holiday cheer, pitch-perfect three-part harmony, and campy choreography. 
Michaelson is known for her soft, bubbly and catchy songs, often featured in rom-coms, medical dramas, coming of age films and the occasional car ads. The group mostly played holiday classics off of Michaelson's new Christmas album, Songs for the Season, like "Rocking Around the Christmas Tree," "Mele Kalikimaka" and a slow version of the Mariah Carey classic, "All I Want for Christmas is You." They also threw in a few songs Michaelson is known for like, "Be Ok," "You and I," and "The Way I Am." 
The whole affair felt like a beloved Christmas special. Stockings were hung on the piano with care, an old record player sat in the corner, trees and lights glistened as they sang. Uncomplicated dance moves delighted the audience in campy nostalgia. In between songs Michaelson showcased her comedic talents, including Rocking Around the Chanukah Bush, the Jewish version of Rocking Around the Christmas Tree. She hilariously talked about her friendly rivalry with singer and collaborator Sara Bareilles. Her comedic stylings complimented her music well, refreshing the audience after a somber song.
Her opening act, Jenna Nicholls, complimented Michaelson perfectly. Accompanied only by an ukulele, her voice bellowed sampling original songs with early 20thcentury flair.  Singing songs like "Piggy," a mother's fantasy of packing up and leaving her family behind, or "Glasses" an ode to glasses and the men who wear them, Nicholls brought the charm. With the audience already in her pocket, she ended her set with a sing-along: Edelweiss. Using the Sound of Music classic, Nicholls brought the audience closer together, bonded through nostalgia and bittersweet melody. 
For one night, Ingrid Michaelson provided the D.C. area with a respite from holiday stress. It is evident that Michaelson put a lot of thought into this tour. From the piano fireplace to their green dresses, to the lights and the trees, to the song selection and comedic bits, Michaelson and The Ingrid Michaelson Trio made the season bright.