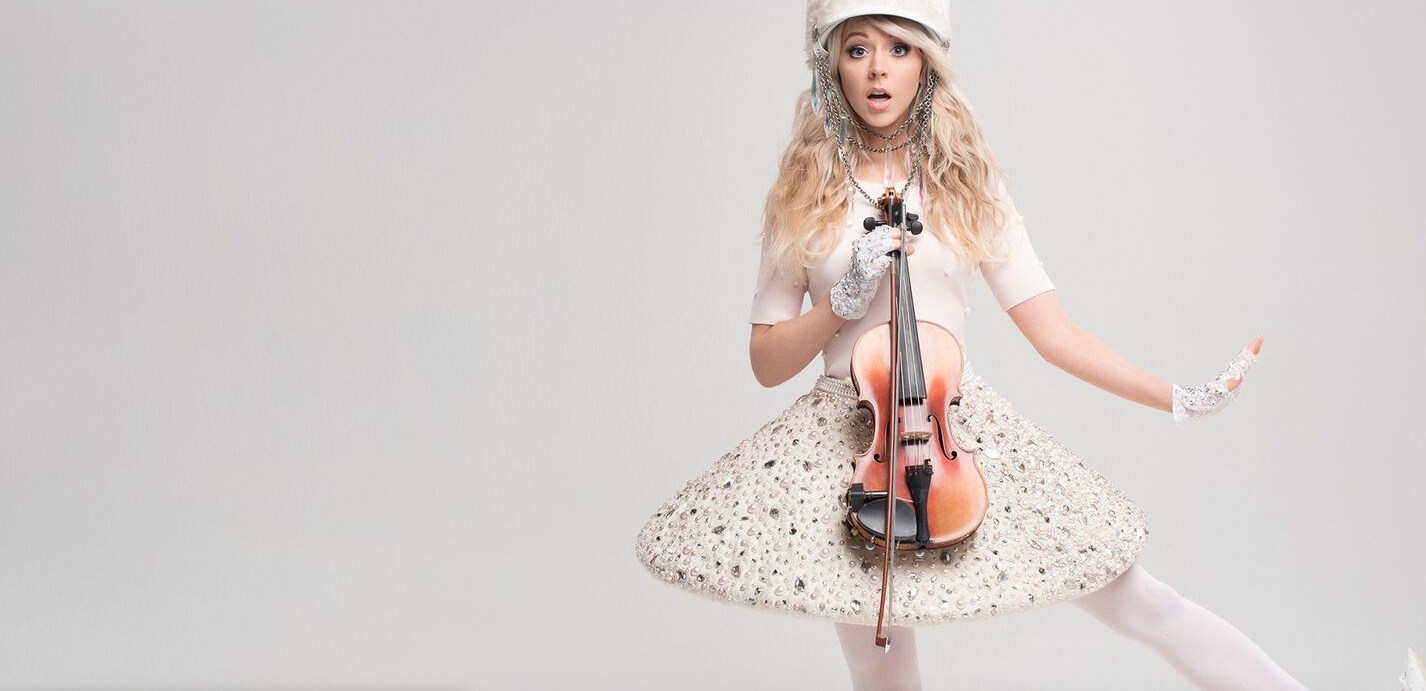 When the Hallmark Channel started their Holiday lineup before Halloween, it was definitely not Christmas. When that apartment across the street put up their Christmas tree before Thanksgiving, it was still not Christmas. But thanks to Lindsey Stirling, I'm finally in the holiday spirit.

Lindsey Stirling is an electronic violinist, best known for her innovative dubstep rhythms with a classical fiddling technique. She was back in DC again for her holiday tour, Warmer in the Winter, featuring new songs including "Santa Baby" and a touching rendition of "Hallelujah."

I'll first caveat this review with the fact that I'm not a huge fan of Christmas music, but my love of Lindsey Stirling won out. The holiday music really shined when it had that Lindsey Stirling touch, remixes in the middle with a dubstep beat. My favorites pieces were the less campy holiday tunes, "Carol of the Bells," and "I Wonder as I Wander." While my wish for Stirling to play more of her original music did not come true, she did play one of her very first songs, "Crystallize," which now has over 207 million views.

I last saw Lindsey Stirling perform in 2014 at Echostage when she was on tour for her second album, and have since been avidly consuming her music on YouTube. Over the years, Stirling has grown significantly as an individual and a performer.

[youtube https://www.youtube.com/watch?v=vxIOUJ7by6U&w=560&h=315]
Much of Stirling's new dance skills can likely be credited to her successful season on Dancing with the Stars in 2017. Her repertoire, and enthusiastic backup dancers, reflects the new styles she learned on DWTS, from ballroom, to ballet, and modern. Pre-DWTS Stirling had a few classic moves (you know, the one where she looks like she's pedaling a very large bicycle), so it's nice to see her dance style become more diverse.

A sidebar about her dancers and band – it must be so much fun to be on tour with Lindsey Stirling; the dancers brought a ton of energy to the stage, and even pumped up the crowd before the show with goofy selfies and comedic skits with unsuspecting audience members. The band constantly roasted Stirling throughout the performance, adding an extra bit of levity during costume changes and musical interludes. (To be fair, Stirling made them perform an entire holiday medley on tiny children's-sized versions of their instruments at one point.)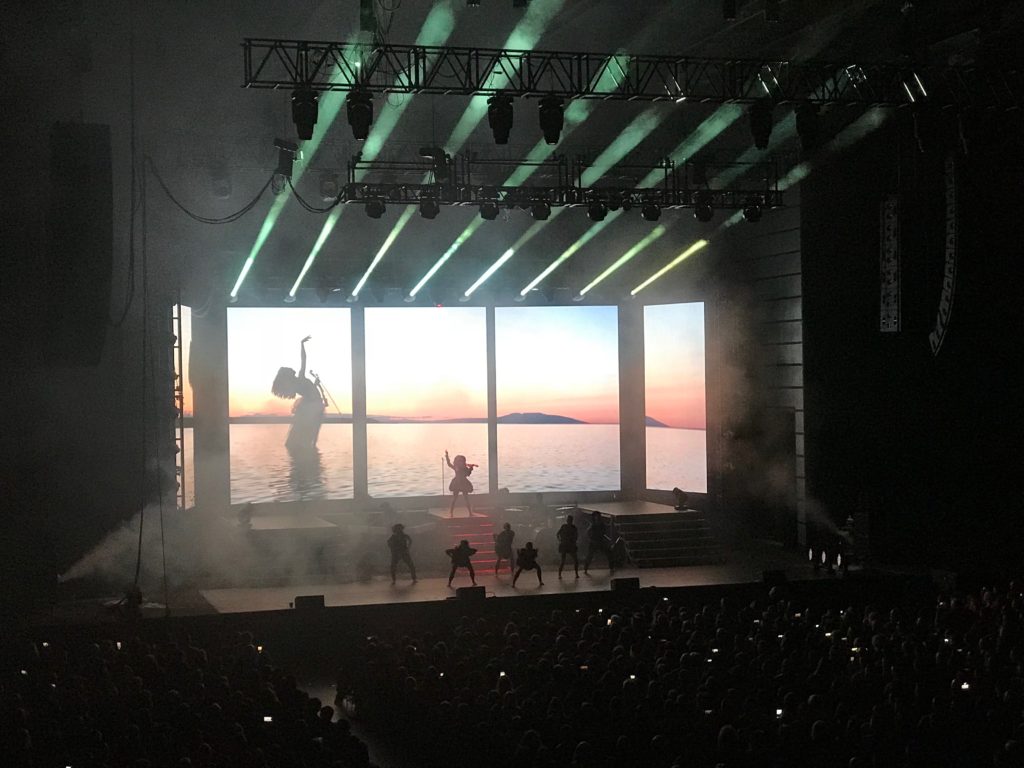 In addition to being a very talented musician, Lindsey Stirling is a true performer and had the audience laughing, crying from laughter, and even plain ol' crying when she got real about her own struggles with anorexia, depression, and loss. "What we believe ourselves to be is what we will become," said Stirling, and I can understand why she also moonlights as a motivational speaker.

In summary, I loved Lindsey Stirling's Wanderland Tour – the quality of the music, the high energy ensemble, the moving personal anecdotes, and the giant digital displays used to set the scene. The only reason this concert didn't get an A+ was because I would have much preferred to hear her original music, which is way better than Christmas music.

Final Grade: A