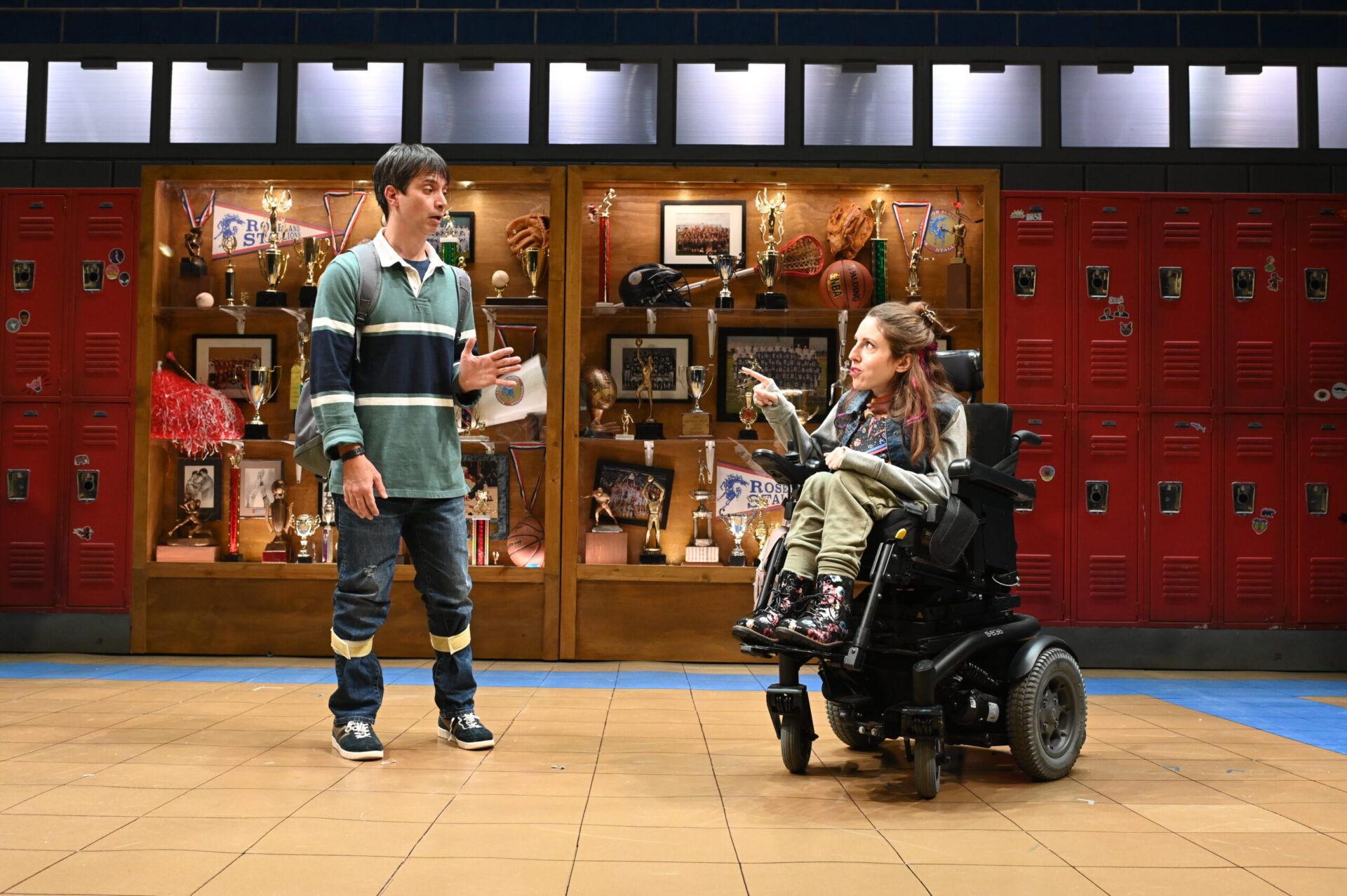 Shakespeare's Richard III meets Dear Evan Hansen in Woolly Mammoth's first in-person production since the start of the pandemic. 
Teenage Dick tells the story of Richard, a high schooler with cerebral palsy, who is running for Senior Class President at Rosedale High School against the popular high school quarterback, Eddie, and the overachiever, Clarissa. In this modern day story inspired by the characters of Shakespeare's Richard III, Richard uses nefarious tactics to get the competition out of the way. 
If you're looking for an authentic retelling of Shakespeare's Richard III, Mike Lew's Teenage Dick isn't it. While Teenage Dick is inspired by Richard III, the characters are reinterpreted into current times (and modern English), and the plot is modernized to reflect social hierarchies in a stereotypically American high school. In Richard III, you either hate Richard for his manipulative tendencies or understand the hand Richard's been dealt and condone his antihero actions. Lew's production struggled because his Richard was neither in the camp of vehemently hateable or able to be empathized with. Lew wove in some memorable quotes from Shakespeare, but those often seemed out of place and heavy handed with the modern day high school setting, like "my kingdom for some horsepower."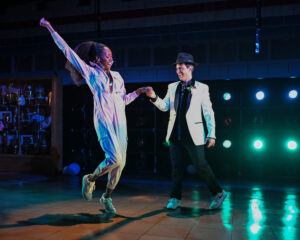 A major difference in Lew's interpretation of Richard III is the greater role of Anne Margaret. While Shakespeare's Richard uses Anne to advance his mission and then quickly tosses her aside, Lew's Richard truly comes to care for Anne, and the evolution of their relationship serves as a major plot device into the finale. I appreciated that Lew elevated the female characters, and Anne even breaks the fourth wall to talk about how Shakespeare's female characters in tragedies were expendable. 
This is also where Teenage Dick takes on much more of a Dear Evan Hansen vibe, where Richard exploits Anne's past traumas to advance his reputation at Rosedale High. The play also touches on heavy themes such as cyber bullying and suicide  as seen through the lens of high schoolers on social media. In some ways, Lew's retelling is less brutal but in other ways more emotionally heartbreaking. 
The standout actors were Shannon DeVido's Buckingham and Zurin Villanueva's Anne Margaret (and in my opinion, more memorable than Gregg Mozgala's Richard). DeVido's Buck served as a foil to Richard, a character who is also disabled, but who doesn't let her disability color her view of the world. DeVido brings a sarcastic sense of humor to the storyline, and is single handedly responsible for most of the laughs in the first half of the play. Villanueva was an emotional powerhouse, and her portrayal of Anne Margaret set the tone for a much heavier second half. 
I'm giving this show an A- because the story wasn't quite Richard III enough for me (see my previous review of Cinderella that was't really Cinderella), but the emotive acting brought it home. I would definitely see another show with DeVido or Villanueva in it. 
Final Grade: A-
TICKETS
Tickets start at $29 and are available at woollymammoth.net, by phone at (202) 393-3939, and via email at tickets@woollymammoth.net. Pay-What-You-Will tickets are also available to every single performance by selecting the PWYW seats and adjusting the ticket price. Discounts are available for those 30-years-old and under, educators, first responders and active US military personnel, spouses, and veterans. More information is available at woollymammoth.net. 
Run Time: One hour 40 minutes with no intermission. 
WOOLLY MAMMOTH'S COVID SAFETY PROTOCOLS
Entrance to any event at Woolly Mammoth will require proof of vaccination or, for those who are not vaccinated, proof of a negative COVID-19 PCR test taken within 72 hours of the event start time. This will be checked against your ID card before you enter the building. Guests may show physical or digital proof of their health status. Masks must also be worn at all times while in the building.