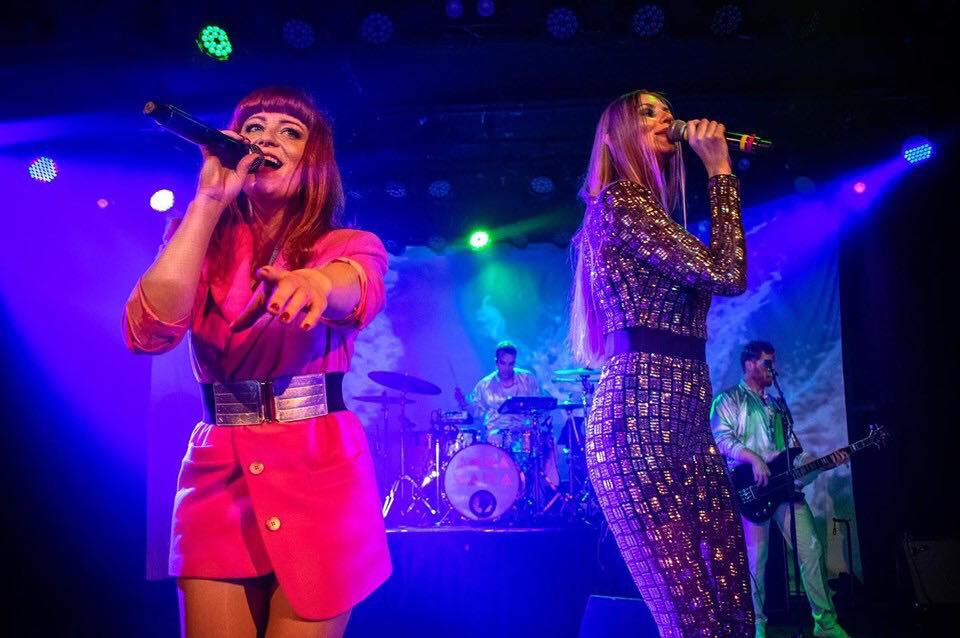 On Thursday, May 16, 2019, I attended the ultimate throwback Thursday experience inside the beautifully designed Hamilton Live featuring the fabulous ABBARAMA.  Of course, I had to order my very own delicious Dancing Queen punch and stop by the merch table to purchase my very groovy ABBARAMA T-shirt to set the mood.
ABBARAMA is a super-stylish 7-piece live band and video production of ABBA-inspired musicians based in Los Angeles, California but originally from Sweden, United Kingdom, and the United States of America. Lead singers included Swedish Pop Sensation Diana Ebe (with supermodel Heidi Klum looks) and the gorgeous Alison Garner (who reminded me of a 90s singer DeeeLite Lady Miss Kier look-alike vibe) plus the multi-talented Chicago artist Evan Hand and incredible Swedish guitar player Adam Skeppar. He has been playing guitar for over twelve years.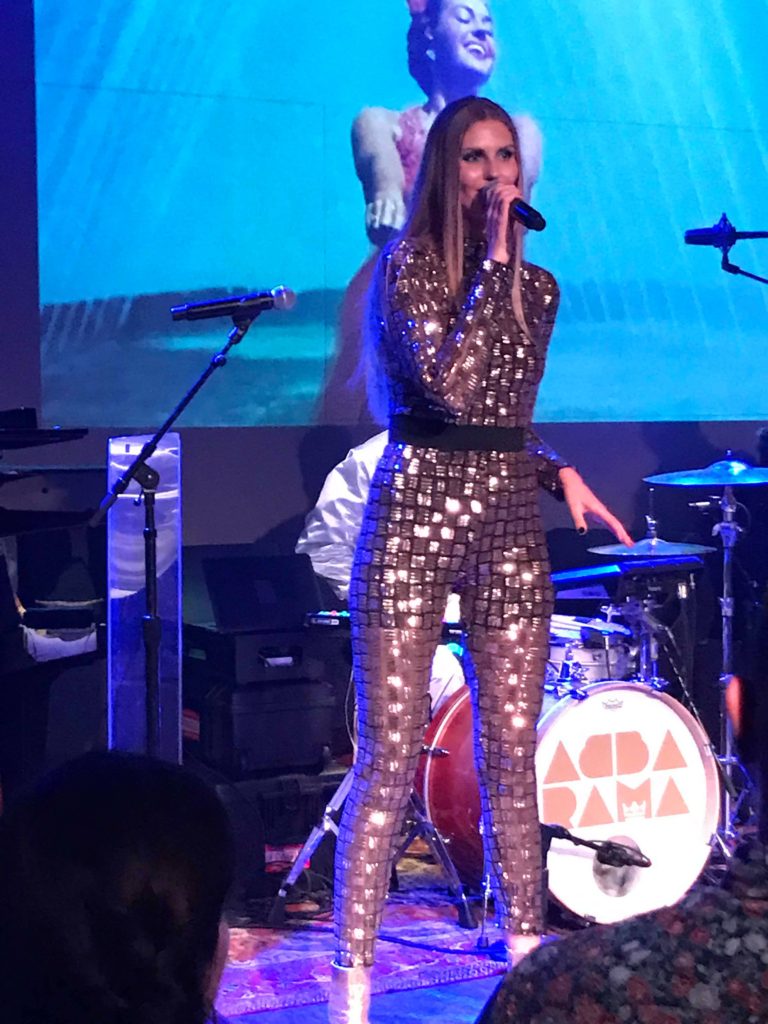 Special recognition goes to the video and art direction produced by KII Arens (Lady Gaga, Katy Perry) and music production by Greg Collins (U2, Gwen Stefani) creates a contemporary sound and look at ABBA's music, fashion and lifestyle bringing the ultimate Modern ABBA Pop Art Live Band Experience!
It was the band's inaugural visit to the nation's capital and honestly the east coast.  They were blown away with the historical architecture of landmarks, greenery, and of course, they made a joke about the White House being so close to the Hamilton.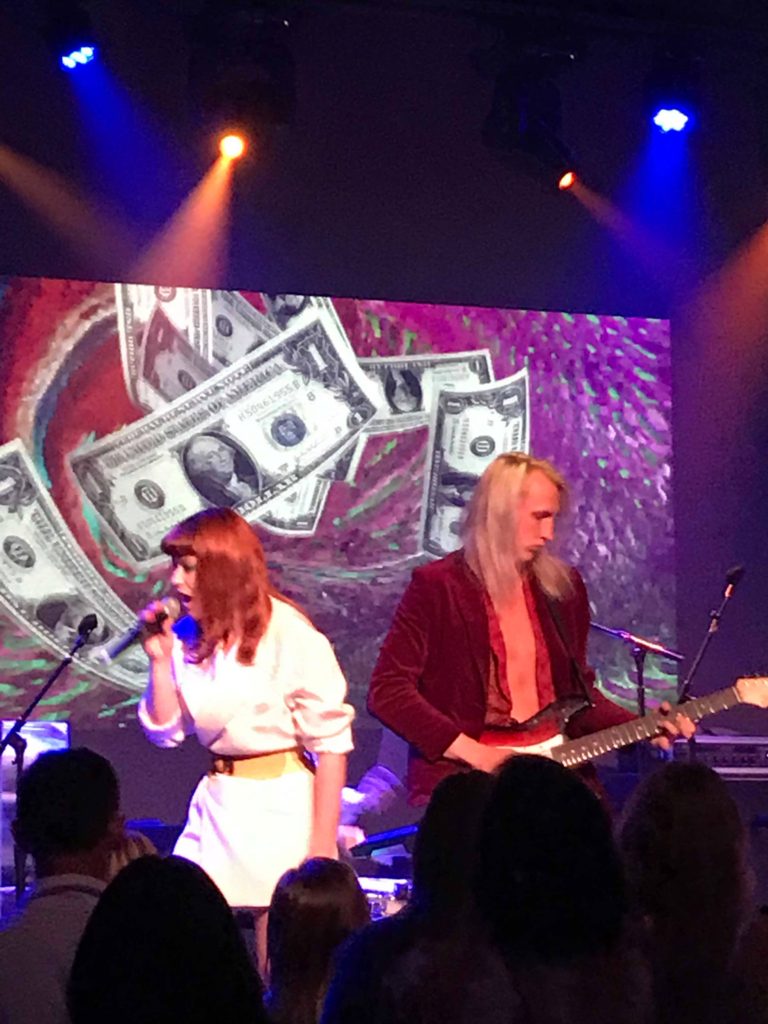 From the moment ABBARAMA came on stage, they had the crowd's attention especially Ebe's glitter jumpsuit dazzled the audience with their harmonious blended vocals on "Gimme! Gimme! Gimme!  (A Man After Midnight)", "Mamma Mia" and "Lay All Your Love On Me." With a couple of short intermissions for a fashion quick change, it was lovely to see the ABBARAMA acoustic sit down versions of "Knowing Me Knowing You" and "Fernando." Overall, I absolutely loved the video montages of the band's photo-shoots intermingled with ABBA music videos during "Super Trouper" and "Money, Money, Money." The finale featured "Thank You for the Music" and the fan favorite "Dancing Queen" mega-hit with a lot of Hamilton-Live concertgoers rushing in front of the stage dancing the night away.
Special thanks again to ABBARAMA who took the time to do a backstage special Facebook Live and video message to military families in honor of May being military appreciation month plus signing autographs for wounded warriors recovering in Walter Reed and Fort Belvoir hospitals.  For more information on tickets to their next tour stop, please check out https://www.abbarama.com/shows.html.
FINAL GRADE: A