Dean on the Scene interviews Stuber's stars Kumail Nanjiani & Dave Bautista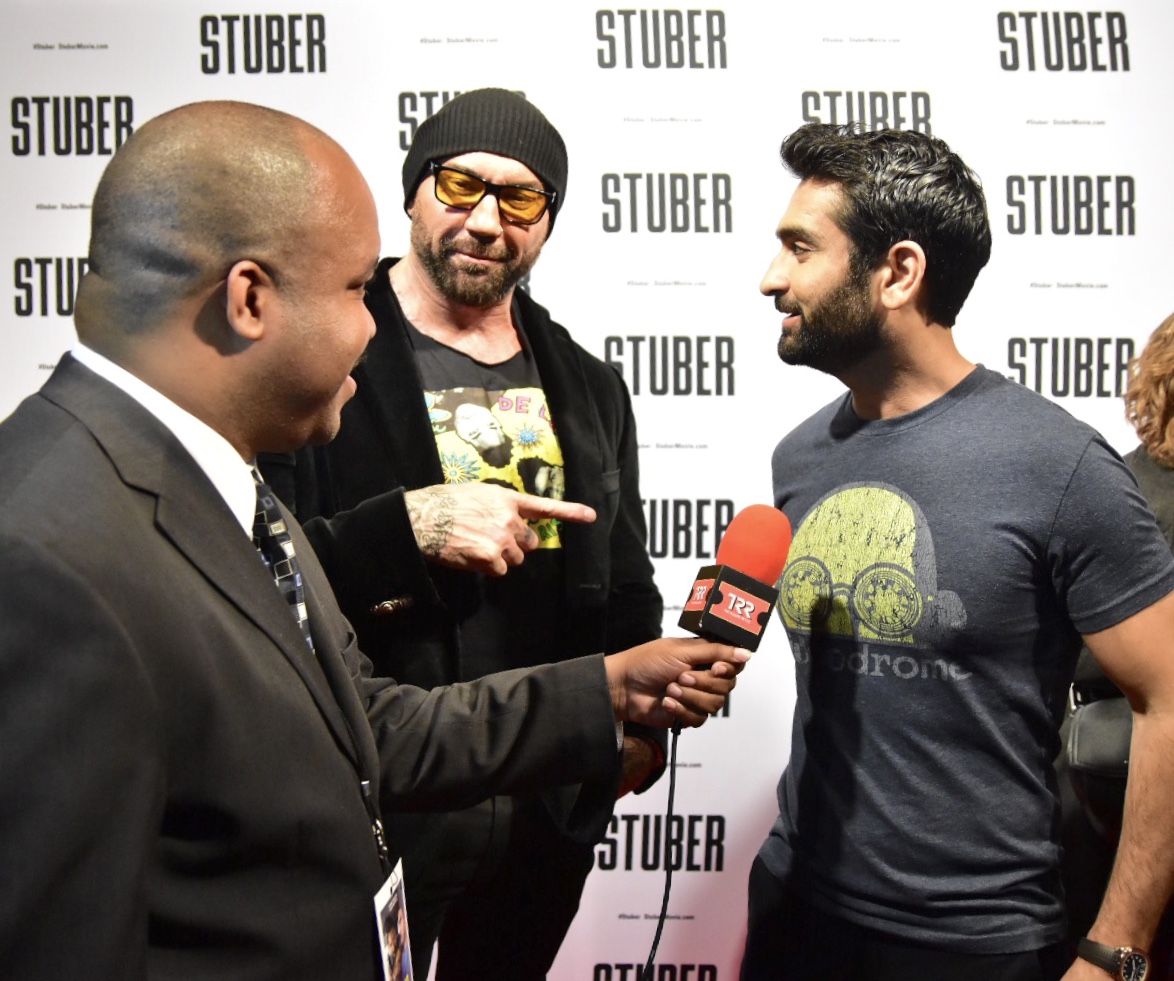 Coming to the theatres this weekend is the action-comedy Stuber starring Kumail Nanjiani & Dave Bautista! When a mild-mannered Uber driver named Stu (Kumail Nanjiani) picks up a passenger (Dave Bautista) who turns out to be a cop hot on the trail of a brutal killer, he's thrust into a harrowing ordeal where he desperately tries to hold onto his wits, his life, and his five-star rating.
During the weekend of AwesomeCon 2019, 20th Century Fox had a special screening of the movie at the National Geographic in Washington DC. Some of the DC fans got a chance to not only see the movie but also stayed around for the Q&A Panel hosted by Toby Knapp of Toby + Chilli Mornings – 97.1 WASH-FM. I was on the red carpet and talk to the two stars about the movie!