Concert Revue: Brand Nubian at the City Winery D.C.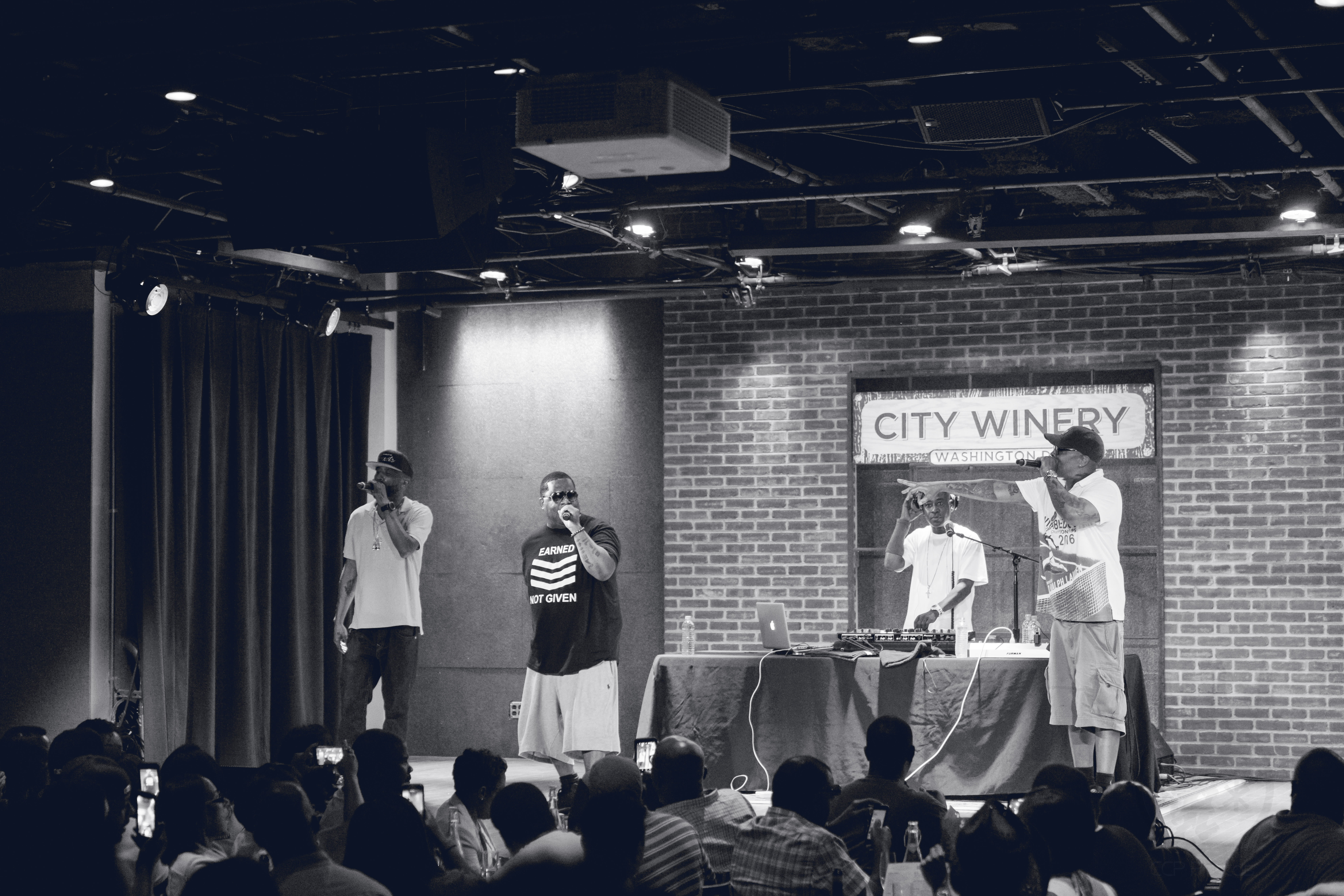 Photos by CCP Photos
This Thursday July 26th, Hip Hop O.G. group Brand Nubian fell through D.C. to spread love the NYC way. Hitting the City Winery stage at 8:00 p.m., they led off with the classic "Don't Let It Go To Your Head". I appreciated them just going in instead of trying to hype up the crowd like some acts. Never being a group to rely on gimmicks, they had a simple set up. The 3 veteran MCs and a DJ. As a group from the early foundation of Hip Hop, the've always put rhyme skills and content over jumping around on stage.