MMC Turns 30 and its a Party Weekend in May 2019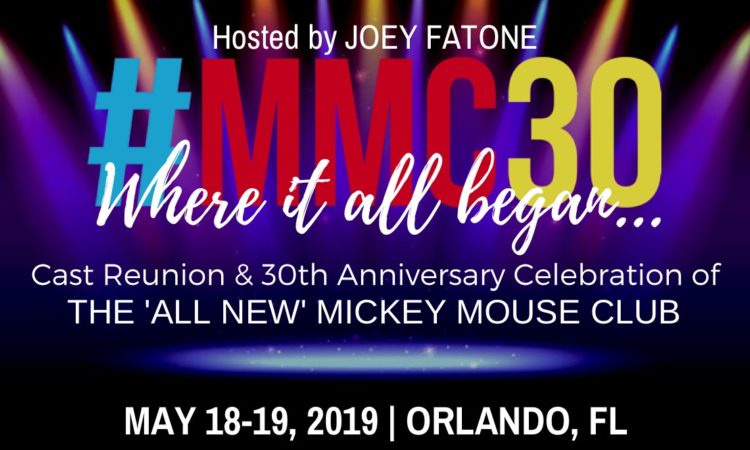 Spring 2019 marks the 30th anniversary of The 'All New' Mickey Mouse Club's pilot episode and former Mousketeers Chasen Hampton and Dale Godboldo are reuniting their fellow castmates from seasons 1-7 for a celebration which fans won't want to miss.
Hosted by NSYNC's Joey Fatone (a childhood friend of the Mouseketeers), #MMC30 will take place May 18-19, 2019 at the Hyatt Regency Orlando during the weekend of MEGACON Orlando. During this historic event, two dozen former Mouseketeers are scheduled to attend! Fans in attendance will be treated to a fun and interactive cast reunion panel and fan Q&A featuring some of your favorite Mouseketeers as well as a very special performance of Lindsey Alley's Blood, Sweat, and Mouseketears, which you won't want to miss.