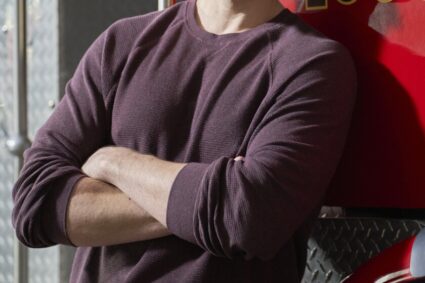 On today's edition, we are gearing up for the 42nd annual Shore Leave Convention, which is coming up in a couple of weeks (July 15th – 17th) at the Delta Hotels Baltimore Hunt Valley in Hunt Valley, Maryland. Pre-registration is closed, but you can still register at the door on July 15th. One of the amazing guests is here with us and he's no stranger to the world of fandom. He had roles in the NBC hit series "Chuck" with fellow Shore Leave guest, Adam Baldwin.
He played Ray Palmer/Atom in the Arrowverse, that includes "Arrow", "The Flash" and "Legends of Tomorrow". For most fans, he is only the second man to portray the Man of Steel on film in "Superman Returns". He returned to the role in 2019 with the Arrowverse event "Crisis in Infinite Earth".
My friends of the galaxy we have Brandon Routh!
Conventions
Interviews