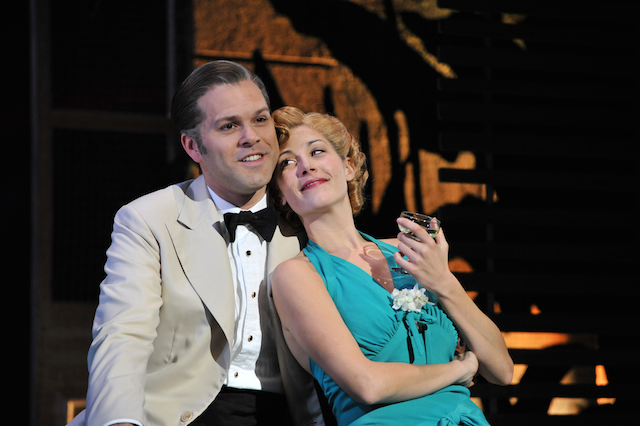 It was Some Enchanted Evening! The NETworks Presentations, LLC production of "South Pacific" is now playing at The Filene Center at Wolf Trap through Sunday (June 3rd). I will start off with my grading this time! As some of you know, usually I go through all of the details and then give the grade, but I felt that this particular cast deserved to have the suspense lifted!
Overall production: A+
Performance Grade: A+ Each member of the cast from the leads through the ensemble, earned this grade!
Overall experience: A+, with a special note that the buggies are out in full force and early this year, so don't forget to spray before you get to the theatre!! But as always, it is such a treat to see a show at Wolf Trap!
Now, on with the in-depth review… 
Theatre Reviews