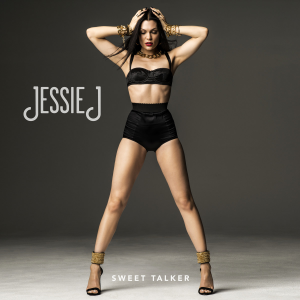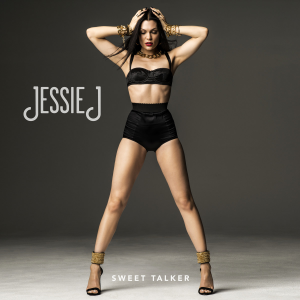 JESSIE J's new full-length album, Sweet Talker [LAVA/Republic Records], debuted in the Top 10 of Billboard's Top 200 Chart following its October 14th release. Earning the #10 spot, this marks the award-winning multiplatinum singer and songwriter's debut Top 10 entry on the respective chart.
In addition, Jessie premiered a very special acoustic performance video of "Masterpiece" from Sweet Talker on VEVO. You can watch the clip HERE! The video follows up her performance video of "Sweet Talker", which is nearing 700,000 views since its premiere.
Purchase Jessie J "Sweet Talker" Deluxe
Purchase Jessie J "Sweet Talker" Standard
Following up sold out shows in New York and Los Angeles, JESSIE J is also in the midst of a high-profile television run. She recently performed on Good Morning America and appeared on Live! With Kelly & Michael, Dancing with The Stars, and Ellen. She's also set to perfrom on Jimmy Kimmel Live on November 20th.
Sweet Talker includes appearances from De La Soul, 2 Chainz and American violinist Lindsey Stirling and production from the likes of Max Martin, Savan Kotecha, Ilya, Diplo, Tricky, The Dream and more.
The album's latest single "Burnin' Up" featuring 2 Chainz follows up to the summer smash "Bang Bang"—the platinum-certified all-star collaboration with Ariana Grande and Nicki Minaj. Immediately upon release, "Bang Bang" skyrocketed to #1 on the iTunes Overall Top Songs chart. The track's cinematic music video enjoyed its world premiere during the 2014 MTV Video Music Awards where the three ladies also delivered the explosive first-ever live performance of the song. To date, the video has amassed over 78 million views.
Jessie J's debut album, Who You Are [LAVA], marked the debut of a global icon when it reached #1 and was certified multi-platinum in over 15 countries. She has sold over 3 million albums and 20 million singles worldwide to date. The GRAMMY® Award-nominated artist was also the 2012 London Olympic Games Ambassador. Her smash "Price Tag" reached #1 in 18 major territories. Who You Are also yielded an astonishing six Top 10 singles including the hit "Domino". Among other accolades, Jessie J was the recipient of the 2011 Critics Choice BRIT Award and the BBC's Sound of 2011 honor.