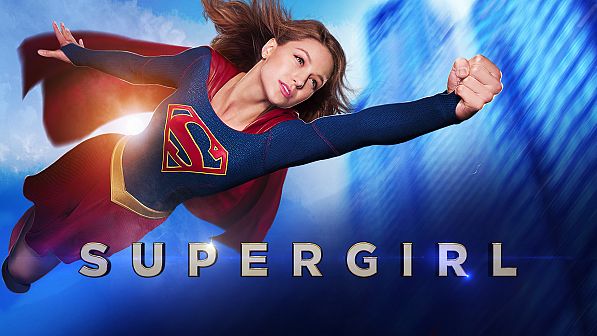 The network premiere of SUPERGIRL was super-powered for The CW, giving the network its most-watched (3.024M) show in its Monday 8:00-9:00pm time period in almost eight years (GOSSIP GIRL on 12/1/08), its best adults 18-49 (1.1/4) rating in nearly six years (90210 on 12/6/10), and its highest adults 18-34 (0.9/4) rating in five years (GOSSIP GIRL on 11/21/11), according to preliminary fast affiliate ratings from Nielsen Media Research for October 10, 2016.
SUPERGIRL was The CW's highest rated show ever in its time period among men 18-49 (1.2/4).
Compared to the same week last season (10/12/15, series premiere of CRAZY EX-GIRLFRIEND), SUPERGIRL more than tripled the network's performance in total viewers and all key demos.
Versus last season's time period averages, SUPERGIRL was +246% in total viewers, +200% in adults 18-34, and +267% in adults 18-49. Compared to last season's season finale on CBS, SUPERGIRL rose +29% in adults 18-34.
SUPERGIRL ranked #3 in its time period in men 18-34 (0.9/4) and #3 (tie) in men 18-49, and #4 in adults 18-34 and adults 18-49 (tie).