Strathmore, Beth Morrison Projects present world premiere of Iron & Coal—a Holocaust survivor's story
4 min read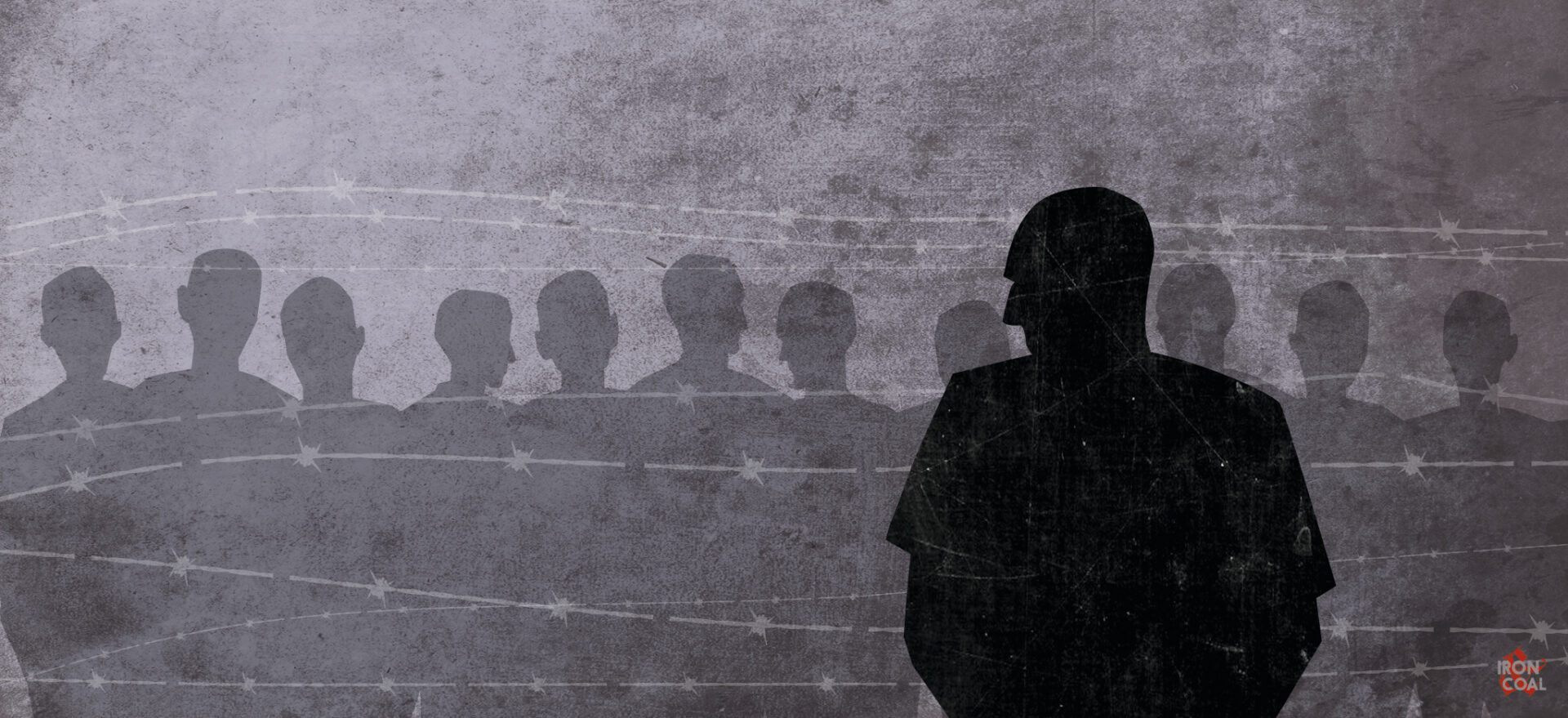 Strathmore and Beth Morrison Projects will present the world premiere of Iron & Coal, a theatrical concert by composer/lyricist Jeremy Schonfeld and director Kevin Newbury, in the Music Center at Strathmore on Thursday and Friday, May 3 and 4, 2018 at 8 p.m.
An adaptation of Schonfeld's rock concept album of the same name, Iron & Coal reflects on the true story of his father, Gustav, who survived the horrors of the Auschwitz concentration camp as a 10-year-old boy during World War II, his struggle to cope with that trauma and lingering survivor's guilt, and the determination to rebuild his life. Lush arrangements of rock-infused anthems are merged with traditional Jewish prayers and classical music as Gustav's harrowing story is told from his son's perspective. Using passages from Gustav's memoir, Absence of Closure, projection, animation, and more than 200 musicians on stage—including a rock band, chamber orchestra, and choirs—Schonfeld creates an immersive experience both visceral and uplifting as he pays tribute to enduring family bonds and the ripple effect that profound experiences can have across generations.
Tickets for this production will be available to the general public beginning Friday, January 26, 2018 at 10 a.m. For more information or to purchase tickets, call (301) 581-5100 or visit www.strathmore.org.
Iron & Coal represents Strathmore's commitment to shepherd large-scale original productions to the stage—in 2016 Strathmore produced the premiere of I Am Anne Hutchinson/I Am Harvey Milk by acclaimed Broadway lyricist Andrew Lippa and starring Broadway icon Kristin Chenoweth, followed in 2017 by the ambitious Wynton Marsalis masterwork All Rise, which hadn't been produced in over a decade.
"Partnering with artists on new work on a very large scale speaks to our commitment to foster programming that is as distinctive and magnificent as the venue itself," said Strathmore's Artistic Director, Joi Brown. "It also demonstrates our understanding that the performing arts play an essential role in elevating our social conscience, and we take great pride in supporting work that helps us reflect on history and bring fresh perspective to stories of strength and resilience."
In Iron & Coal, Schonfeld tells his father's tortured, if triumphant, story and its far-reaching impacts on his family. Gustav was torn from his home in Munkacs, Hungary, as a boy and carted off by cattle car to Auschwitz, where he was held from 1944–45. Alongside his father, Gustav witnessed atrocities at the hands of the Nazis and lost many loved ones—including his 7-year-old brother. Miraculously, Gustav and his parents survived the Holocaust and were liberated, eventually starting a new life in the United States. Gustav thrived in America, building a family and becoming a respected doctor and scholar. His memoir, however, captures the lasting impact that his experience had throughout his entire life.
Iron & Coal is a tribute to Gustav that reaches across time to tell his story through three characters—Old Gustav (played by Rinde Eckert), Young Gustav (played by Lincoln Clauss), and Jeremy, portraying himself for this performance. Three intersecting storylines explore Gustav's real-life experiences as a child, the profound impact they had on him as a man, and how those experiences shaped Jeremy, as the child of a Holocaust survivor. Lead vocalists are joined on stage by New York chamber music group Contemporaneous and members of Maryland Classic Youth Orchestras of Strathmore, with choral groups the Alexandria Harmonizers, Young Artists of America, and Strathmore Children's Chorus.
Schonfeld initially distilled his father's legacy and his own complicated feelings about what his father endured through the high-octane rock concept album Iron & Coal in 2011. Gustav heard rough cuts of his son's album, but on the day it was being mastered, he passed away—never hearing the final product. Well received, the album was performed during the European Maccabi Games in Vienna and went to be nominated for several Amadeus Awards, the Austrian equivalent of the Grammys.
Schonfeld was moved to further refine the music and introduce new mediums to create a living, breathing testament to his father. From 2012–2014 he collaborated with choreographers and visual artists to move the project toward a full multimedia theatrical presentation. In December 2016, Schonfeld staged a chamber size production of Iron & Coal at National Sawdust in New York and engaged theater, opera, and film director Kevin Newbury to helm the project. Strathmore's Artistic Director Joi Brown was in attendance.
"The National Sawdust performance had so many wonderful moments," said Brown. "It was then that I understood the power of the piece as a theatrical event and how the elements combined to create an inspiring and compelling onstage journey."
In 2017, the creative team implemented a story narrative that draws excerpts directly from Gustav's memoir, Absence of Closure, and engaged two vocalists to work alongside Schonfeld. The piece became whole. The performance at Strathmore is the world premiere of this fully realized work.
Strathmore is grateful for the support of Iron & Coal promotional partners the Defiant Requiem Foundation and the Bender Jewish Community Center of Greater Washington.
Strathmore presents
Iron & Coal (World Premiere)
Thursday, May 3, 2018 at 8 p.m.
Friday, May 4, 2018 at 8 p.m.
Music Center
Tickets $43–$77
Music & Text by Jeremy Schonfeld
Directed by Kevin Newberry
Music Direction by David Bloom
Animation by Tom Seltzer
Featuring Jeremy Schonfeld, Rinde Eckert, Lincoln Clauss, and Contemporaneous
Also featuring Alexandria Harmonizers, Maryland Classic Youth Orchestras of Strathmore, Young Artists of America, and Strathmore Children's Chorus
Produced by Strathmore and Beth Morrison Projects
For additional information or to purchase tickets, visit www.strathmore.org or call (301) 581-5100.