Storytime with Supreme Court Justice Sonia Sotomayor
2 min read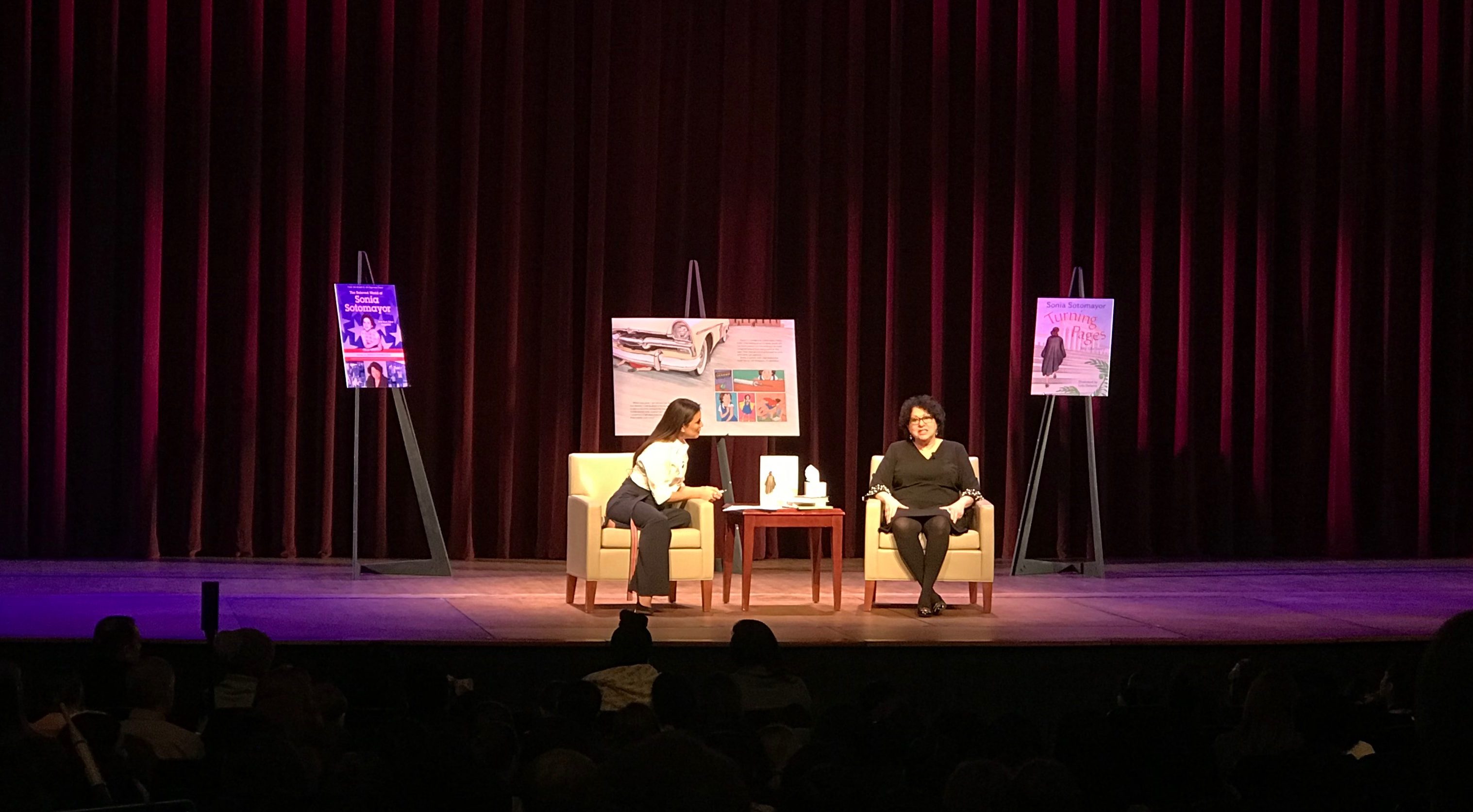 I kicked off celebrations for Women's History Month by hearing from an inspirational and trailblazing woman: Supreme Court Justice Sonia Sotomayor, the first Latina appointed to the U.S. Supreme Court and only the third woman to hold that title out of the 111 Supreme Court Justices in U.S. history.
In September, Justice Sotomayor published two books for young audiences, TURNING PAGES: My Life Story and THE BELOVED WORLD OF SONIA SOTOMAYOR, both also available in Spanish. The event itself was a family-friendly one, with a bulk of the audience made up of school-aged children and those of Latino heritage. 
The evening was an intimate storytime with Justice Sotomayor moderated by actress Eva Longoria Bastón. Sotomayor read through pages of her picture book Turning Pages, highlighting favorite vignettes and the symbolism in the illustrations. The foundational theme in Sotomayor´s books and throughout the night's conversation was the transformative power of education and reading. For Justice Sotomayor, reading in her local library as a child, and later through higher education, was her key to success.
Another theme throughout the night was the importance of representation. "You can't be what you can't see," said Justice Sotomayor whose book is perhaps the first time many Latinos in the audience saw someone who looked like them in a picture book. Representation matters, representation matters, representation matters.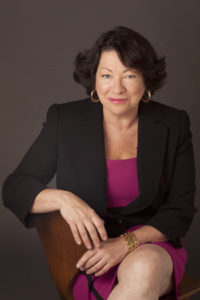 Justice Sotomayor was introduced by Wendy Perez, an 8th grader participating in Latinas Leading Tomorrow, a nonprofit that addresses the growing needs of young, first generation, college-bound Latinas by exposing them to Latina professionals who can serve as role models. The importance of fostering the next generation of Latinos was clearly visible in the structure and organization of the event; the event partners include the Eva Longoria Foundation, the Cisneros Hispanic Leadership Institute, D&P Creative Strategies, and Freemind Beauty Productions.
Justice Sotomayor walked among the audience as children from across the DMV asked her questions. Does she like ice cream, asked a pre-schooler. Yes, but not mint chocolate chip.
Young audience are always more intuitive and observant than we give them credit for. When asked (by a ten year old) how young people can be more involved in a political process that is driven by much older politicians, Justice Sotomayor came back to her theme of reading and education.
"You can't have a voice unless it's an informed voice."
She urged young people to educate themselves about government, about the issues, and speak openly with parents and other voters. Equally important, she emphasized the need for greater participation by young voters and called for someone in the audience to join her on the Supreme Court. 
Hearing the inspirational words of Supreme Court Justice Sonia Sotomayor set the right tone for Women's History Month, and I look forward to celebrating other great achievements by women over the next four weeks.
Final Grade: A