Yes, you can make music with that.
2 min read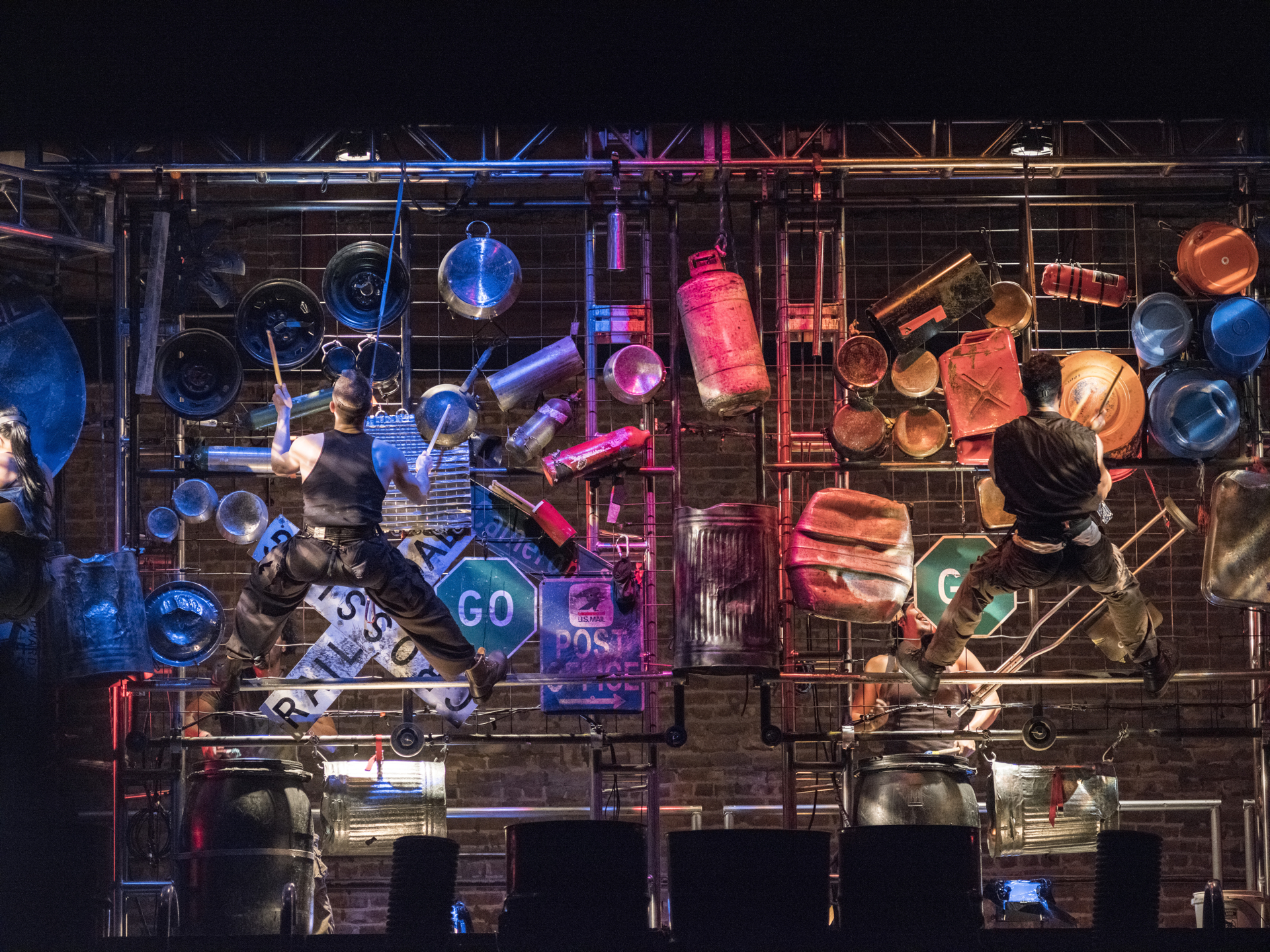 STOMP, a New York and London-based percussive dance troupe, uses everyday objects, literally including the kitchen sink, to create harmony, melody, and comedy. The bangs of broomsticks, swishes of sand, and clangs of cans are transformed into complex syncopated rhythms that rival full symphony orchestras. The beats ranged from so loud that you could feel them in your chest to subtle clicks of lighters that had the audience holding their breath.
Their dance style fuses capoeira, dandiya ras, taiko drumming, gumboot, step, and more world dances into something that is so uniquely New York. The dancers are pure muscle and stamina, banging out rhythms with every limb possible.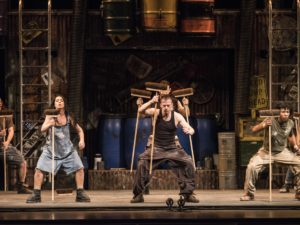 For a show with no dialogue (the performers make Sims like noises and grunts at times), the storytelling and comedic interludes were well developed and clear. In the opening set, a dancer brought a mop to what was clearly a broom sequence. A separate dancer was clearly the comedic underdog of the whole show, often getting relegated to the smaller version of whatever object was the set's instrument – in reality he served an integral role of strategically and acrobatically bringing new props on to the stage (during the times that he wasn't dancing and showcasing his own musical prowess).
STOMP is the brainchild of Luke Cresswell and Steve McNicholas, and it's no surprise that this much absurd ingenuity came from a duo who first collaborated together as members of a street band called Pookiesnackenburger. This Washington, DC performance is part of their 25th Anniversary Tour and their long lasting global success can be attributed to their captivating rhythms and innovative use of traditionally mundane objects.
I'm giving STOMP an A-, because although I was enthralled during the performance and couldn't stop laughing at the "visual comedy," it didn't have that stick with you-ness that you feel the next day from a really powerful show.
Run time: 105 minutes with no intermission.
STOMP is only at the National Theatre through Sunday, April 28 and you can find more information and get your tickets here. If you miss them in DC, catch them in New York City.
Final Grade: A-