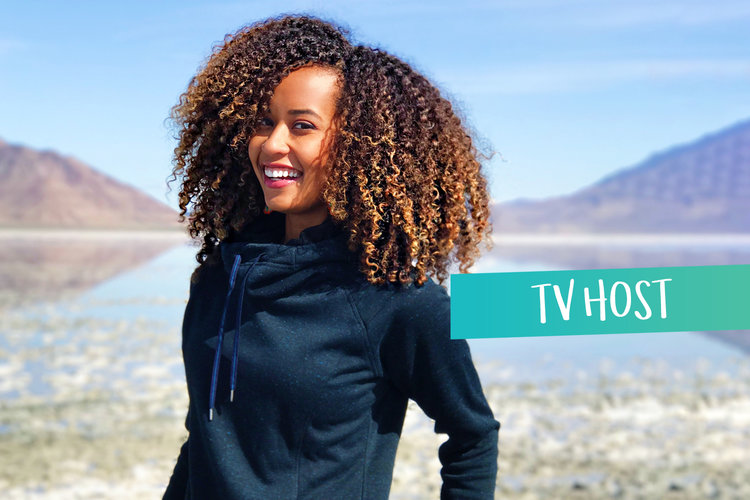 Xploration Station TV Host and Ocean Explorer Danni Washington will be emceeing and performing at the 5th USA Science & Engineering Festival Expo, presented by Lockheed Martin.  Designed to inspire the next generation of inventors, creators and innovators, the Festival is a free, family-friendly expo taking place April 7 and 8 at the Walter E. Washington Convention Center in Washington, D.C. that allows kids and adults to participate in thousands of exhibits, experiments, and stage shows.
"Our nation's future relies on encouraging more kids to go into STEM careers. By hosting the nation's largest science festival, we are hoping to capture their imaginations by introducing them to STEM innovators and superstars and by engaging them in hands-on projects to illustrate that STEM can really take them anywhere they want to go," Marc Schulman, Festival Executive Director.
The Festival features science celebrities, explorers, astronauts, physicists, inventors, and experts in fields like oceanography, climatology, robotics, medical research, neuroscience, space exploration, artificial intelligence, and more.  Stage shows and other participating celebrities include:
Explosive Science with Dr. Kate Biberdorf
World Champion of Magic and Science Curator Jason Latimer
America's Science Teacher Steve Spangler
NASA Astronaut Jessica Meir
Tyraine Ragsdale (a.k.a. Grand Hank)—Presents the Superpowers of Hip Hop
Science Cheerleaders
Mathemagician Art Benjamin—Performs rapid mental calculations faster than a calculator
Mr. Freeze of Fermilab—Demonstrates cryogenics fun properties
Stunt Scientist Steve Wolf—Talks about Hollywood stunts in Spider-Man and other movies
3M Visiting Wizards—Performs mind-boggling demonstrations
The Franklin Institute's Science Showdown
Prismatic's Science Laser Spectacular show
Educator Darryl Lee Baynes—Performs his high energy STEM "Edu-Tainment" Show
USDA Takes Flight: Woodsy Owl, Drones and More!
Abbott's Girls in Stem: Changing the Belle Curve
ASIMO—Honda's humanoid robot that interacts with people on the Honda booth stage
The Festival Expo, which takes place at the Walter E. Washington Convention Center in DC on April 7 from 10am-6pm and 8th from 10am-4pm, is the grand finale of the Festival's year-long science celebration.  Taking over the entire convention center, the Festival Expo features over 3,000 hands-on activities showcasing how STEM Can Take You into the deep blue, into cyberspace, inside the human body, into nature, into outer space and beyond!  In all, the Festival expects to draw more than 350,000 people.
Founded by serial entrepreneur Larry Bock and Lockheed Martin executives to address the severe shortage in science and tech talent, the USA Science & Engineering Festival is the nation's largest science festival and was developed to ignite the next generation's interest in pursuing careers in science and engineering.
The Festival is free but pre-registration is required. To learn more, visit usasciencefestival.org.