St. Lenox Ten Songs of Memory and Hope
2 min read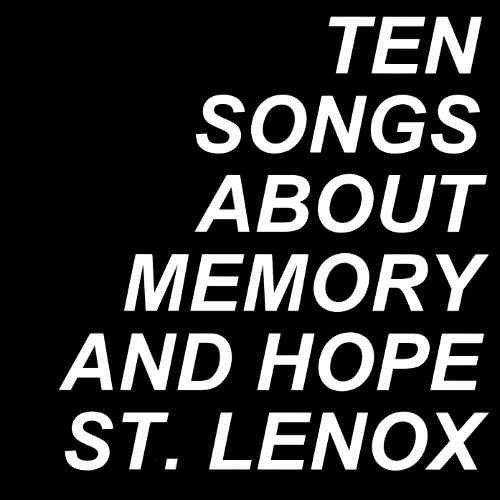 Hailing from Columbus, OH, indie-pop group St. Lenox's debut album "Ten Songs of Memory and Hope" waxes nostalgic of youth, the 90's and what made the decade so awesome. Lead by Andrew Choi, St. Lenox brings us an awesome album that reminds us of all the fads and experiences of the 90's we have long since forgotten.
St. Lenox takes us back with "I Still Dream of the 90's", where he reminds us of the days of "Crystal Pepsi and mix tapes". "Pop Song 2012" has a rhythmic drum beat and soft slow strings. Combined with the powerful vocals, this song is a sweet song the fans will be able to enjoy on a peaceful day. "Just Friends" has a soft and beautiful opening and softly played drums in the background. "To Be Young Again" takes us back once again to the days of our youth and wows the new generation with the lyrics "This is how we did it in the mid 90's". "Map of the World" has the sweet and soft sounds of the piano throughout the song along with the soulful vocals of the lead singer.
"You're Not Here" starts out with smooth and strong vocals accompanied by the soft keys of a keyboard. "That Old Time Religion" is a mix of rock and rhythm and blues. The energetic drum beat and guitar solo in between lyrics make this song an awesome song to dance to. "Bitter Pill" is a sweetly played tune with a slow drum beat and soft keys. "The Greyhound Bus Song" has us embarking on a musical road trip to Mississippi and Alabama. "It's Better Than That" ends the album with a pop-jazz feel that gives a hopeful message.
"Ten Songs of Memory and Hope" is the perfect title for this album. St. Lenox takes us on a journey to reminisce about their youth and the amazing and fun experiences they had in the early to mid 1990's, as well as bringing back memories the rest of us had. Like St. Lenox, I remember drinking Crystal Pepsi and recording mix tapes. "Ten Songs of Memory and Hope" is a walk down memory lane that everyone will want to take.
Final Grade: A