"Small Doses" of Black Girl Magic
2 min read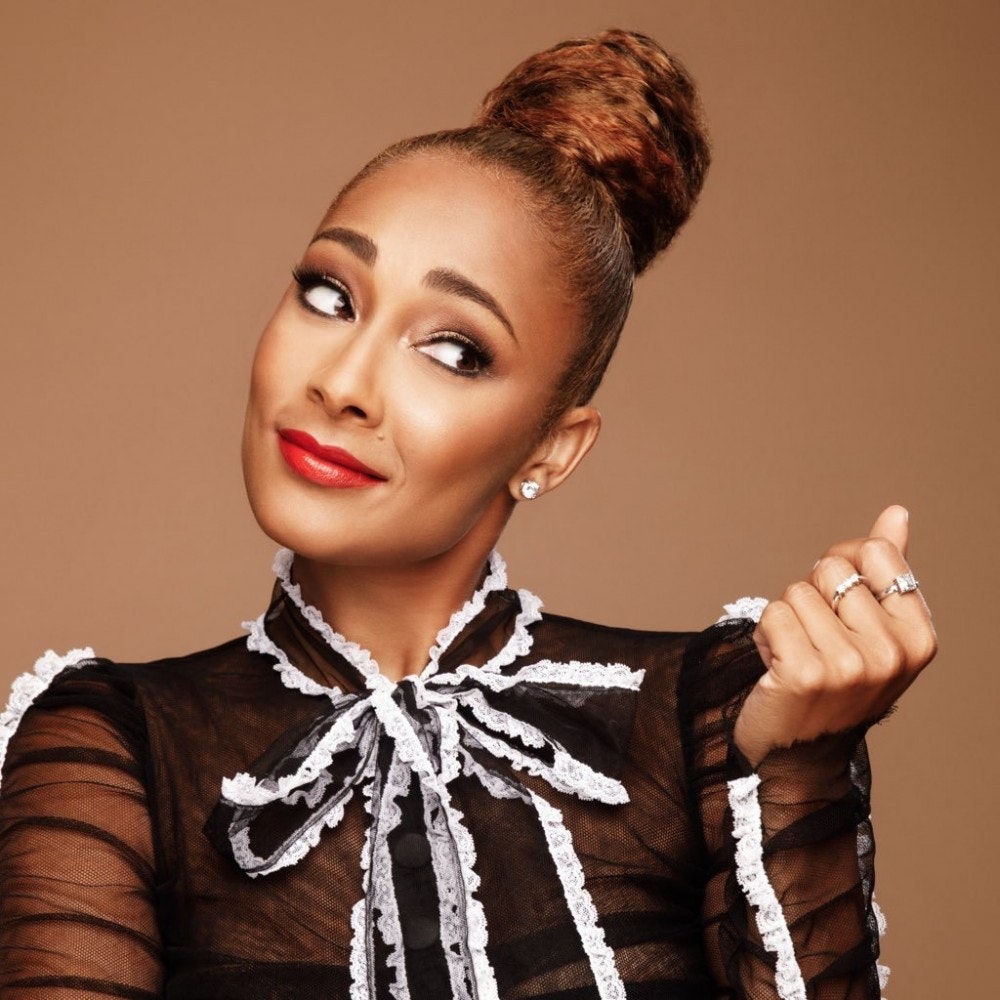 Ms. Amanda Seales has come a long way since her debut as Dionne on the downhome sitcom "My Brother and Me". Now you can catch her on Insecure slaying the game as "Tiffany Dubois" or a Pre Emmy yacht party with Issa Rae and Traci Ellis Ross that we all wished were had attended, that is not all she is up to. She's a black woman, we are multifaceted triple threats, she recently partnered with ICM and makes time for her regularly scheduled podcast "Small Doses" where she is serving up the no filtered intellectual comedy, so if u don't want to hear words like pussy, black empowerment, and sweet potatoes pie d**k, it's not for you, your loss, more for us!
I love starting my morning off with yoga, and Amanda's "Small Doses" podcast in the background, you know they say laughter is the best medicine and I make sure to get my "small dose" badda bing! lol. She covers topics all the way from great sex to dealing with anxiety. She creates a platform where you literally feel like she's one of your girls out having brunch or at happy hour chronicling black singlehood, but it's a sincerity and transparency that further invites us into her unique comedic lair.
Amanda gives zero fucks, she will call you out on Instagram about colorism and tell you to leave that man who is creating toxic energy in your life sis, but it's all out of love, with a degree in African American studies, she is fully immersed in uplifting the black community, elevation, and the glow up. In one of her podcast episodes, she discusses how Black people are expected to only know about "black things" and the world often forgets the wide range of intellectual capacity that the Black people possess, #levelup, be informed, know more, be more, do more! She makes sure to back that up in every podcast episode by making witty references to a vast and wide range of timely topics.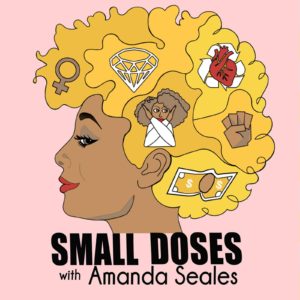 Get your "Small Doses" on people! and let your day be rearranged by this incredible storyteller who dares to make you laugh, take a look at yourself in the mirror, and challenge you to pour out a little love, and because it's one life to live, TURN UP!