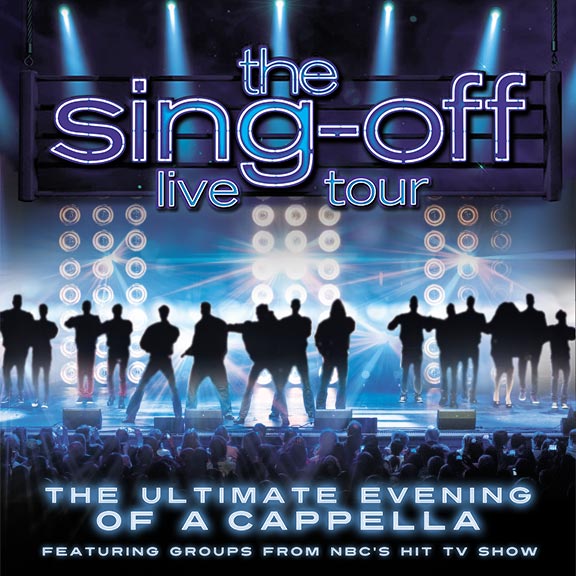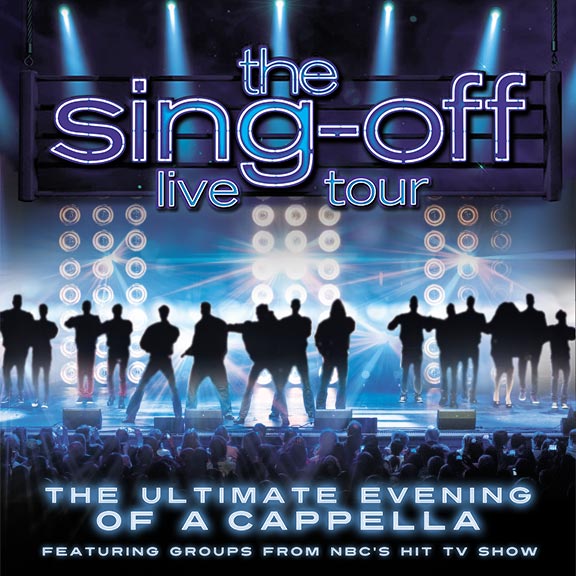 NBC's hit show; "The Sing-Off" comes from our TVs into real life and onto a stage near you. If you want quality entertainment for either a group outing, a date night, or family night this is the ticket to buy. The producers have put together some of the favorite acts in a spectacular revue.
Traces of Blue opened this leg of the tour (as the group from Howard University) with their newest single "I Feel Good". They also performed some phenomenal covers. I especially loved their version of "Human Nature".
The transitions from group to group are excellent. The winners of Season 5, the Vanderbilt Melodores, had a member join them, who wasn't able to perform on the show. Phillip Kim rejoined the gang and sang a glorious lead on "Trumpets".
The Exchange has some really tight harmonies and a beat boxer who holds it down like a champ. Aside from their respective parts, these guys are all fully capable of producing a glorious five-part harmony on "Georgia".
Their new CD is twofer set called, Pursuit. It encompasses originals and covers.
The groups also merge and join forces to perform bits and skits, with much hilarity. The choreography throughout the show is stellar, thanks to expert choreographer, Kristen Denehy.
Voice Play has a lot of personality thrown into their set. As they performed an infomercial style skit and "Let It Go".
Honestly, there shouldn't be a vacant seat in this house! These groups are beyond talented and when you stop to think that every sound you are hearing is from their mouths, it just blows you away.
Street Corner Symphony is a force to be reckoned with and proves their star status with a killer, "Down On The Corner" and original "Voodoo". Fantastic song!!
This is really my favorite type of show. You are getting fantabulous performers, singing, great dance moves, all hits, and even some comedy thrown in for good *measure and to keep it lively. < *See what I did there!
Make this a must-see on your list!
For more info, each group is available to be liked or followed on every version of social media, including, but not limited to, Facebook, Twitter, YouTube…oh for heavens sake, just Google them!!
For tour tickets, go to www.thesingofftour.com
Future performances at the Warner Theatre, www.warnertheatredc.com