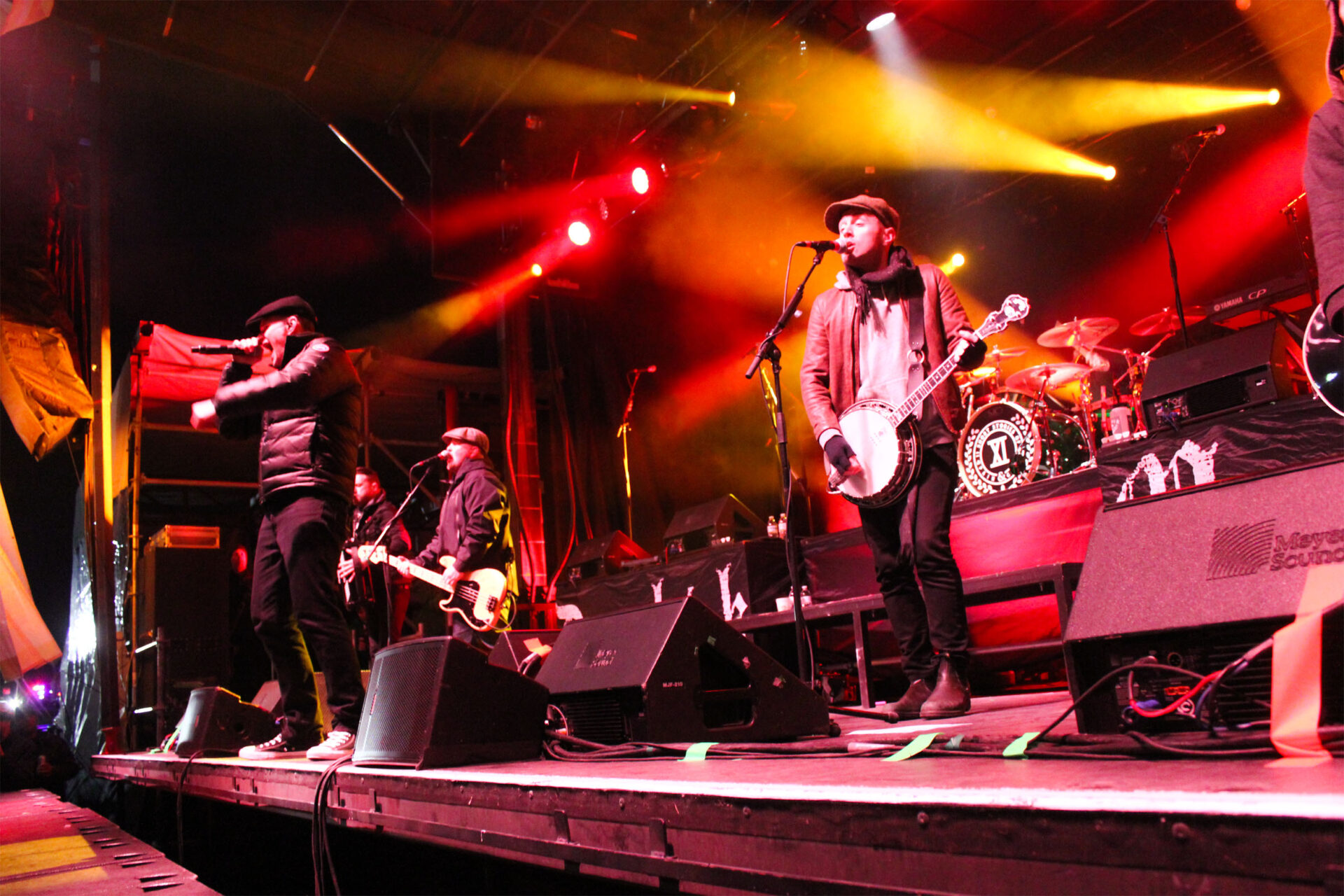 It's that time of year. The holiday where you let loose your inhibitions and wear green and gold all in the name of Saint Patrick. Much more fun that any parade the annual Shamrock Fest is a Washington D.C. tradition. Going 18 years strong it features the best in Irish rock and Celtic sounds. These year festival mainstays the Dropkick Murphy's headlined. Other acts included House of Pain, Carbon Leaf, Go Go Gadjet and Coolio. Yes, I said Coolio. The one and only Coolio.
Now I know Shamrock Fest is infamous for the weather being less than ideal conditions. After the sun set the temperature with wind chill fell into the low 20's. Not that the day was completely ruined but it would have been so much better if it wasn't so (expletive deleted) cold!
As cold as it was people still came in droves undeterred. By the looks on their faces, you would think it was a bright n sunny 70-degree day. That's what the best thing about this festival is. The people. It's hard not to have fun when you have this type of atmosphere. People drinking, dancing, laughing, playing over-sized Jenga, and all dressed in ridiculous outfits. You get random hugs from complete strangers and everybody wants their picture taken. So with that said it's hard to keep this bunch down.
Unlike the weather, the acts are what remain constant. The complete line-up included the Dropkick Murphy's, House of Pain, Coolio, Carbon Leaf, Street Dogs, Go Go Gadjet, The Fighting Jameson's, The Narrowbacks, The Interrupters, Blood or Whiskey, Jeff From Accounting, The Muckers, Bastard Bearded Irishmen, The Gobshites, Galic Mishap, DJ 2Nutz, Pat Premier, Rene, Clinton Mathews, Chris Styles, DJ Ri5e, DJ Bobby Hash, EPX, DJ Josh, DJ Big C, and DJ Octane. A lot of familiar acts dominated the set times. Most no stranger to the Shamrock stage. It's part of the lure that is Shamrock Fest. It's like partying with old friends.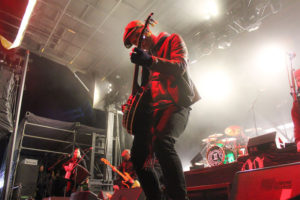 I only think it's right that the Dropkick Murphy's headlined this year's festival. They're familiar with the setting. Dropkick Murphy's bring a fast and furious dropkick you on the seat of your pants rock n roll but also incorporate bagpipes, accordion, banjo, mandolin. It's a really fun sound. They played a lot of songs off their latest album 11 Short Stories of Pain & Glory. Songs like The Lonesome Boatman, Blood, Paying My Way, First Class Loser, Until the Next Time. They also played songs off Signed and Sealed in Blood and The Warrior's Code. My favorite was a Rogers & Hammerstein cover "You'll Never Walk Alone." The Dropkick Murphy's put on an awesome performance. They've helped build these festival grounds into the venue it is today. A raucous St. Patty's day celebration.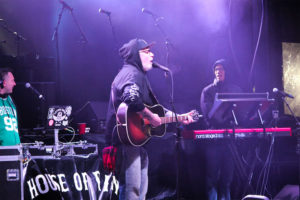 House of Pain also put on a great show. Just the thought of seeing House of Pain at Shamrock Fest. You knew they were going to play Shamrocks and Shenanigans. Everlast did an awesome Johnny Cash cover "Folsom Prison Blues." He followed it up with "What It's Like." That song always gives me a moment of introspect. It was just cool seeing House of Pain for St. Paddy's Day. DJ Lethal's infamous House of Pain Boston Celtics jersey says it all.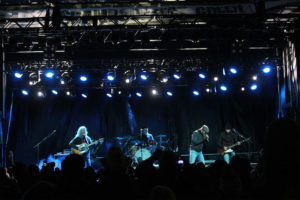 Carbon Leaf gets the nod for putting on the most traditional Irish celebration. They're a really fun band. It's whiskey drinking music! How can it not be with songs like "Bloody Good Bar Fight Song," and "Rocky Road to Dublin." I really liked singer Barry Privett on the penny whistle. It really created a traditional Irish sound that filled the air. It felt good to hear. Carbon Leaf definitely puts on a great show.
Who doesn't get the nod for putting on a good performance? Coolio, that's who. It think it's time for Coolio to hang em' up. The one good thing about his performance was that he had an actual band. They sounded good they weren't the problem. I guess I was expecting more. Coolio just kept repeating himself over and over again in a raspy, muffled voice. He looked like he didn't want to be performing. He was the last performer to go on, most people were heading towards the exit gates.
On a quick note, the electric tent was a nice place to stay warm. The DJ's kept the music going and it was a party. A lot of jumping, screaming and hands in the air. It was tough making any sense of what was going on. It was just a good time.
Another Shamrock Fest in the books. Looking forward to next year, already.