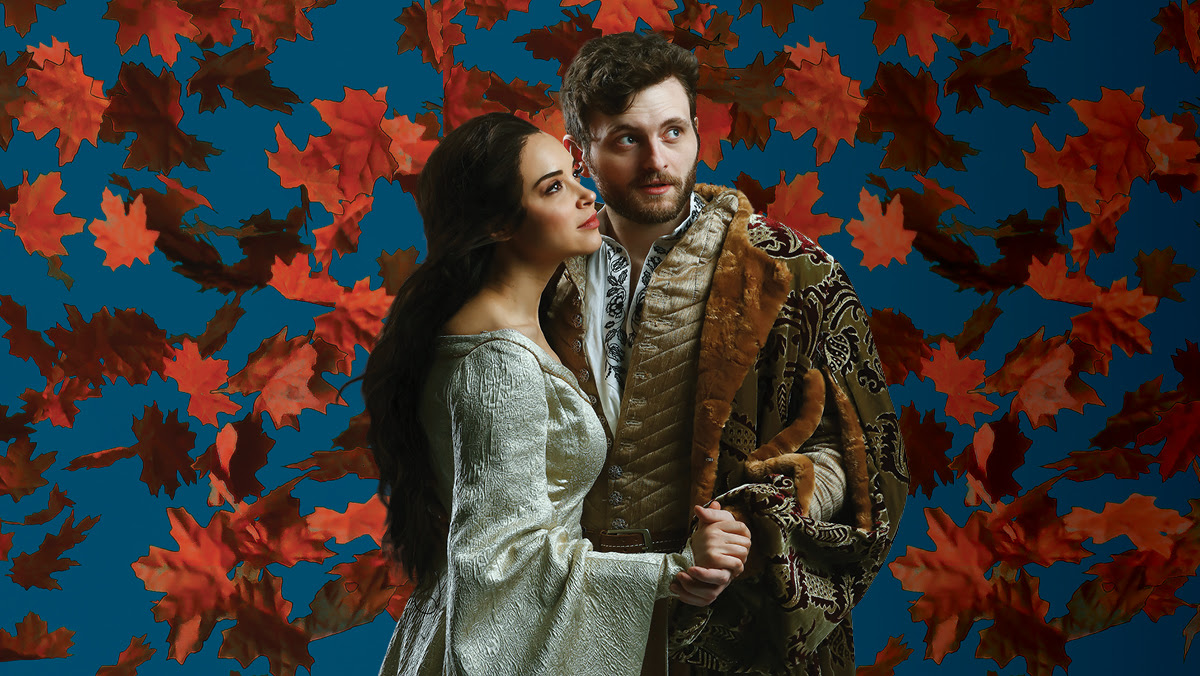 Following its overwhelming success and the high demand for tickets the Shakespeare Theatre Company announces an extension of Lerner and Loewe's much-beloved musical Camelot. The production directed by Alan Paul will now play through July 8, 2018, at Sidney Harman Hall (610 F Street NW).
The productions soaring popularity and demand for tickets provided STC with its biggest sales day of a main stage show in its history, beating the previous record – King Lear starring Stacey Keach in 2009, by more than 25%.
Featuring STC Affiliated Artists Ted van Griethuysen (Merlyn), Floyd King (King Pellinore), Ken Clark (King Arthur), Nick Fitzer (Lancelot du Lac) and Grammy Award-nominee Alexandra Silber (Guenevere), Camelot depicts the powerful love triangle between King Arthur, his Queen, Guenevere, and the knight Lancelot. It also tells a strikingly familiar tale of a leader's integrity, courage and empathy—a chronicle of the struggle for civilization and goodness in a world accustomed to violence and hate, and a hymn to an era of leadership that upheld idealism and championed the potential of humankind.
"The tale of King Arthur is intriguing no matter what age you are," said Alan Paul. "It's about the birth of enlightened government, love, honor and the ideals of chivalry. I'm excited to introduce this musical to a new generation."
"I'm thrilled that Camelot has opened to critical acclaim and captivated audiences." said STC Executive Director Chris Jennings. "Alan Paul's production not only charms audiences nostalgic for an old fashioned musical but also delights new, younger audiences who are experiencing Lerner and Loewe's magical score for the first time; they're seeing the tale of King Arthur through a modern lens and realize it's still relevant. It's a wonderful end to a highly successful season".
New extension performances will be:
Friday, July 6 at 8pm
Sat, July 7 at 2pm and 8pm
Sunday, July 8 at 2pm
TICKETS: http://www.shakespearetheatre.org/events/camelot-17-18/ or call the Box Office: 202.547.1122.Group and discount tickets available Musicals at the Shakespeare Theatre Company are made possible by the Beech Street Foundation. The Restaurant Partner for Camelot is La Tasca.