SFJAZZ Collective takes on the King of Pop at Strathmore 4/27
2 min read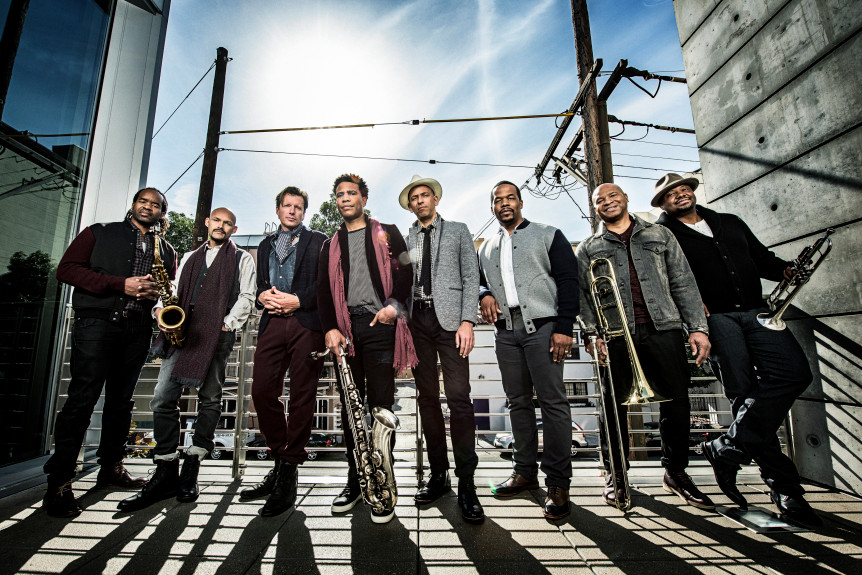 The eight-member all-star ensemble SFJAZZ Collective pays tribute to the undisputed King of Pop, Michael Jackson and performs their own compositions at the Music Center at Strathmore on Wednesday, April 27, 2016 at 8 p.m. The group, including Baltimore native, vibraphonist Warren Wolf, will perform arrangements of "The Love You Save," "Rock With You," "Smooth Criminal," "Thriller," and "Don't Stop 'Til You Get Enough," among others. Says The New York Times: "You can propose various definitions for what this band represents, but it's a superbrain for what serious jazz sounds like now." For more information or to purchase tickets, call (301) 581-5100 or visit www.strathmore.org.
Launched in 2004 by SFJAZZ with members from Puerto Rico, New York, Venezuela, Philadelphia, New Zealand, and Israel, the Collective's multi-cultural lineup mirrors the explosion of jazz talent around the globe. The Collective has been praised for its innovative approach to repertoire. Each year, the ensemble performs a new list of compositions by a modern master and new pieces by the Collective members. Through this pioneering approach, simultaneously honoring music history while championing music's up-to-the-minute directions, the Collective embodies the essence of jazz as a living, ever-relevant art form.
The Collective's first and only studio album, Wonder: The Songs of Stevie Wonder, won Outstanding Jazz Album at the 45th Annual NAACP Image Awards in 2014.
Strathmore Presents:
SFJAZZ Collective:
The Music of Michael Jackson and Original Compositions
Wednesday, April 27, 2016
8pm
Tickets $20-$75
Music Center at Strathmore
5301 Tuckerman Lane
North Bethesda, MD 20852
For additional information or to purchase tickets, visit www.strathmore.org or call (301) 581-5100.