Second City's Chris Redd & Maria Randazzo
5 min read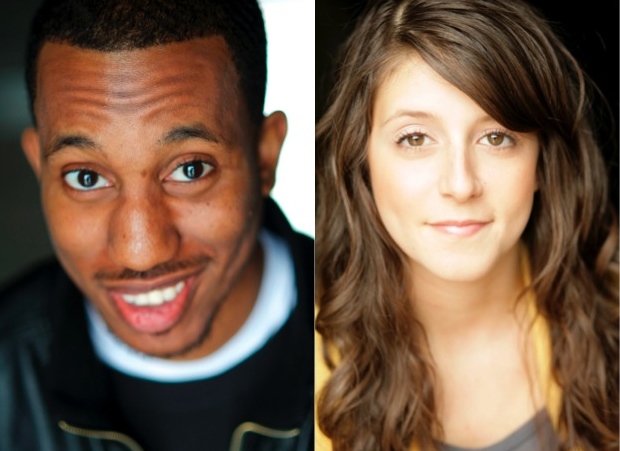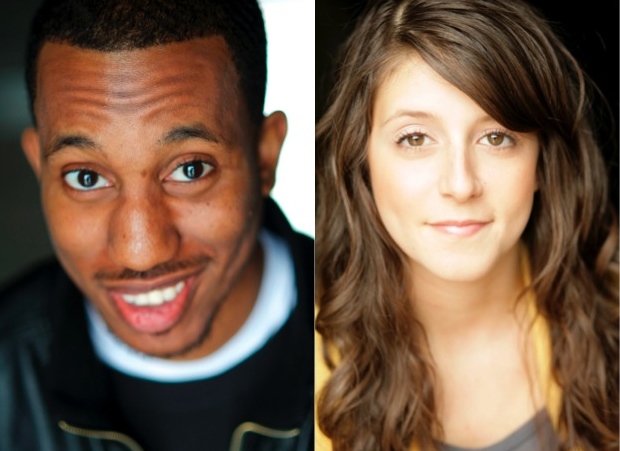 As you know the holiday season has begun and what better way to ring in the holiday season than to make people laugh. I am here with two of the performers of the Second City comedy troupe and they will be performing in the Nutcracking Revue at the Arlington Cinema 'N' Drafthouse over the next few weekends in December. Today, I am talking to Chris Redd & Maria Randazzo.
For those who never heard of the Nutcracking Revue, tell us what's it all about?
MR: It's a holiday comedy revue. Basically, the audience is going to see a variety of scenes that are about family dynamics, songs and dancing. It's sketch comedy with a holiday twist. So you can expect the unexpected. There's also improv that involves the audience.
And you cover all the holidays or specific ones?
MR: All holidays. We're a non-denominational holiday revue.
How did you found about Second City?
CR: Oh, I heard about it through a commercial when I was sitting in my dark-lit basement depressed and….I saw this commercial and I was like "Man, this looks crazy. I always told jokes and I thought I was funny. So, I took a class. From there, I thought that this was it. They had me locked in, forever.
MR: I heard about Second City because I went to college in Chicago at the Loyola Univ. of Chicago. I was a theatre student and I'll go around to see the different shows in the city. That's how I got into improv and comedy. Then I found Second City to be a great place for sketch and improv.
When did you know that you were funny?
CR: Mine was when I talked myself out of a fight with someone who was bigger than me in school. I started to joke about the man's clothes. Everybody started laughing and he started laughing. I was trying to rap then but I ignore the collar, for a long time.
MR: I think it happens when you're a kid because you learn the pattern of "If I say this, I get this reaction and that elicits a feeling in you that you want again and again. I went to the theatre camp when I was in 4th grade for years up until I was in high school. The guy who wrote the plays. He's very funny and they were comedic plays for children. I just remembered being in that auditorium and hearing the laughs. It was such a thrill for me. I think being on stage and actually expericing the audience interaction is really keep me into it.
Who are your influences?
MR: Like most teenagers, I watch SNL in the 1990's – 2000's. I really like Maya Rudolph. Jimmy Fallon, Rachel Dratch, Tina Fey. So I think the SNL cats of recent years were a big influence on me. My dad was a really funny guy. When you grow up in a house where comedy is embraced and you learn to laugh things off that is a good character builder for an actor.
CR: I started doing standup first. My dad loved Richard Pryor more than anybody in the history of the world. We had all his albums. Richard taught me how to swear real early. I'm a huge fan of Chris Rock, Dave Chappelle, Redd Foxx. George Carlin is a wordsmith and amazement to me. I love Will Ferrell. I love stupid comedy. It's the thing.
MR: It's what really brings Chris and I together.
CR: We laugh at the dumbest things together. It's so firm. It's so fun.
Looking for some laughs over the holiday weekend, be sure to see the Second City Nutcracking Revue with Chris Redd, Maria Randazzo and the rest of the talented cast as they hit Arlington Cinema 'N' Drafthouse Fridays and Saturdays December 19-20 & 26-27. They have 10 shows left in their arsenal, two on Friday and three on Saturday. Tickets are $30.00 and some of the shows have SOLD OUT! To purchase tickets, click here or head to the box office at the Drafthouse!