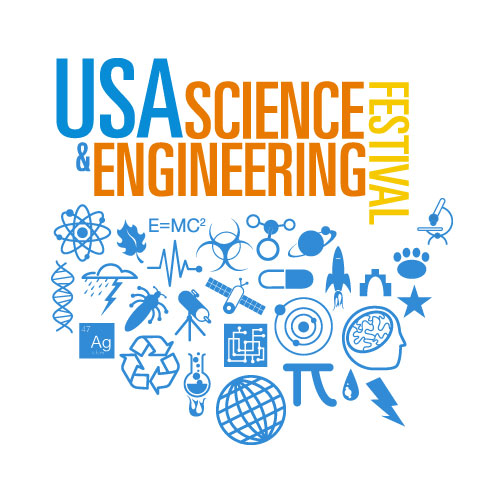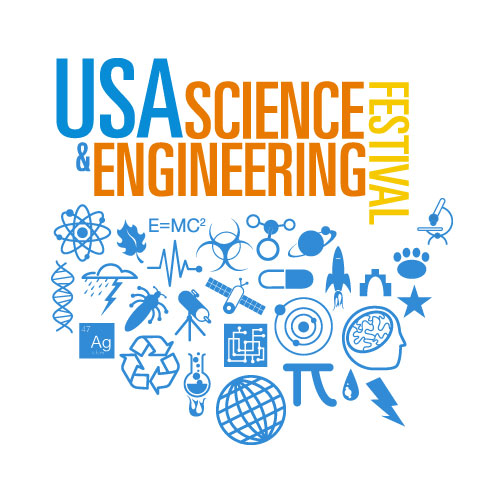 The Big Bang Theory's Wil Wheaton and Grammy Award-winning band They Might Be Giants are among an all-star line-up of science celebrities that are performing at the free 4th USA Science & Engineering Festival Expo, sponsored by Founding and Presenting Host Lockheed Martin.  Expected to draw 350,000 attendees, the Festival takes place on April 16th and 17th at the  to inspire the next generation of inventors and innovators.
"We are what we celebrate. If we want to compete better in the global economy, we need to ignite young people's interest in STEM careers.  At this national festival, we are celebrating and elevating STEM in an unbelievable way," explained Larry Bock, Festival founder.
Taking over the entire convention center, the family-friendly event allows kids and adults to participate in more than 3,000 hands-on exhibits, experiments, and incredible live performances by science celebrities, explorers, astronauts, athletes, physicists, musicians, authors, inventors, and experts in fields like cryogenics, robotics, genomics, paleontology, space exploration, 3D printing and more. The Festival also features a Career Pavilion, hosted by Booz Allen Hamilton.
In addition to Wheaton and They Might Be Giants, other featured stage show science performers and speakers include:
Sick Science's Steve Spangler
Doktor Kaboom, Science Comedian
Tyraine Ragsdale (a.k.a. Grand Hank), presents the Superpowers of Hip Hop
"Science Bob," Teacher appearing on shows like Jimmy Kimmel Live and Dr. Oz
Paleontologist Scott Sampson, Host of PBS Kids' Dinosaur Train
Ellen Stofan, NASA Chief Scientist
Erik Weihenmayer, blind adventurer who climbed Mount Everest
Science Cheerleaders
Art Benjamin, Mathemagician
Dr. William Phillips, Nobel Prize-winning Physicist
Keith Michael Johnson, Bubbleologist
Deanne Bell, Founder & CEO, Future Engineers, and Co-Host, CNBC's Make Me a Millionaire
Blair Bigelow, Business Development, Bigelow Aerospace
The Festival Expo is open to the public on April 16-17 from 10am-6pm (closes at 4pm on Sunday). The Festival kicks off on April 14thwith the X-STEM Symposium, featuring "TED-style" talks for kids by science visionaries presented by MedImmune.  In addition, "Sneak Peek Friday" hosted by Chevron takes place on April 15th to give press as well as about 50,000 students from area schools an early look at the Festival.