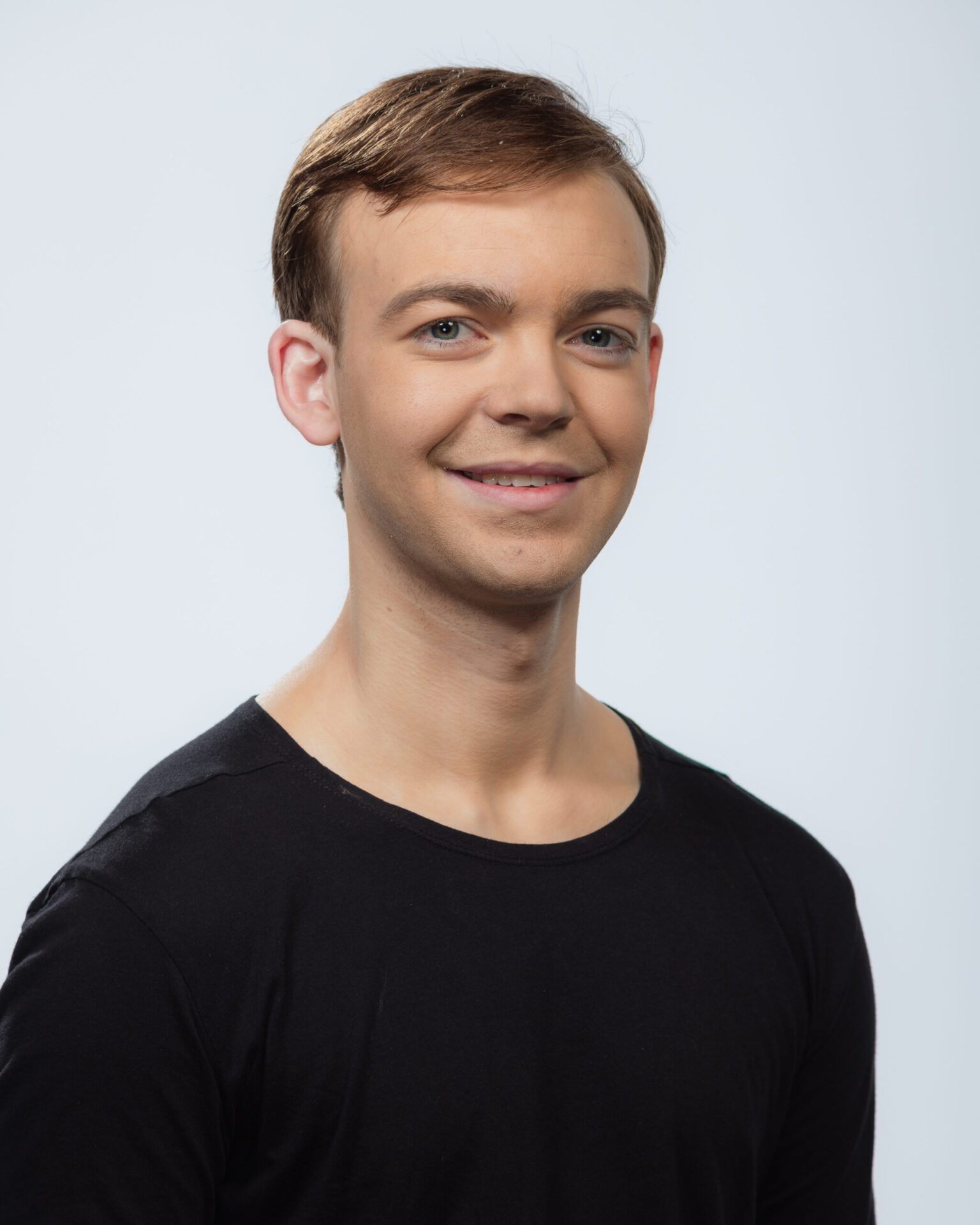 On this edition of THE INTERVUE, Disney on Ice brings its Mickey's Search Party to the EagleBank Arena in Fairfax last week and families all over the DMV got their Disney magic back!
Today, our guest is following the family line of skaters. His parents met while they were performing for Disney on Ice long ago and now he is performing as part of the tour that's traveling all across the country. Let's welcome to the INTERVUE, Ryan Santee!
How does it feel to be back on the ice?
Being back on the ice, performing in front of crowds again is amazing. COVID-19 put a lot of things into perspective and helped me realize just how much I enjoy skating and performing.
Tell us about this show and what role do you play?
Disney on Ice presents Mickey's Search Party brings the magic to guests like never before as beloved characters come to life through unexpected, never-before-seen performances. We join Mickey, Minnie, Donald, and Goofy as they embark on a search for clues to help release Tinker Bell after Captain Hook tries to capture her magic. I am fortunate enough to play the role of Kristoff from Frozen, a role that I have always wanted to play and feel like I connect really well with.
I read that your parents met while performing with DISNEY ON ICE?
Tell us all about the story My parents did indeed meet on the road while performing with Disney on Ice, my dad actually proposed to my mom on the ice during a show! To add to that, I was born while both of my parents were still touring with the show and spent about the first 6 months of my life "on the road".
How long have you been performing as a skater?
I have been skating since I was about two years old and have been performing for Disney on Ice for the last 5 years.
What is your preshow routine?
My preshow routine isn't anything super exciting, though I do always make sure I get a good warmup in before stepping onto the ice. My go to warm up exercise is usually jumping rope.
What do you enjoy the most about performing on Disney on Ice?
The thing that I enjoy most about performing on Disney on Ice is helping bring the Disney characters to life for all those that attend. It is a really big deal for kids and even parents to be able to see their favorite characters in person and it's an honor to be able to bring Disney to those that can't make the trip out to Florida or California.
When did you realize that you wanted to be a professional skater?
I think I've always known that I wanted to be a professional skater. Growing up I knew it was always something I wanted to do if I had the opportunity.
Asides from Mickey's Search Party, do you have a favorite Disney show and role that you really enjoy?
All of the shows that are currently out are so wonderful I am not sure that I could pick just one. One role that I loved playing and really connected with was Peter Pan.
Is this your first time performing in the DC Area?
This is actually my 3rd time performing DC Area and I feel like I enjoy it more and more each time I visit.
What can families expect from this show?
Families can expect to see amazing skating and acrobatics as well as some of their favorites characters from Beauty and the Beast, Moana, Toy Story, Frozen, and many more.
What advice would you give to up and coming skaters?
The biggest piece of advice that I can give to up and coming skaters is to keep working hard and stick with skating. Whether it is competing or performing professionally, skating is so much fun and can be incredibly rewarding for those that work at it.
Be sure to see Ryan as Kristoff on Disney on Ice presents Mickey's Search Party as it tours a city near you! MSP is staying in the area in Baltimore at Royal Farms Arena – playing from October 13th – 17th. Go to https://www.disneyonice.com/ to see where they will bring the party next!