Rusko, Bringing Dubstep Back To It's Roots
2 min read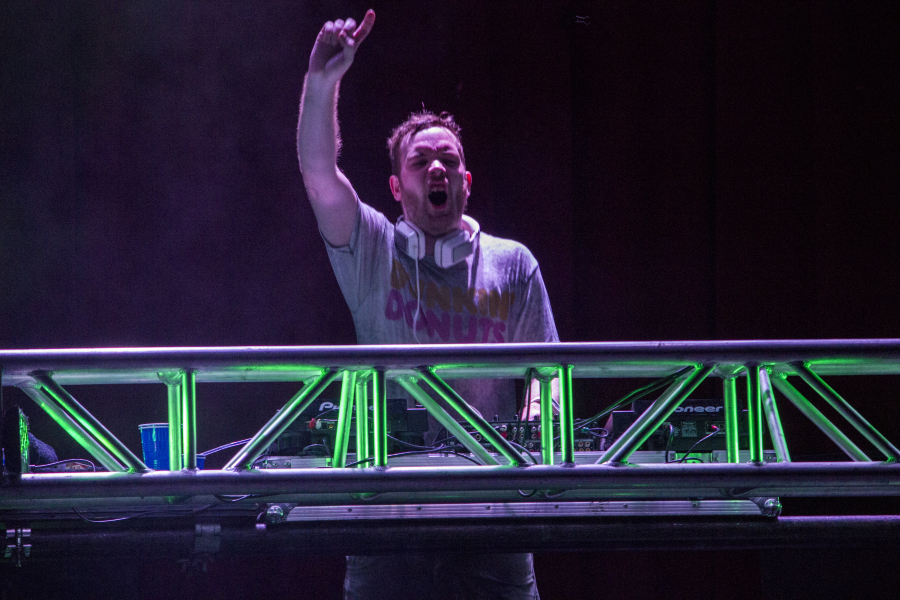 We were at The Fillmore in Silver Spring for the Lift Me Up Tour where Rusko was set to blow the stage up with MC Dynamite. In June Rusko signed with Skrillex's OWSLA label and in July released "Lift Me Up" a drum and bass EP suggesting Rusko moving in a direction taking dubstep back to its roots.
Rusko was pumping; how he gains structure with that type of attack; I don't know? His balancing levels has to be on point. He's got to know what he's doing or else he'll blow up thousands of dollars worth of speaker equipment. Props to both Rusko and the sound management team, they were able to equalized the levels to the point it was quality at maximum volume. The entire venue was rattling!
Rusko's latest album, "Lift Me Up", is drum and bass driven; it hits quick and it hits hard. The drum and bass didn't take away from how heavy the bass dropped; a dubstep quintessential. Every decent dubstep artist out there has drum and bass material. You could just call it EDM but I'm not the biggest fan of that term when describing Rusko; it's not specific enough. I'd say it sounds like jungle and dubstep; jungle step. The mix "Take Off" featuring  Jay Z is a good example of this sound and is  available for free download at ruskoonfire.com
His new album has kick and drops heavy. So, I don't know how you can't be satisfied if your a fan of dubstep. The song "Lift Me Up" does exactly as the title suggest; it lifts you up! It's hard not to get lifted with that beat! The song "Murda Sound" hits and actually sounds like it has some breaks. He played hits like "Everyday" and "Hold On" although I thought they were cut a little short. His song "Woo Boost" always makes the crowd throw em' down.
He had his hype man, MC Dynamite, on the stick. He's a much needed addition; Rusko's on the mic hype isn't the greatest and Dynamites reggae style rhymes fits the jungle beats. Rusko mixes in a large variety of reggae into his music, it's very uptempo and catchy.
The atmosphere was electric! Everybody was moving and they didn't want to stop! If you weren't moving you looked out of place! It was very easy to get caught up in the hype! It was a fun concert! He didn't go all out like he had done in his previous tours but that doesn't matter. The only thing that matters is how hard the bass hit and it was hitting.