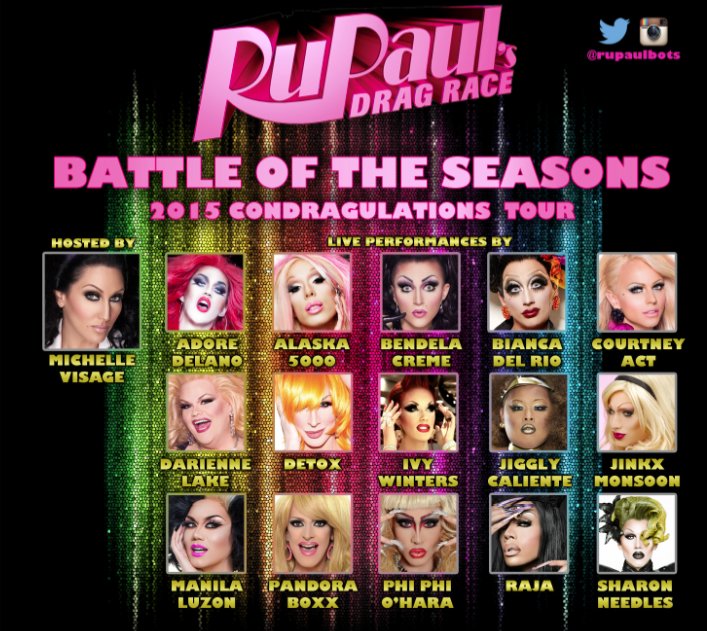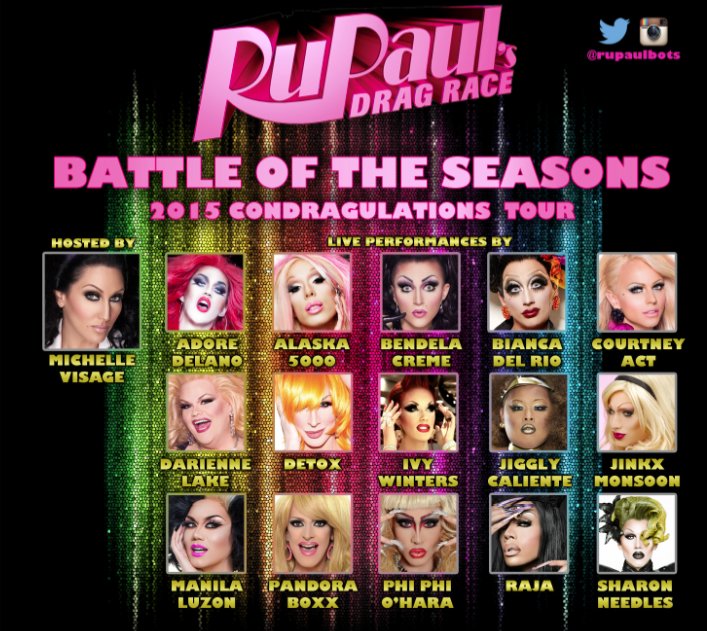 The 9:30 Club was packed full on Sunday night to see the Queens in all of their delicious glory. This was a fantastic show.

It opened with Cary Nokey, who had an amazing dancer too. Cary was hot, hot, hot in his sparkly red outfit, with Adam Lambert-esque hair and looks. Great singer too and he jammed on a gorgeous keytar. With that start to the show, I knew it would be exceedingly exciting and fun.
Each stunning lady came out to perform one by one. Ivvvvvvyyy Winters was spectacular. Jiggly Caliente was jiggly and superb. Darienne Lake was triumphant. Alaska 5000 did not disappoint and was just as great live as on Logo's top show. Bendela Creme was outrageous. My fav of the night was definitely Jinkx Monsoon. Jinkx has that timing and pizzazz that instantly made her a fan favorite and a star. Michelle Visage put her musical theatre degree and aside from emceeing, sang phenomenally! Naturally all of the ladies were amazingly breath-taking. Each skit is a full blown mini show and I could have just seen one segment and been happy.

This show is genius and whether you have seen any season of RuPaul's Drag Race on Logo or not…if you love good talent and want to get out for a night of real talent and fun, you should see this show!!
The Queens vary, but the list of who will be in the show and the tour schedule is available on www.rupaulbots.com.
For future shows at 9:30 Club, go to www.930.com