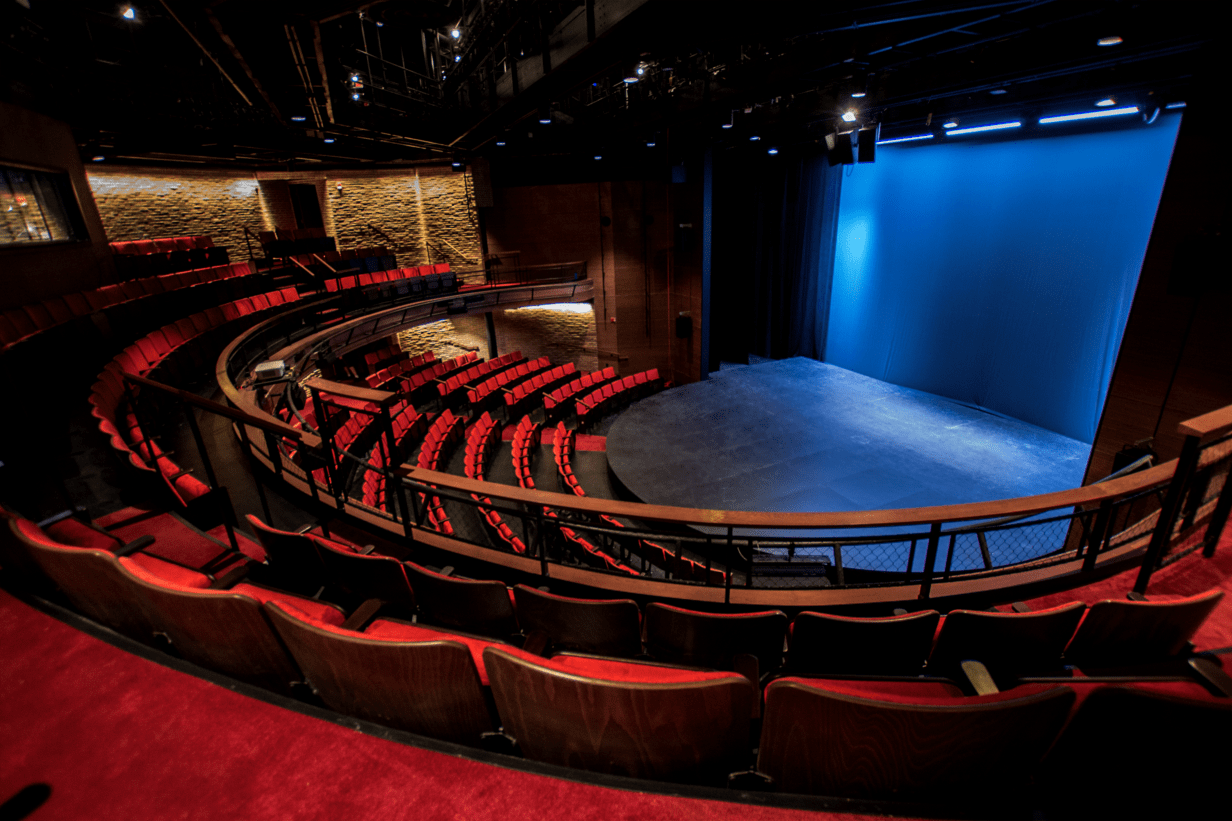 Round House Theatre and Folger Theatre will co-produce an unforgettable production of William Shakespeare's The Tempest, staged by award-winning directors Aaron Posner (The Heal, Macbeth) and Teller (of magic duo Penn & Teller fame). Featuring the music of Tom Waits and Kathleen Brennan and choreography from Matt Kent of pioneering dance troupe Pilobolus, Shakespeare's most magical romance—retold with astonishing feats of live magic—makes its regional premiere on Round House Theatre's newly renovated stage November 4 – December 27, 2020. Casting and creative team to be announced.
Folger Theatre's Artistic Producer Janet Alexander Griffin is excited for the opportunity, saying, "This co-production with our friends at Round House Theatre fulfills Folger Theatre's keen desire to work once again with Teller and Posner on another enchanting Shakespeare play. Our witches-brewed Macbeth was a memorable sell-out. Here are two of the country's greatest masters of stage illusion bringing their amazing skills, drawing on Shakespeare's genius, and creating breathtaking theatre. In this Tempest, Prospero's 'rough magic' will captivate theatre-goers from all around the DMV region."
"We are thrilled to bring this revolutionary take on The Tempest to our audiences," adds Round House Theatre's Artistic Director Ryan Rilette. "Aaron Posner's imaginative direction and Teller's world-class illusions make for a show that is truly—and quite literally—magical, and we're particularly excited to partner with Folger Theatre on this production. As we've already seen this season, Round House's newly renovated theatre empowers us to produce work at an ever-higher level of artistry. Combining that with Folger's classical expertise will make this a one-of-a-kind theatrical experience!"
PRODUCTION INFORMATION
The Tempest
by William Shakespeare
Adapted and Directed by Aaron Posner and Teller
Songs by Tom Waits and Kathleen Brennan
Choreography by Matt Kent, Pilobolus
November 4, 2020 – December 27, 2020
"You've never seen a 'Tempest' like this. Enormously entertaining…gorgeously performed." – Chicago Tribune
After twelve years marooned on a remote island with his daughter Miranda, the deposed Duke Prospero must decide between exacting revenge and procuring his freedom. Shakespeare's fantastical tale of betrayal, reconciliation, and love is part fairy tale, part romance—and all magic. In Posner and Teller's modern retelling—which premiered at American Repertory Theatre and enjoyed sold-out runs in Las Vegas, Cambridge, and Chicago—Prospero's island is transformed into a traveling tent show of trickery and amazement. Featuring acrobatic choreography by Pilobolus and the haunting songs of Tom Waits and Kathleen Brennan, this adaptation "awakens in the audience a sense of pleasurable, almost childlike wonder," says The New York Times. The Tempest makes its regional premiere at Round House Theatre, in a co-production with Folger Theatre.
DATES AND TIMES:
The Tempest runs from November 4, 2020 to December 27, 2020. Tickets will go on sale this summer. Round House Theatre and Folger Theatre subscribers can purchase tickets through subscription renewals in advance of single tickets.
WHERE:
Round House Theatre, 4545 East-West Highway in Bethesda (one block from Wisconsin Ave. and Metro's Bethesda station). For directions, parking, and public transportation info, visit RoundHouseTheatre.org/Visit-Us/