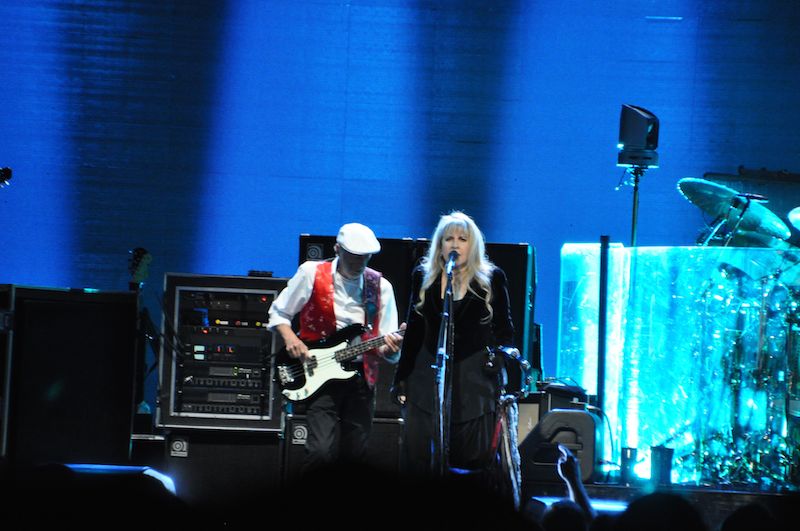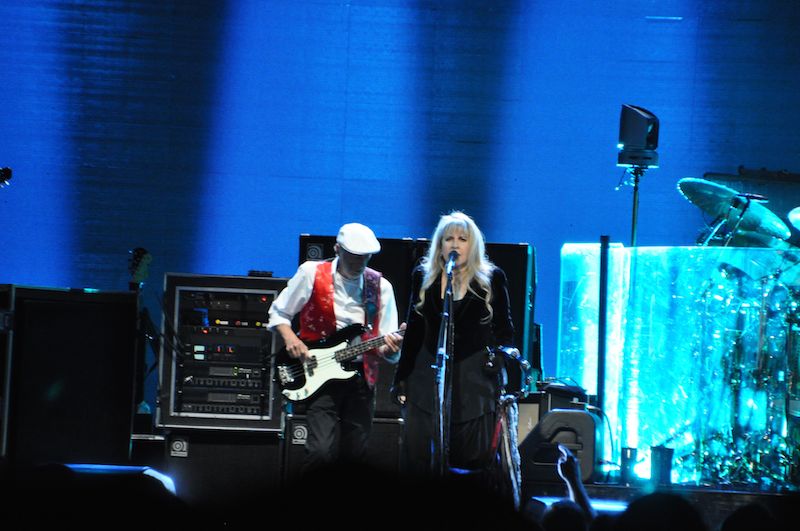 Best. Halloween. EVER!!!
I didn't freeze my parts off in a Sexy Whatever costume or listen to "Thriller" 27 times. I heard all 5 original Rock and Roll Hall of Famers of Fleetwood Mac almost rip the air apart with the most exciting show the area has seen in years!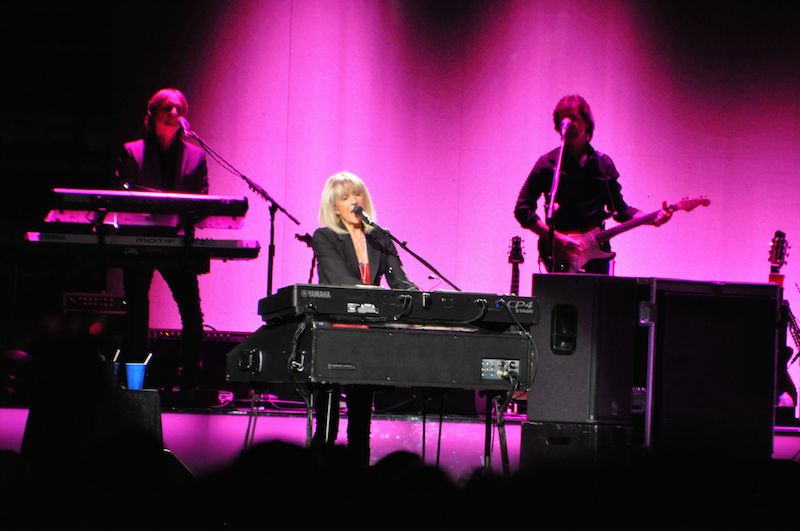 What made them more exciting than the other artists I've seen at Verizon Center, such as P!nk or Beyoncé? The return of Christine McVie!  She has not been touring with the group for 16 years, and she has been sorely missed. Stevie Nicks is certainly a force of nature, but McVie's voice is just so much warmer and more relatable than hers. We got to hear plenty of it that night in hits such as "You Make Lovin' Fun," "Everywhere" and "Say You Love Me." Many of these songs have not been performed live since the 1990s.
Stevie Nicks was predictably enchanting, and it was great to see so many people emulate her preference for glittering shawls for Halloween. She wore a gold one in a haunting rendition of "Gold Dust Woman" and all but twerked as she rocked out to the music provided by drummer Mick Fleetwood, bassist John McVie, and guitarist Lindsay Buckingham. Now Buckingham was the undisputed (and in my case, unexpected) star of the night! He was screaming and jumping around and playing the *crap* out of multiple axes the whole night. He brought out USC Trojan pride in me that I didn't know I still had when he played "Tusk" with a video of classic Song Girls and Trojan Marching Band members accompanying him. He performed "Big Love" all by himself. He came very close to smashing a guitar after bringing the packed crowd to its knees with "I'm So Afraid." I hate waste, but even I was like, "Do it!" because it was definitely a smashworthy performance.
I stayed until they played the 20th and last song in their regular set. I remember like it was yesterday when I was in high school and listened to their Greatest Hits album, the climax of which was when the entire band went nuts at the end of "Go Your Own Way." Hearing that live was so much better than that hitting repeat on that Discman!
If it sounds like I'm gushing, that's because I am, and I'm not the only one who was blown away by just the prospect of seeing such epic performers onstage together again. The concert sold out so quickly that they have already added another D.C. date! They'll be back in the area on January 30 and tickets go on sale Monday, November 10. GO. You do not want to miss a chance to experience 5 of the "Seven Wonders."