Robert Davi Talks About Upcoming Appearance at American Priority Festival and Conference
6 min read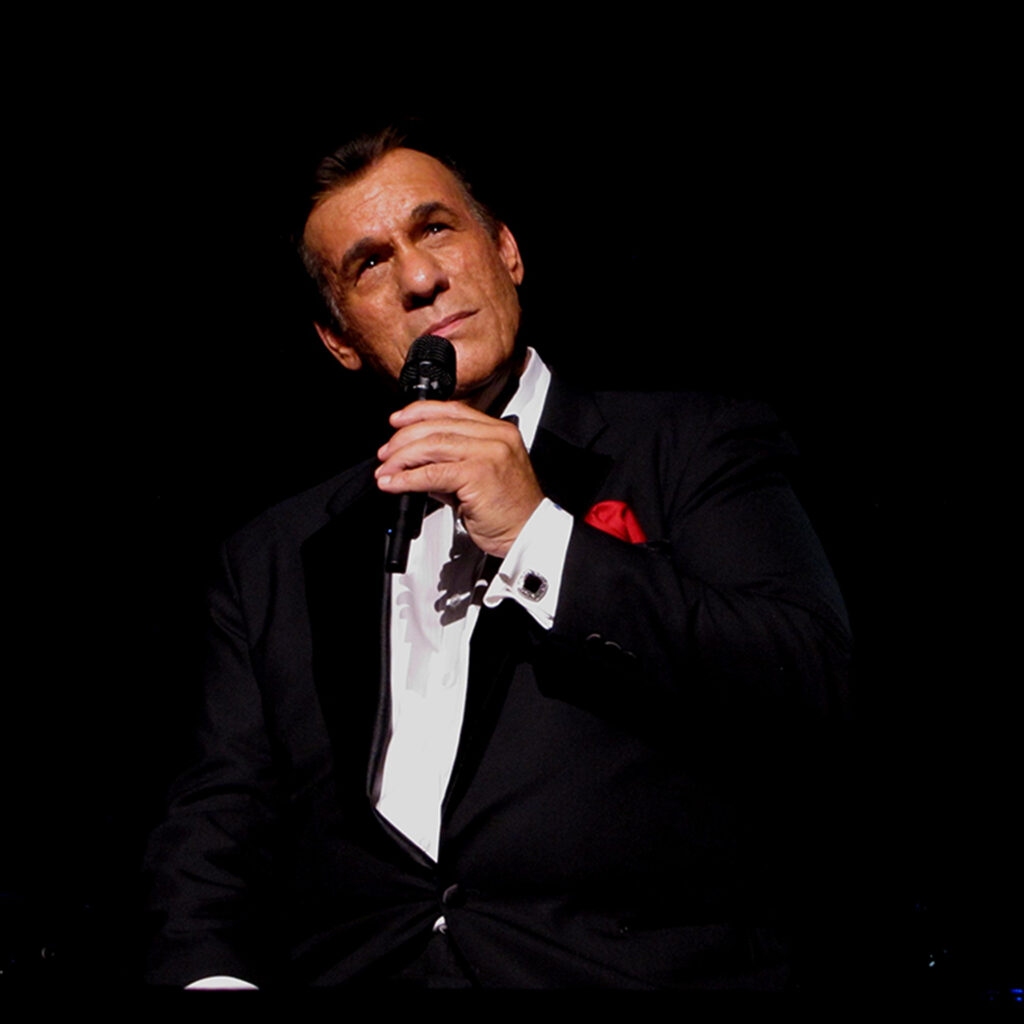 When you hear the name Robert Davi, you may think of his roles in The Goonies, Maniac Cop 2 and Profiler. Not only is he an accomplished actor, but he's also a jazz artist who released an album called Davi Sings Sinatra. Davi is set to perform at the American Priority Festival and Conference in Miami, FL in October. Recently, I had a chance to speak to Robert, and I was curious about his upcoming performance, as well as his music.
You recently performed at Hollywood in the Heartland, an event that honors American veterans. Can you tell us what that was like?
Yeah, that was very moving. When you think about twenty veterans a day committing suicide; the epidemic of homeless veterans across the country; and the lack of being able to reenter society from being in battle for many years or many tours of duty, it's very difficult for them to…let's say, re-assimilate. I don't usually use the example of a scuba do or if you're in a high altitude in a plane, and all of a sudden, if you come back too soon you get the bends, you get sick. If you get sick, it can be dangerous to your health. This is what's happening to our military. This organization brings awareness, honoring Americais veterans for the epidemic of suicide and homelessness and trying to find a solution based in communities to help reenter.
Wow. That sounds like an amazing event, and I'm glad you were apart of that to bring awareness.
Thank you.
You're set to perform at the American Priority Festival and Conference in October in Miami, FL. What can fans expect when they come to your show?
Well, October 10th is the show. It'll be at nine o'clock, at the Trump Doral in the main ballroom there. People can go onto the American Priority website and get tickets for the event. It's a discount code, which is my name, Davi, which'll get them a certain amount off of registration. It's for the whole event. There are wonderful things happening at night. There'll be a comedy evening that night, and rounding it off with my concert for the American Songbook. And my show, basically, is to unify us as a nation. The Great American Songbook, which I celebrate, a lot of the songs Frank Sinatra sung and made famous. I did my first film with Frank Sinatra in 1977. I don't know if they sent you any information on me.
They did, yes, and I found this out on your website as well.
Ok, yeah, and you can see what Quincy Jones said about me and other people. The American Songbook to me is the Shakespeare of America. It comes from the amalgam of the American experience. You have black jazz and blues artists; the Scottish, Irish, Welsh, English, American Indian, German, Norwegian, Lebanese, Danish, all people from around the world since the Revolutionary War. And then a large portion of the sons and daughters of Jewish immigrants. So, I travelled the world doing the American Songbook, because it brought us all together, and I want to unite people at this American Priority Festival through the songbook, you know?
You think of the romantic aspect of that music. In 1957, the song that won the Oscar was All The Way. In 2006, it was It's Hard Out There For a Pimp. So, you can see the difference in our culture, and sometimes I think people forget the romance towards women, put all aspects of love—or to any mate you have—and these lyrics are so beautiful, and I'm going to give a very powerful memory of this great music, not only Sinatra but Johnny Cash, Willie Nelson, Dean Martin and sing my heart out, and try to have people, through music, transform.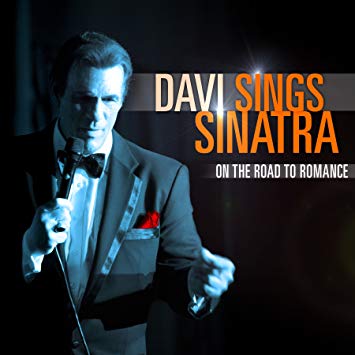 That sounds exciting, because I read that you have an album called Davi Sings Sinatra, and I'm a huge fan of Sinatra. I love his music, so it's exciting to me to hear that you're going to perform his music.
Sinatra was also a unifier. He was the first artist to come out against anti-semitism or racial bigotry, and he wouldn't perform if a black artist wasn't allowed to perform somewhere. And this was in the '40s, before it was in vogue, you know?
Wow!
Right, a lot of the stuff he was just pro, just an amazing historical figure. So, some of the reference points I make, I try to remind people of our position in today's society, and how to bring us together; how we can have differences of opinion about how we should really respect each other on the road to romance.
I like that. That's something I never thought about with Sinatra.
Yes, thank you. It was huge what he did. He was—the son—as I am—the son of immigrants, and so, the New York Times said the Italian was "lower and dirtier than the Negro." So the Italian-American—the Italian immigrant population understood the bigotry against them and to the immigrant society. He always remembered that and he was the first one to give the Italian-American a different—they weren't just cast now as gangsters in movies, but they were the romantic leads. They were the singer, and that's part of the message. We really need to be, again, romantic.
What are you most looking forward to in regards to your upcoming performance?
Well, performing for everyone, absolutely. You know, unifying everyone and bringing all the supporters and the Americans together that are in this event that are trying to…again, America first. And the greatness of America. And also, you know, honoring the respect for the presidency of the United States.
Are there any future projects you'd like to talk about?
Well, I have a new television series that's in production called Paper Empire. I'll be touring Europe in December with my music. A film comes out called Mob Town in December that I did with David Arquette. There's a few other projects, Mott Haven,and…but basically, you know, just want to promote this show and have people turn out and get touched by the music. I'm going to sing my heart out. And we have a great band, the best jazz rhythm sections of the world, as well as the rest of the players coming in locally from Florida. I'm bringing my guys from Los Angeles.
So you have a band performing with you in addition to local artists?
Yeah, my rhythm section is coming, and then you pick up local players. The horn section we'll be picking up from Miami.
For fans who want to keep up with you and your work, is there a way they can follow you on social media?
Yeah, well the website is DaviSingsSinatra.com. Then I'm on Twitter @RobertJohnDavi and @RobertDavi on Instagram.
The American Priority Festival and Conference is October 10-12, but you can catch Robert's performance on October 10that 9 PM. Purchase your tickets now at AmericanPriority.com and get ready for a memorable experience.