Rams Head Presents Todd Rundgren at Maryland Hall for the Creative Arts
3 min read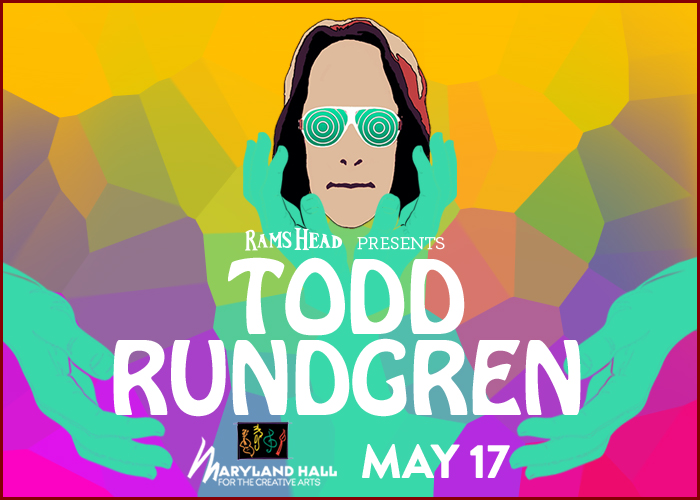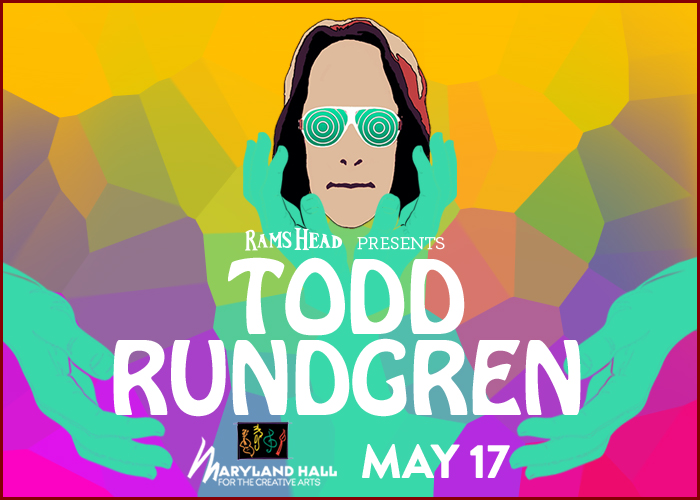 Rams Head Promotions announces Todd Rundgren on Sunday May 17that The Maryland Hall for Creative Arts in Annapolis, Md.  Tickets go on sale Friday, February 6th at 10 a.m.
This spring, Todd Rundgren will release 'Global,' the 25th studio album of his solo career. It's his first record since 2013's 'State.'
The 12 tracks on 'Global' are defined as "a contemporary fusion of styles — rock, soul and EDM — which continues the tradition of boundary-breaking works from this visionary genius."
A few days after the release of 'Global,' Rundgren will embark on a U.S. tour beginning with three nights in Park City, Utah. This includes an appearance on 'The Late Show With David Letterman' on April 27, the same day 'Global' comes out on 180-gram vinyl.
'Global' Track Listing
'Evrybody'
'Flesh & Blood'
'Rise'
'Holyland'
'Blind'
'Earth Mother'
'Global Nation'
'Soothe'
'Terra Firma'
'Fate'
'Skyscraper'
'This Island Earth'
Show Details
Todd Rundgren
Maryland Hall for the Creative Arts
Sunday, May 17, 2015
Doors 7 p.m. Show 8 p.m.
TICKETS
On Sale: Friday, February 6, 2015 at 10 a.m. Tickets Available: All Rams Head Box Offices and www.ramsheadonstage.com  (410) 268-4545