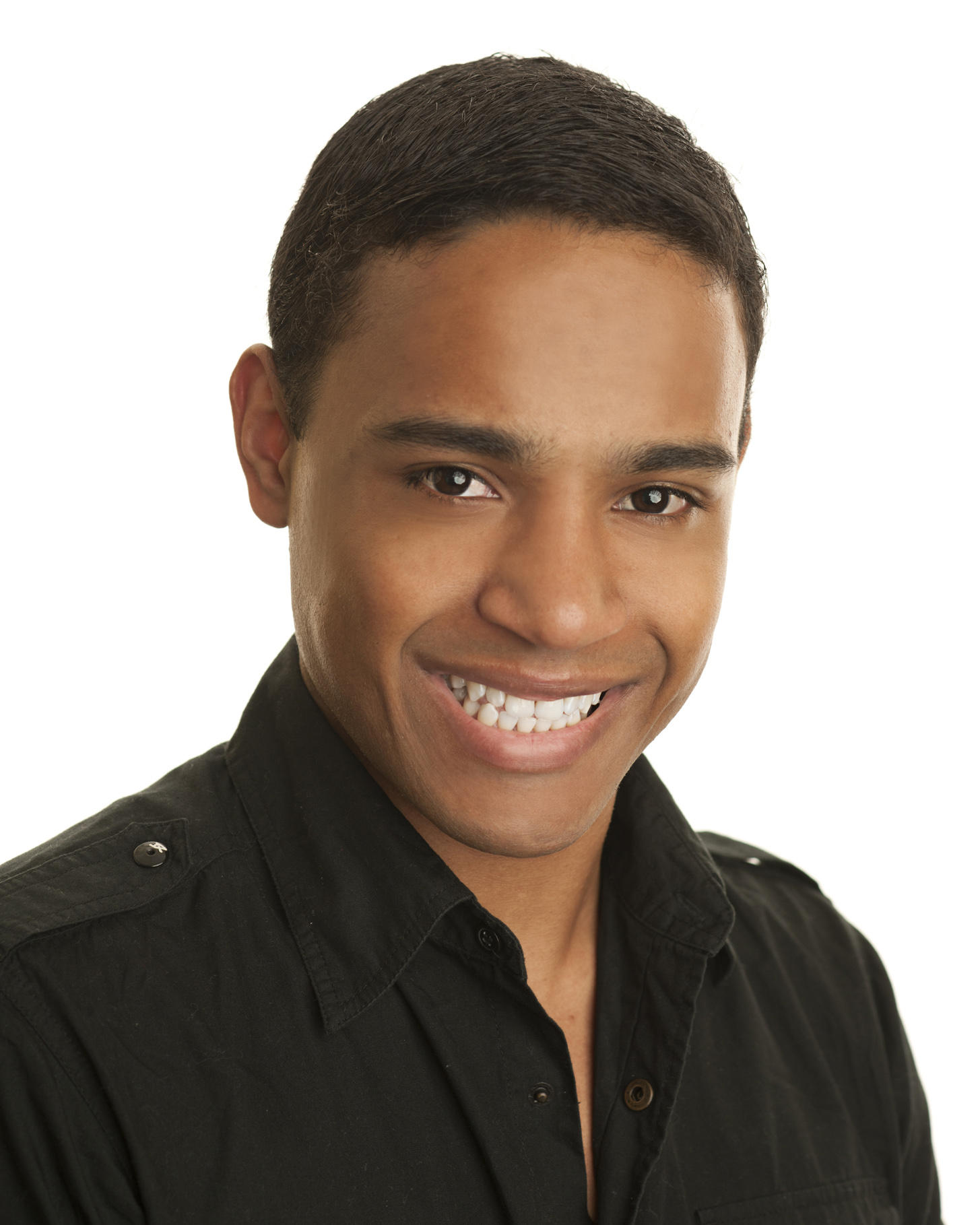 If you grew up watching Disney films, you have heard of "Disney on Ice", or you may have been to one of their shows. Now they have a new production called "Dare to Dream", which focuses on the adventures several Disney princesses, including Belle from "Belle and the Beast" and Moana from the titular film. I had a chance to speak with one of the stars of the show, Quiesto Spieringshoek about his participation in "Dare to Dream" and how he got started with "Disney on Ice".
LB: I read you began your skating career at age 11, when your best friend, Nicole Rudolph introduced you to it. What was that like for you?
QS: Well, I always thought she was skipping school. I asked her one day, "where are you going to?" and she said, "I am doing this sport" and suggested I should pop up at the rec facility. She was skating with a team at the time, so it was just private and she came over to me and said, "how do you like it?" I said, "it's different; you're gliding on ice and it looks dangerous." She said, "come next week". I came back and totally enjoyed it. I was exhilarated. I was the happiest kid on the planet. I could be myself and be free, and the rest is history.
LB: Prior to "Daring to Dream", you were part of another "Disney on Ice" production, "Worlds of Enchantment". What was your experience in that production?
QS: It was amazing. It was completely different. The amount of people I met; the first group I was working with; also, the choreography telling the story was completely opposite.  They were giving the kids a display of their favorite characters on ice. "Toy Story" was a big hit in "Worlds of Enchantment." Every time Elsa appeared, she received loud applause.
LB: What are you most looking forward to regarding your performance in "Dare to Dream"?
QS: I'm looking forward to really telling the story. It will be the first time Moana will be on the ice. They families will enjoy her quest to save her island and discover her identity along the way. It gives you six heroines who overcome challenges and inspire us to be our own hero in the story. It includes iconic songs "How Far I'll Go", "Be Our Guest", etc. It connects with the kids. I feel like the kids will be captivated and everyone will see the exquisite choreography, the powerful skating, the creative and beautiful stories we are telling. We are representing Disney and we want to give the kids the really good experience so they can say, "Wow, Mickey Mouse was right next to me!" I can say I just saw a Disneyland show giving them everything we worked hard for during rehearsal.
LB: How did you get involved with the "Disney on Ice" productions "Worlds of Enchantment" and "Dare to Dream"?
QS: I got involved with the productions by my best friend for "Dare to Dream", but I was on a break at home and I asked if there was a chance to join "Worlds of Enchantment" in Africa and there was. There was a spot available for me in "Worlds of Enchantment". There's a lot of training and choreography to learn in order for you to be put on the list, so to say. It takes time and I'm one of a hundred some, many more skaters to work with.  You have to be confident in your abilities in order to give the show of your choice. It comes down to what our feet can do.
LB: What do you hope the audience takes away from your performance?
QS: Hopefully, they'll take away the message the princess is telling. I hope they understand that each individual princess has their own story that means a lot to them. They overcame challenging times and persevered. Through all the difficult times, there's excitement and a time to sing. Singing makes you feel good. I hope they really welcome Moana into this world of Disney, just like every other princess, every other character and really get to know her because they'll find her story very fascinating; one I can resonate well to, and the audience can feel where she's coming from; her passion to see her drive and motivation.
LB: Are there any future performances we should look out for?
QS: We're performing in Fairfax. We're opening in September 29th thought 0ct. 8th. We're opening in Fairfax. Our entire schedule is on disneyonice.com.
LB: Are there any performers you would like to work with?
QS: I'm so privileged to work with those I work with now. I'm living in the moment right now, because I get to give back what I was given by my parents and coaches in my career. My purpose in life is to give back through my performances and give the kids the best show possible. It's like one big circle for me. If anyone comes around, I'll gladly work with them.
LB: I recently watched an interview you gave with Canada's "Global Morning News", and you said you always collect magnets when you travel. Do you plan to collect any when you get to Virginia?
QS: Yes, I do. Magnets are a representation of that trip. I now have over 400 magnets. It's a way for my family to see where I've been, to be there with me so they can see via magnet.
"Dare to Dream" will be seen in Fairfax, Virginia at the EagleBank Arena from September 29th to October 8th. Get ready to witness an amazing show that your whole family will love. If your little one is a fan of Disney princesses, he or she will absolutely fall in love with this performance. Ticket information is available on https://www.disneyonice.com/ticket-info/Dare-to-Dream/110996.